What Is Sensory Marketing?
Sensory marketing is a tactic that brands employ to stimulate and engage different senses— sight, sound, smell, taste, and touch— in order to leave a positive impression on customers. It's based in the idea that when you appeal to a consumer's senses, it's easier to capture their attention and create an emotional bond, opening the door to a wide range of business opportunities and potential marketing campaigns. 
Think about it: hardly anyone can think of Abercrombie without thinking of the distinct smell of cologne that fills the store. At first, this may seem insignificant, but when you examine the retail choice more closely, you realize that it leaves a visceral connection between consumers and the Abercrombie brand. 
Along with smell, sensory marketing can be aimed at any or all of the senses, like taste. Below we discuss the benefits of sensory marketing at large, and more pointedly, how our taste buds sell us. Let's dive in.
The Benefits of Sensory Marketing
Appealing to sight is the oldest and most obvious from of sensory marketing, with visually appealing commercials, billboards, and magazine ads dating back to as early as the 1940s. 
Since then, many companies have discovered the benefits of sensory marketing, and today, sensory marketing is widely recognized as a critical tool for strengthening the connection between brand and consumer by stimulating all the senses and generating emotions.
Over the years, companies have been able to create more complex and out-of-the-box ways to produce multi-sensory experiences for their consumers. For instance, Kit Kat commercials began not just appealing to our visual side, but including a unique 'crack' sound for buyers to associate with their product: 
In the same vein, Victoria Secret began playing classical music in their stores to invoke a feeling of exclusive, elevated shopping. Through different approaches to experiential marketing, you can also design a hands-on activity that appeals to touch, like a branded game or merch to take home. 
What businesses have discovered is that better than any other marketing strategy, sensory marketing can strengthen brand-to-consumer connections in both the rational and emotional parts of the brain. 
Sensory branding also taps into the subconscious parts of decision-making and behaviors, which motivates much more of people's behavior than scientists used to think. Some studies even say that as much as 95% of our buying decisions are made in the subconscious mind! 
Appealing to Buyers' Sense of Taste
Taste marketing would soon enter into the cultural zeitgeist with Pepsi's "blind-taste test" campaigns that have been routinely featured since 1975. But still, when it comes to sensory marketing, taste is the most overlooked of all five senses. 
The lack of marketing strategies geared toward this part of our cognitive and emotional behavior paves the way for your brand to do something that no other business seems to be doing: using taste to affect consumers' perception, judgment, and buying behavior.
As you might imagine, employing sensory marketing to appeal to the sense of taste comes easiest when you're a food or beverage company. For instance, if you're an ice cream brand, something as simple as producing a pop-up that gives away free ice cream in the summertime can drive up sales by a considerable amount. 
However, it's important to note that incorporating taste into experiential marketing events can be done across all industries. From fashion brands to tech companies, appealing to buyers' sense of taste proves to be an extremely effective way to create positive brand affiliations. 
This is because like with all senses, you can tailor tastes to be relevant to your audience. If you're a fashion brand promoting a holiday collection, for example, you can hand out seasonal drinks that aligns with the spirit of the holiday season and your line. 
Time and time again, sensory marketing proves that the best way to consumers' hearts is through their stomachs. To prove it, let's look more closely at how both food & beverage brands and brands in other industries have incorporate taste buds to sell their customers. 
Successful Taste Marketing Events By Food & Beverage Brands
Fever-Tree
In 2022, Fever-Tree went on a mobile tour, stopping in New York, Miami, Los Angeles, and Austin to get their mixers directly in the hands of consumers through free, specialty crafted mocktails. For a brand like Fever-Tree, using product sampling is a clear and effective way of gaining brand awareness and loyalty; after all, digital marketing— no matter how catchy the commercial jingle or memorable the social media ad— simply can't show consumers whether or not your product is worth buying in the moment. Instead, a live, product sampling event proves to consumers that you believe in the quality of your product through a direct, face-to-face experience. 
GoPuff is another example of a food & beverage company that appealed to taste using experiential marketing. Rather than just producing a billboard or doubling down on their digital marketing efforts, GoPuff thought out of the box: what if we encouraged app sign-ups by handing out some of the products that people can order for delivery one they have a subscription? And the products they chose were strategic: New York staples that were sure to pull on New Yorkers' heartstrings, like Serendipity ice cream, Carbone pasta sauce, and hot cocoa (a seasonal favorite) from the GoPuff kitchen. This teaser was the perfect way to encourage consumers to associate the brands they love with GoPuff and to see more of what GoPuff had to offer by downloading the app.
Forager Project's vegan ice cream made its way to nine different locations across San Francisco in a fully-stocked branded food truck that gave people the opportunity to sample Cookies & Cream, Chocolate, and Vanilla. The priority of this campaign was getting Forager Project's delicious product in as many hands as possible, from the biggest fans to the biggest critics of dairy-free ice cream. For maximum effect, guests had the choice of signing up for the Forager newsletter or following Forager on Instagram to get their choice of an ice cream sample and a coupon code to buy the delicious, dairy-free product in-store.
Taste Marketing Campaigns By Brands In Different Industries
Even though sensory marketing geared towards consumers' sense of taste is more straight-forward when you're a food and beverage company, brands in any industry can find creative ways to use tasty food or drink to amplify their brand name. 
Let's take a look at three stand-out examples! 
Olly
Handing out samples of Olly's new Immunity Supplements wasn't enough to highlight the brand's holistic approach to wellness; that's why our agency also used the mobile pop-up to serve specialty matcha lattés, a beverage that stayed on brand with Olly's health and wellness theme. The complimentary café service was an excellent way of using sensory marketing to warm up consumers up on a cold winter day and foster loyalty to Olly's brand name.
Instagram
Instagram made a splash during Latin Week 2021 by serving free ice cream right from the beach! If a branded ice cream truck parked right on the beach isn't attention-drawing or 'Miami' enough, the promotion also featured appearances from artists like Farruko and Manuel Turizo, which attracted an even bigger crowd of beach-goers to grab free ice cream! This is one of many examples of how meshing a marketing campaign with the sense of taste can boost a brand on social media or otherwise.
Chanel utilized taste marketing to produce a pop-up that cleverly served 'Hot-Coco' after their world-renowned designer, Coco Chanel. The rich and creamy Hot Coco entertained guest with a luxury treat on a cold winter day, cultivating thousands of new relationships and strengthening old ones.
Sensory marketing is a tactic that brands employ to appeal to buyers' senses to create lasting brand-to-consumer connections. 
Taste is the most over looked of all the senses in terms of sensory marketing, which gives your brand a huge opportunity to stand out from competitors. 
Companies in all industries- not just food & beverage- can use taste marketing to sell their products or services via pop-up shops, cafés, mobile tours, and more.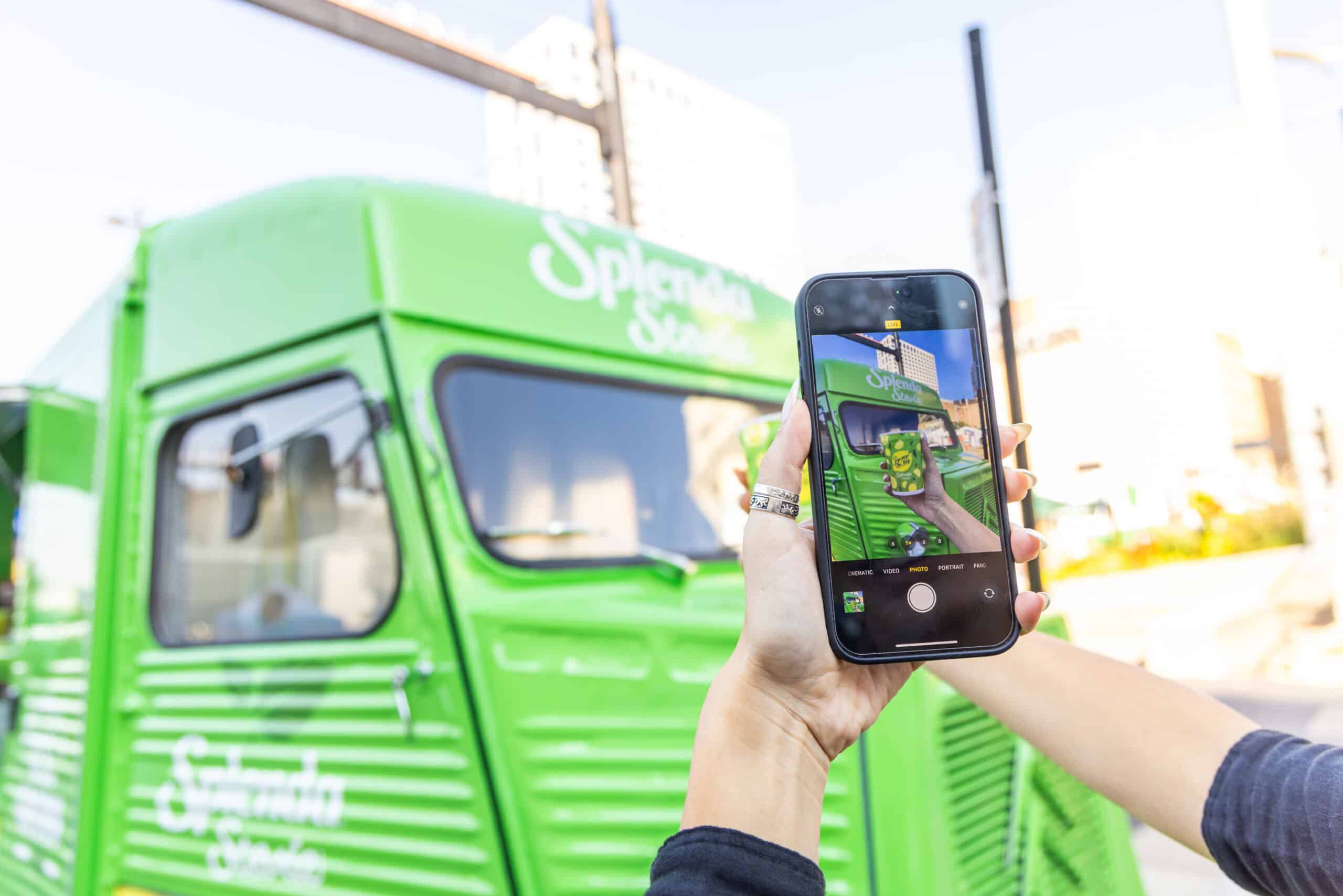 Why UGC is a Key to Successful Modern Marketing If you are interested in modern marketing, you already know that the advertising world has dramatically
Read More