Forget conventional marketing campaigns. If you want your brand to do more than just momentarily grab consumers' attention, then event marketing vehicles are the right choice for you. Customizing vehicles like airstreams, glass trucks, and food trucks to fit your brand needs are a guaranteed way of turning heads and more importantly, developing meaningful connections with your target audience. 
You may be wondering, how? Well, event marketing vehicles maximize the impact of brand activations by creating stand-out, multi-sensory experiences, whether that be through mobile showrooms, branded sampling, mobile marketing tours, demos, etc. Ultimately, how you choose to customize your promotional vehicle and design the consumer experience will vary depending on a slew of factors like your company, industry, target audience, and call-to-action. 
This is a significant part of the appeal: these vehicles can be tailored to meet any business goal. 
With a variety of options at your disposal (and to fit your specific needs), event marketing vehicles can bring your brand directly to the people with one-of-a-kind experiences that generate valuable content for social media as well as create meaningful audience engagement.
In this blog, we will look at the benefits of event marketing vehicles and give you some useful tips and tricks!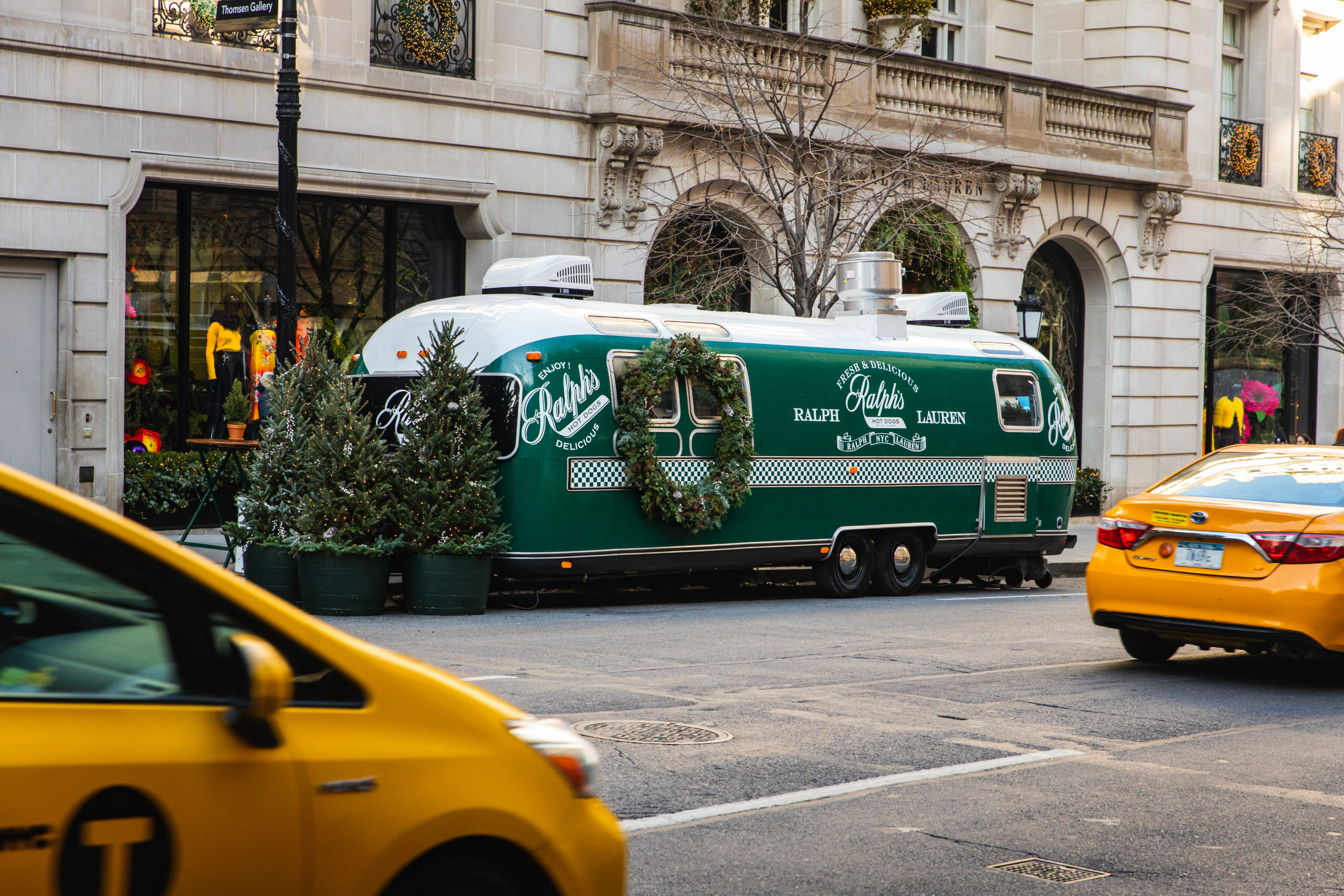 BENEFITS OF USING EVENT MARKETING VEHICLES 
A mobile activation— that is, a brand activation utilizing an experiential or event marketing vehicle— is beneficial for many reasons.
First and foremost, branded vehicles are inherently attention-grabbing, so they get brands noticed quickly— but that's not all they do. For instance, the mobility of a truck allows you to occupy unconventional and exciting locations to execute the perfect guerrilla marketing stunt. This results in an extra 'wow' factor, as walker byers stop to check out a promotional vehicle in an unexpected location. 
In the case of the recent mobile pop-up for Simon Schuster's release of "It Starts With Us" by Colleen Hoover, we were able to surprise guests by activating near the iconic Rockefeller Center. 
Additionally, if your marketing campaign goes beyond just one day, then the transportability of a promotional vehicle means you can reach a wider audience, which results in a bigger bang for your buck than a traditional, stand-still pop-up. 
However, while all event marketing vehicles are effective means of capturing target audiences, each promotional vehicle has its own pros and cons list to consider.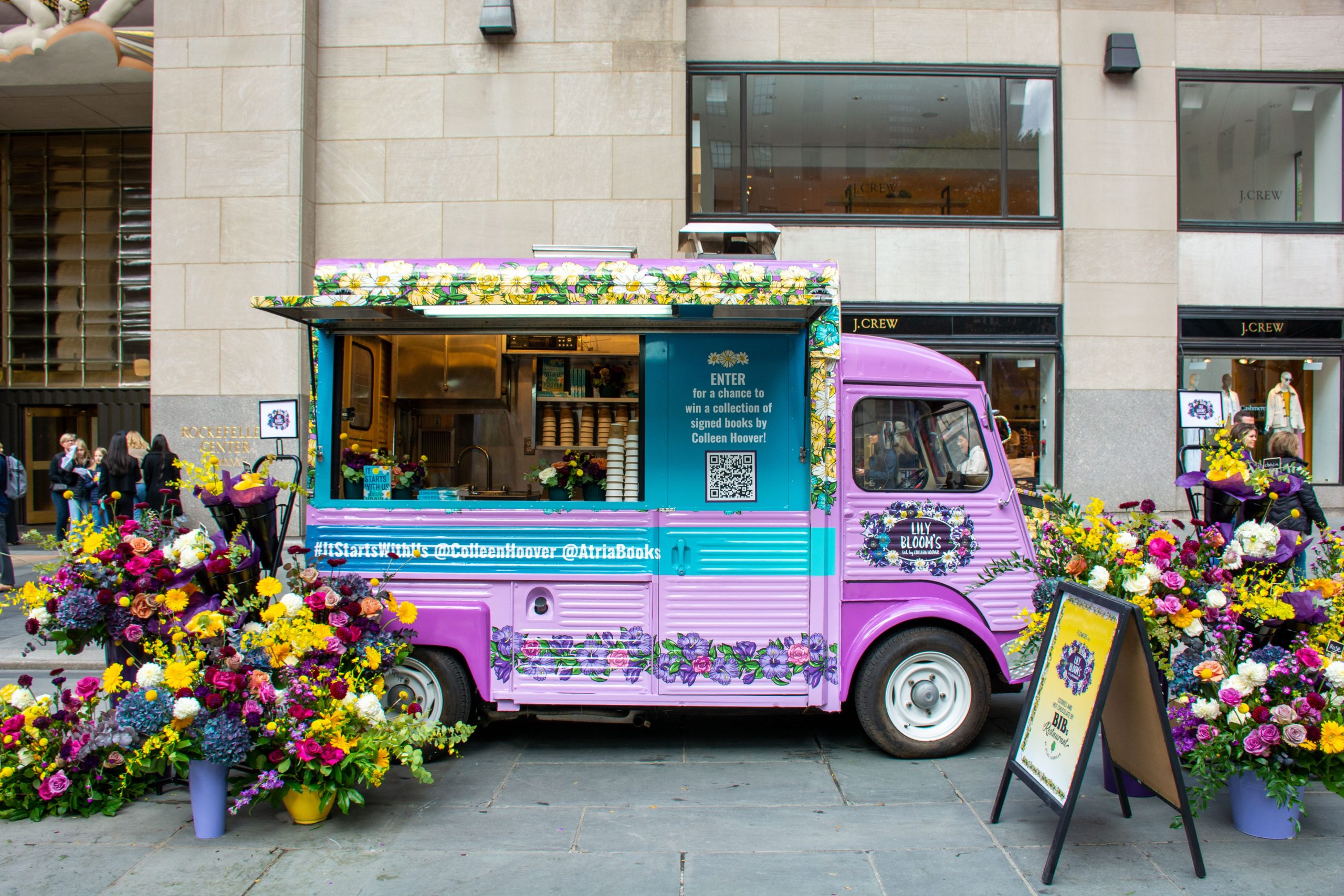 HOW OTHER BRANDS HAVE USED EVENT MARKETING VEHICLES
1. MOBILE MARKETING TOUR
To show Dietz & Watson's love of the Eagles and feed their rowdy hometown fans during the playoff season, the brand created "Bird Dogs": delicious Dietz & Watson beef franks topped with chopped long hots, provolone, and crunchy fried onions served in an Eagles green bun. 
For weeks leading up to the Super Bowl, the Bird Dog truck made stops all over Philly to get fans excited, while of course, sampling their delicious food and creating positive brand association with the Dietz & Watson name.
Utilizing a food truck to give out a high-volume of free hot dogs, and even naming their event marketing vehicle "The Bird Dog Truck," was a strategic marketing move by Dietz & Watson, capitalizing on Eagles' winning streak to build consumer loyalty. 
1. Mobile Showrooms
Loungefly transformed a glass truck into a polka dot mobile showroom that celebrated their polka dot collection on the same weekend as National Polka Dot Day! Aside from the eye-catching exterior, the glass truck gave passerbyers clear view into the interior of the truck's collection display, which was ultimately the focal point of the promotion. Inside the truck, guests had could enjoy a photo booth moment and free tea as they looked through the Disney collection, plus they had the chance to purchase items on the store as well as win discounts!
Mobile showrooms offer a fantastic opportunity to let your audience get an inside-look at your brand with see-through glass walls. 
3. STOREFRONT ATTRACTION
Airstreams are an American classic and a show-stopping, branded-backdrop, perfect for your next activation. Fashion designer Ralph Lauren has tried his hand at an eclectic mix of side-ventures, from "Ralph's Coffee" to, more recently, "Ralph's Hot Dogs." At the brand's flagship store on New York's Upper East Side, a Christmas-themed Airstream trailer was stationed, providing hungry shoppers with a selection of "Ralph's Hot Dogs" and "Ralph's Caramel Corn." This two-pronged approach of promoting their "street eats" to a built-in audience already shopping at their store created an effective marketing strategy.
Tips and Tricks to Launch Your Event Marketing Vehicle
There are plenty of ways to ensure when you invest in an event marketing vehicle, you're getting your money's worth. But, there are a few key takeaways to keep in mind.
Before booking an event marketing vehicle, make sure you:
Partner with an agency with

proven experience

. From planning and permits, to experiential staff and insurance, researching and hiring the right agency is crucial. 

Outline clear goals and what "success" looks like to you. Your brand's activation continues long after the "day-of" event, so choose the right metrics to track, whether it be (ROI), or "click-through rate" (CTR). 

Merge a distinctive marketing strategy tailored to your brand's needs with data and KPIs to measure success using hard numbers. Doing so keeps the marketing strategy conversation going far after the day(s) of your activation.

 
TAKE YOUR SHOW ON THE ROAD
Event marketing vehicles offer the opportunity for brands to showcase their products (and themselves) on-the-street, close to events, inside festivals and trade shows, and directly where their target audience is. 
They provide an optimal opportunity to reach potential new customers, cultivate brand loyalty, and generate tens of thousands of brand impressions across traditional and social media. 
During Stonewall 50 – World Pride NYC, apparel retailer Zara and responsibly-sourced water company JustWater partnered to celebrate the event with a colorful, event marketing vehicle to attract attendees. 
Transforming a three-sided glass truck into a customized mobile showroom displaying a 3D Pride flag assembled from 9,000 multi-colored bottles of JustWater, Zara's event marketing vehicle kept festival-goers hydrated with its rainbow selection of complimentary beverages. And, Zara and JustWater's experiential marketing campaign translated into success online, with over one million impressions on social media worldwide.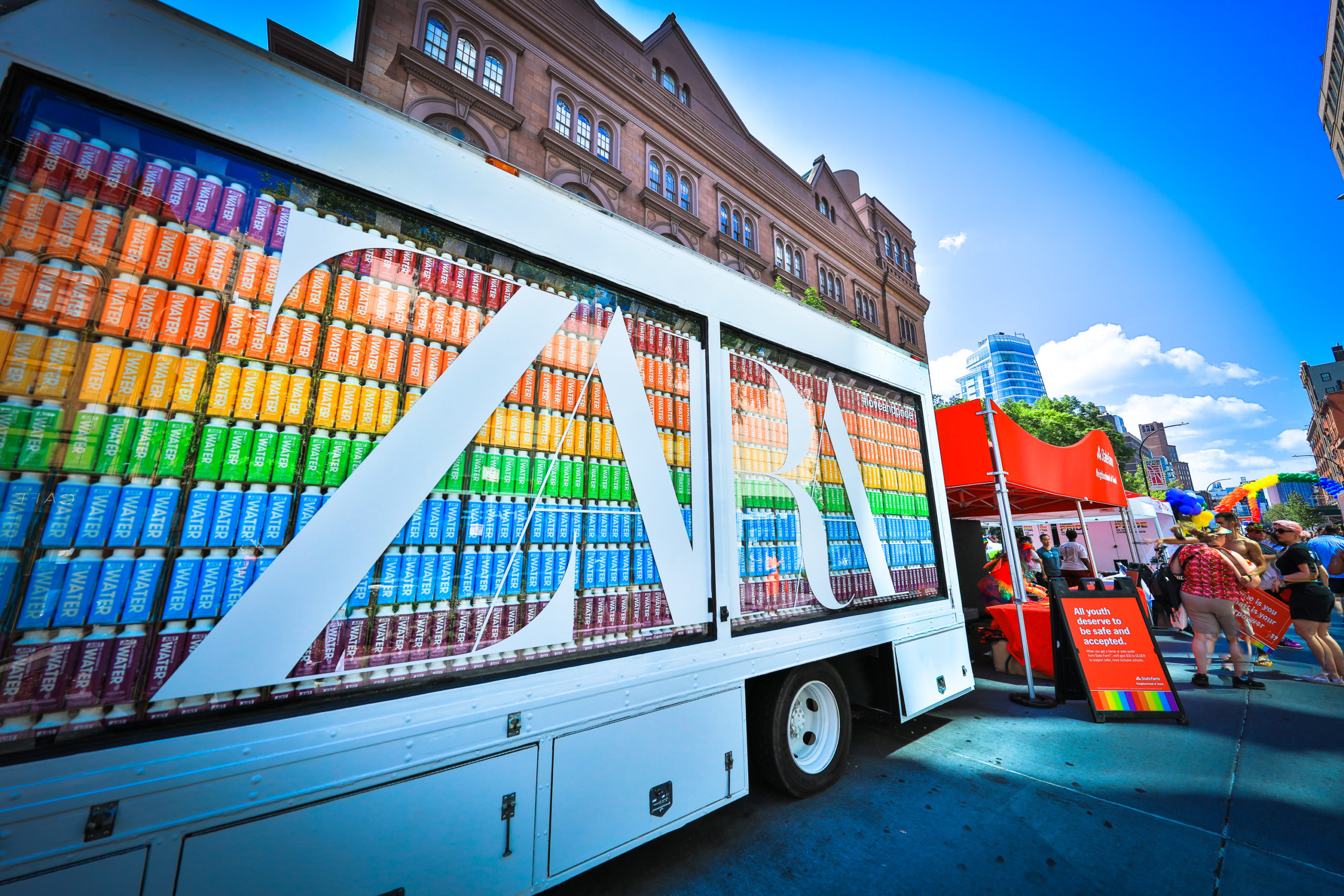 Transform Your Next Experience With Event Marketing Vehicles
By bringing your brand to the streets with an event marketing vehicle, your brand creates a customized, unforgettable, in-person experience. When you think outside-the-box, you have access to a non-traditional platform that cuts through the noise, makes you noticed, your message heard, and leaves lasting impressions with not only your most loyal customers, but new ones as well.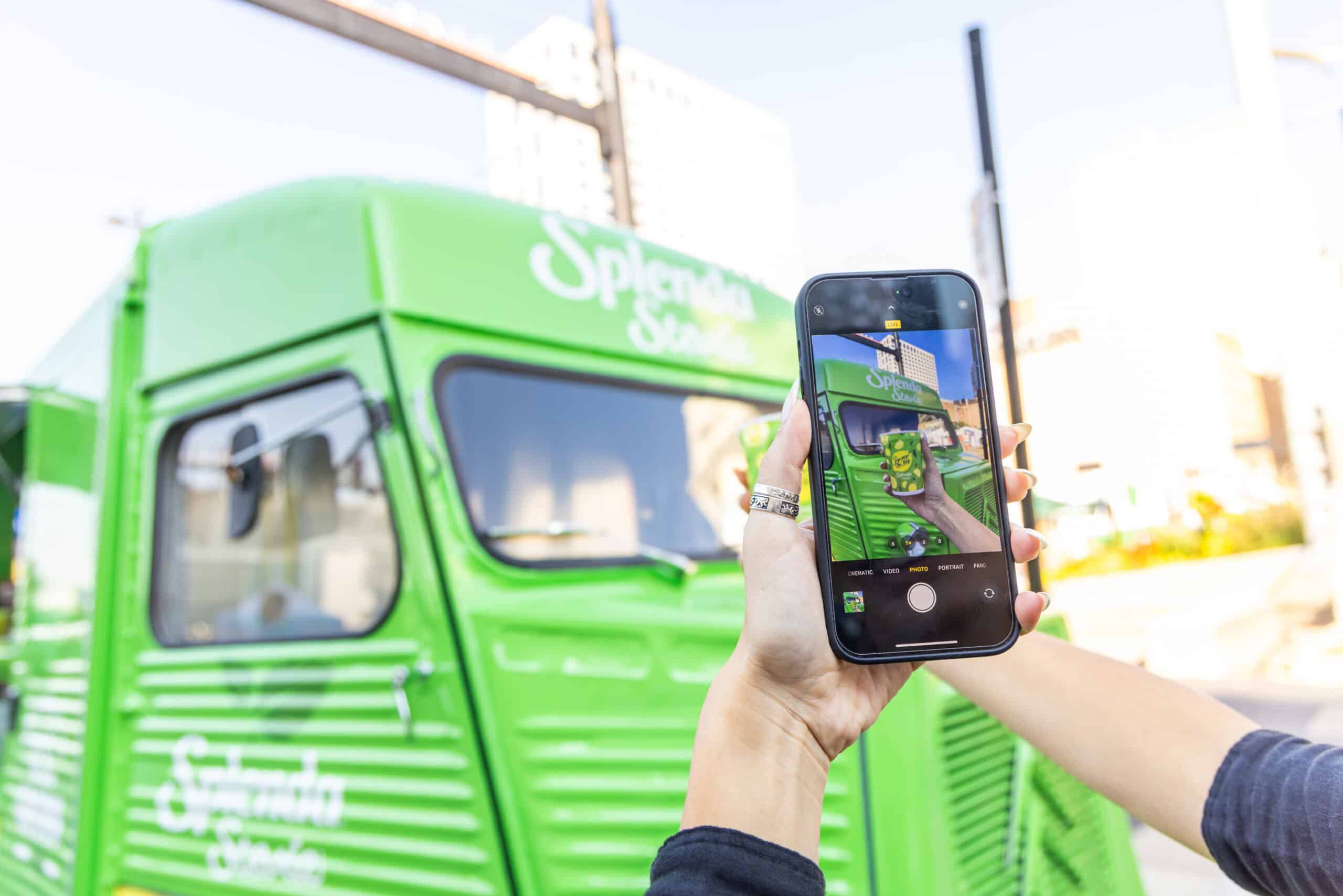 Why UGC is a Key to Successful Modern Marketing If you are interested in modern marketing, you already know that the advertising world has dramatically
READ MORE »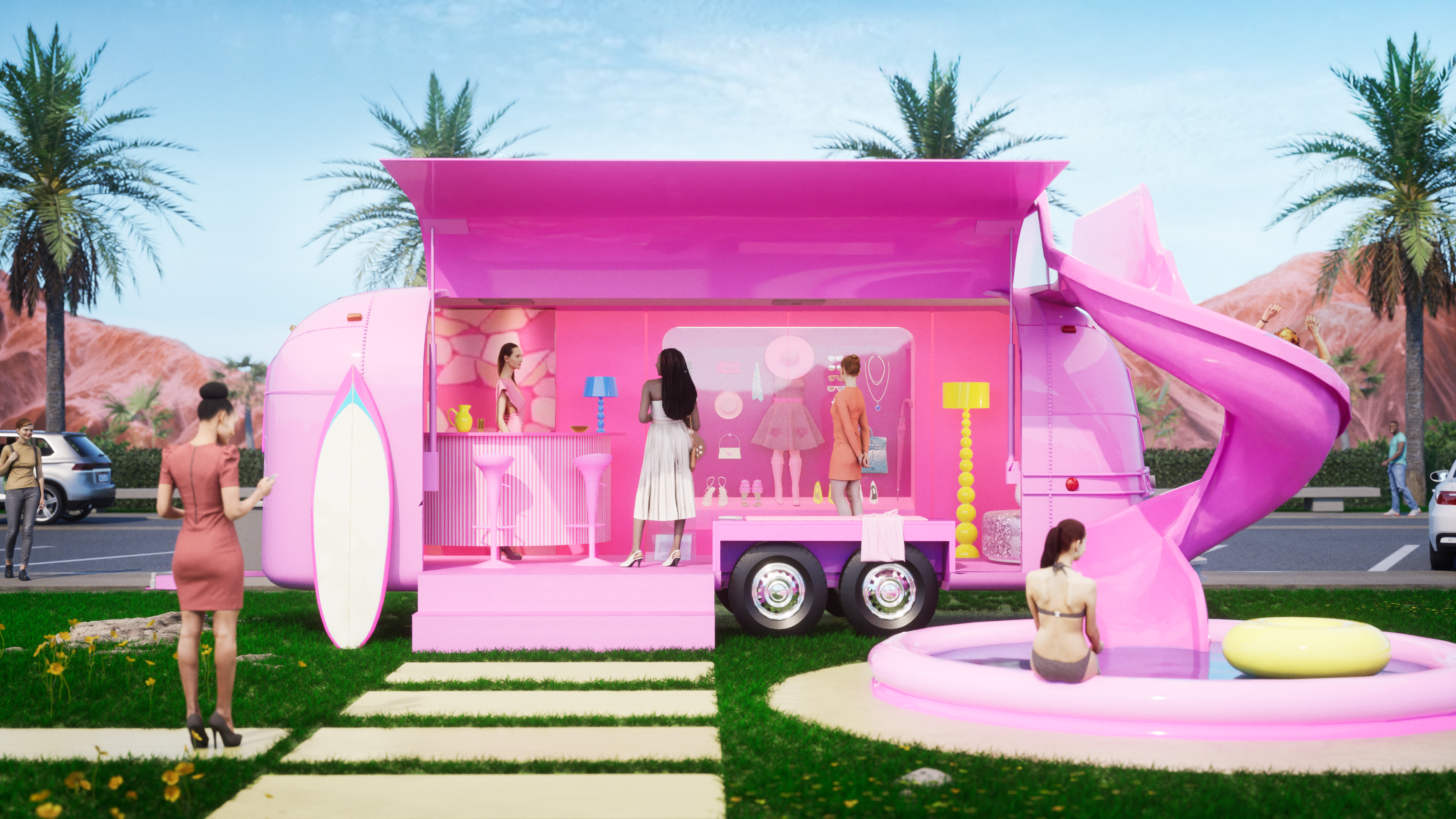 There's no doubt about it — Barbie is back. Everyone's favorite childhood dream girl is hitting the big screen on July 21, and the hype
READ MORE »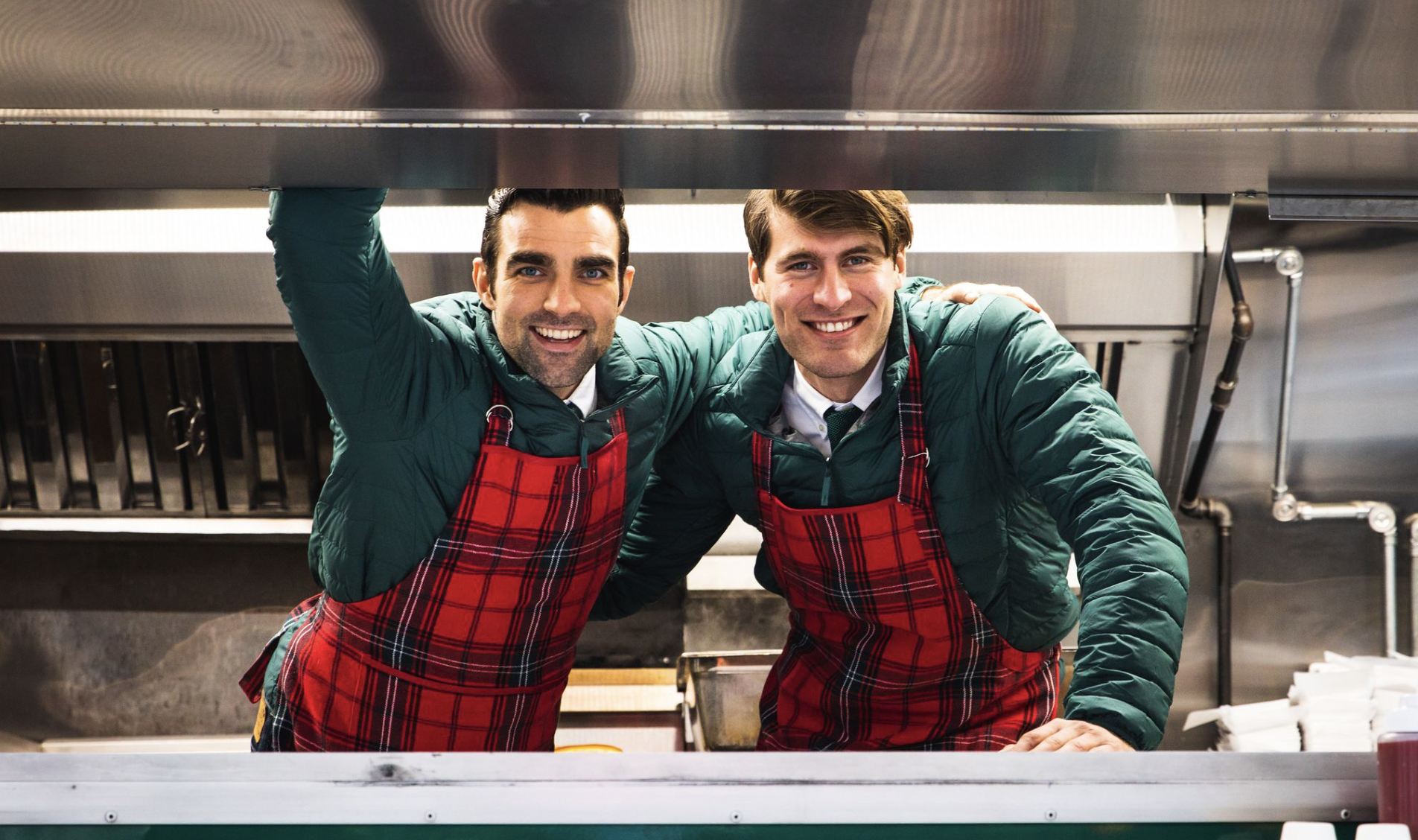 CONTENTS Move over, moms— it's time for Dads to take the spotlight. This Father's Day, don't miss out on the opportunity to boost your sales
READ MORE »