Let's say you're a makeup brand looking to get your newest product in the hands of consumers. Most marketing strategies (social media ads, commercials, and traditional billboards) can't accomplish this, so what do you do? Well, many brands will attest that the best answer is to turn to experiential marketing, and specifically, to mobile experiential marketing via marketing vehicles! 
So, what are marketing vehicles? Marketing vehicles are anything on wheels— buses, cars, trucks— that are branded in a company's colors/logo and designed to provide a specific brand-to-consumer experience. 
To continue with the situation outlined above, product sampling in and of itself isn't a new phenomenon, and many companies will opt into sampling stands in malls or a storefront. However, the more cutting edge version of getting consumers to engage with your blush or lipstick takes place via promotional vehicles! 
For a makeup brand, this experience might take the form of a makeover from a branded truck window, but for businesses in other industries, this might mean a mobile café and showroom, a temporary clothing shop that's located inside a branded bus, and so much more. Because promotional vehicles are so customizable, the possibilities are truly endless.
Why Opt Into Experiential Marketing?
Experiential marketing at large is a unique, convenient, and dynamic way of pushing your business goals forward, offering a more interpersonal alternative to traditional advertising methods. Simply put, a face-to-face experience leaves a much greater impact than one of the hundred ads you scroll past on Instagram. 
Especially with so much noise on social media and in the digital space, experiential marketing is one the marketing industry's hottest trends in 2022! 
But, again, it's worth knowing that within experiential marketing, there are even more benefits associated with marketing vehicles and mobile marketing. Below you'll learn more about the benefits of using promotional vehicles specifically, and find out which vehicle makes the most sense for your brand to utilize this year! 
Benefits of Mobile Experiential Marketing Versus Other Experiential Marketing
Why are promotional vehicles such a valuable sub-tool of experiential marketing? Well, a mobile activation is a great alternative to a traditional pop up shop for a handful of reasons. First and foremost, branded vehicles are inherently attention-grabbing, so they get brands noticed quickly. There's nothing like seeing Chanel's iconic rouge plastered onto a luxury tuk tuk, just take a look at the photos below! 
At the same time— different from a traditional storefront— the mobility of a truck allows you to occupy unconventional and exciting locations. This results in an extra 'wow' factor, as walker byers stop to check out a promotional vehicle in an unexpected location. 
In the case of the recent pop up we produced for Simon Schuster's release of "It Starts With Us" by Colleen Hoover, we were able to surprise guests by activating near the iconic Rockefeller Center. 
Plus, if your marketing campaign goes beyond just one day, then the transportability of a promotional vehicle means you can reach a wider audience, which results in a bigger bang for your buck than a traditional, stand-still pop up.
A Guide to Different Promotional Vehicles: Description, Pros, and Cons
Promotional vehicles across the board can help accomplish similar goals— brand awareness, sales increase, product release— but they also each possess unique characteristics that are important to know when you choose which your brand will use.
Some of the most common promotional vehicles are trucks, carts, double decker buses, vintage citroens, tuk tuks, glass trucks, and trikes. Let's talk about what each of those vehicles are, and why they may or may not be the right fit for your brand promotion. 
Trucks, and specifically food trucks, are excellent promotional vehicles for many reasons. Via a food truck, your company can design a variety of appealing culinary experiences, like one where consumers are guided to sign up for your app in exchange for free ice cream or panini.
Or, if you happen to be a food and beverage brand, the food truck offers you all the equipment you need to serve your own product and make people fall in love. Compared to other vehicles, food trucks are also the best for heading on a mobile tour. In the case where you might be looking to target different markets, this vehicle makes it easy for you to get from point A to point B in style.
Food carts are smaller than food trucks and offer different advantages. The two main pros of using a food cart are the window display and parking flexibility. From the window display, you can show off a certain product or brand merch that instantly catches people's eyes. The parking flexibility can be a real advantage, too, when you are activating somewhere like New York, with crowded and small sidewalk spaces. Keep in mind though that food carts are not as transportable as food trucks which means they might not be the best vehicle for mobile tour use.
Double Decker Bus
The double decker bus is one of the most dynamic vehicles you can use. The spaciousness of the vehicle— with the interior, exterior, and rooftop floor— allows you to implement so many different features that add to your interactive brand experience. When we worked with Laniege to promote their Water Bank Hydration Collection, for example, the brand was able to incorporate everything from a prize wheel and photo booth to a sampling station and candy wall.
 If you're looking for a truly dynamic and extensive  brand promotion, this vehicle definitely suits you; however, if you're looking for a simpler and more cost-effective approach, then a double decker bus may not  be necessary to accomplish your business goals.
Also known as a bike cart, billboard cycle, ad bike, or vending tricycle, trikes are experiential marketing bikes that allow direct consumer engagement while also being environmentally sustainable. When you want to give your brand visibility in multiple, outdoor locations per day, trikes are the perfect way to do it. Some of the perks to trikes is that they don't require a permit, they're cost-effective, and they make the perfect accessory vehicle. 
If you are looking to exude luxury and elegance, then the vintage citroen is the obvious choice for your upcoming branded promotion. These vehicles have a truly distinctive appearance that inherently generate buzz and inspire photo-ops for social media, and are conducive to an in-person experience just as impactful. Depending on your budget, this vehicle may be the perfect choice to elevate your entire brand experience.
Full of character and cutting edge, tuk tuks have been a high demand vehicle for many brands, especially for those within the fashion industry. Whether you want to activate indoors, at street-level, or head on a mobile tour, these charming three-wheeled electric carts are perfect for when space is limited, but you still want to turn heads.
Glass trucks are valuable for high product visibility, travel, and interior design. The glass truck is one of our larger vehicles, and there's no doubt that the openness of this vehicle creates immersive experiences that guarantees customers fall in love with your brand. Bacardi used our glass truck to create a holiday pop up shop in the heart of Times Square that featured celebrity appearances, a flash mob, and so much more.
When you consider using the experiential marketing approach, remember the incredible value of marketing vehicles.
Promotional vehicles like the ones you learned about above can be a really helpful way to interact with your target audience and drive your company goals forward! To learn more extensively about each vehicle and their capabilities, you can find everything you need to know here. 
If you want to get in touch with your sales team and discuss your creative direction more extensively, contact us! We look forward to helping you bring your brand to life and creating invaluable relationships.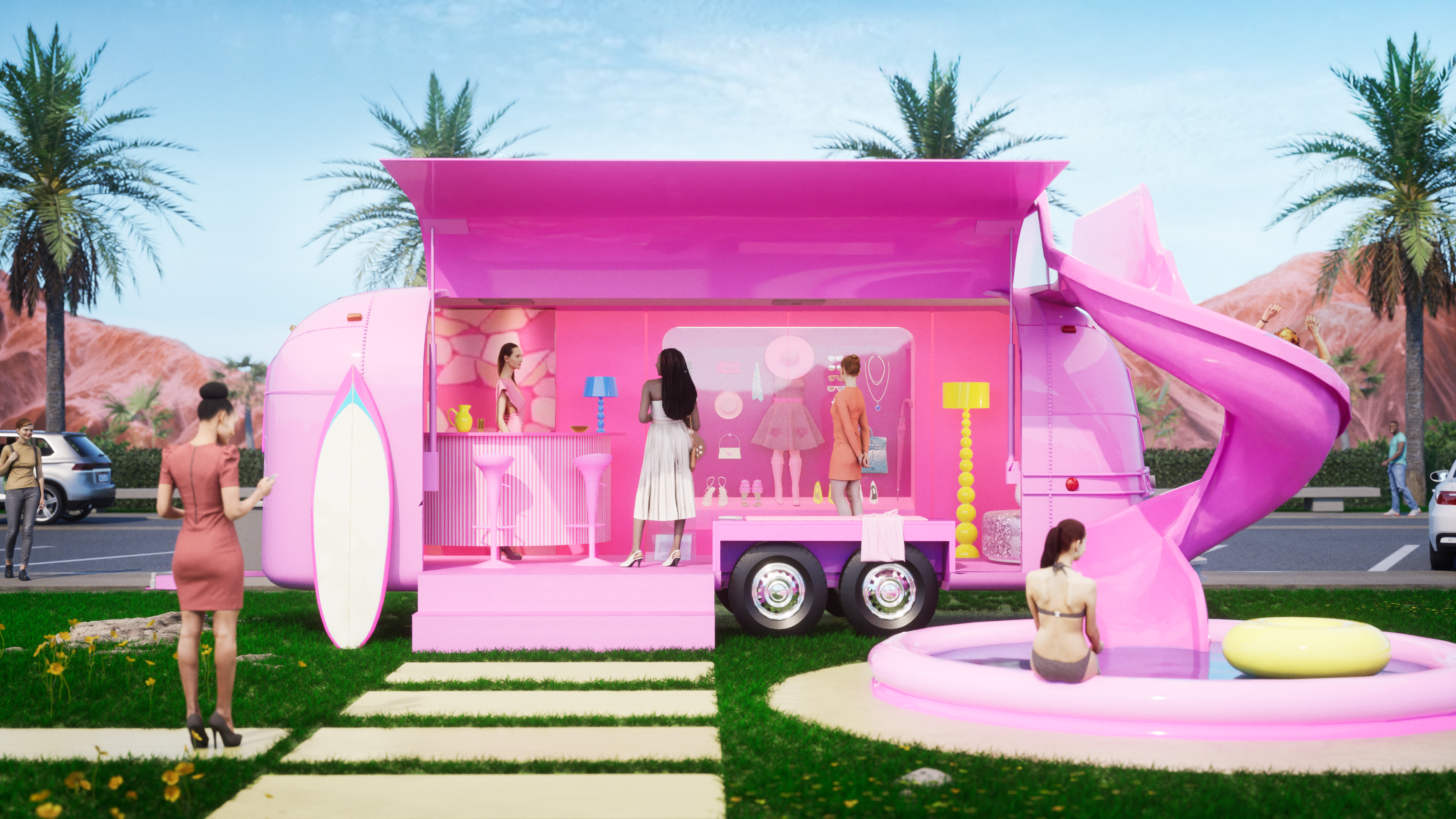 There's no doubt about it — Barbie is back. Everyone's favorite childhood dream girl is hitting the big screen on July 21, and the hype
READ MORE »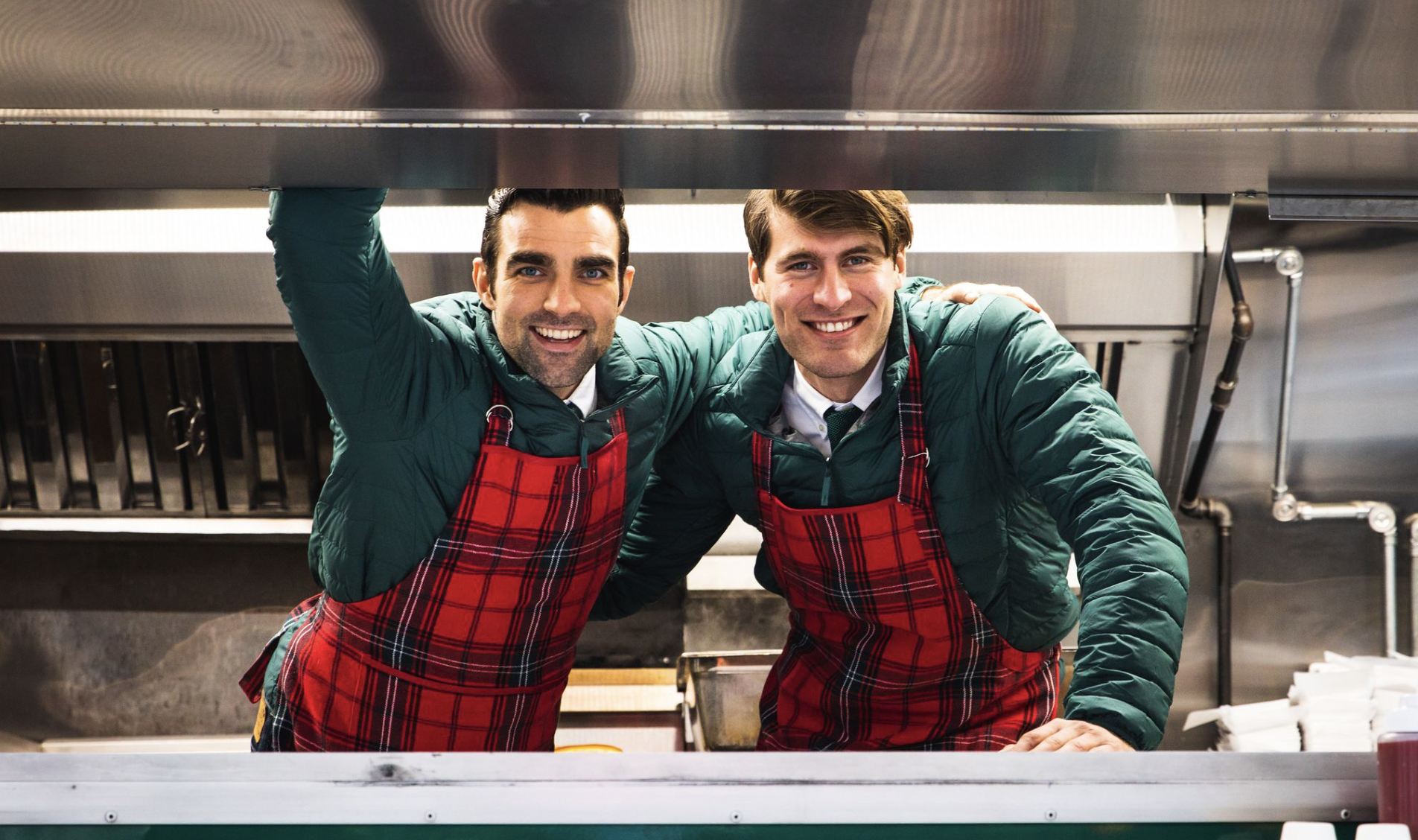 CONTENTS Move over, moms— it's time for Dads to take the spotlight. This Father's Day, don't miss out on the opportunity to boost your sales
READ MORE »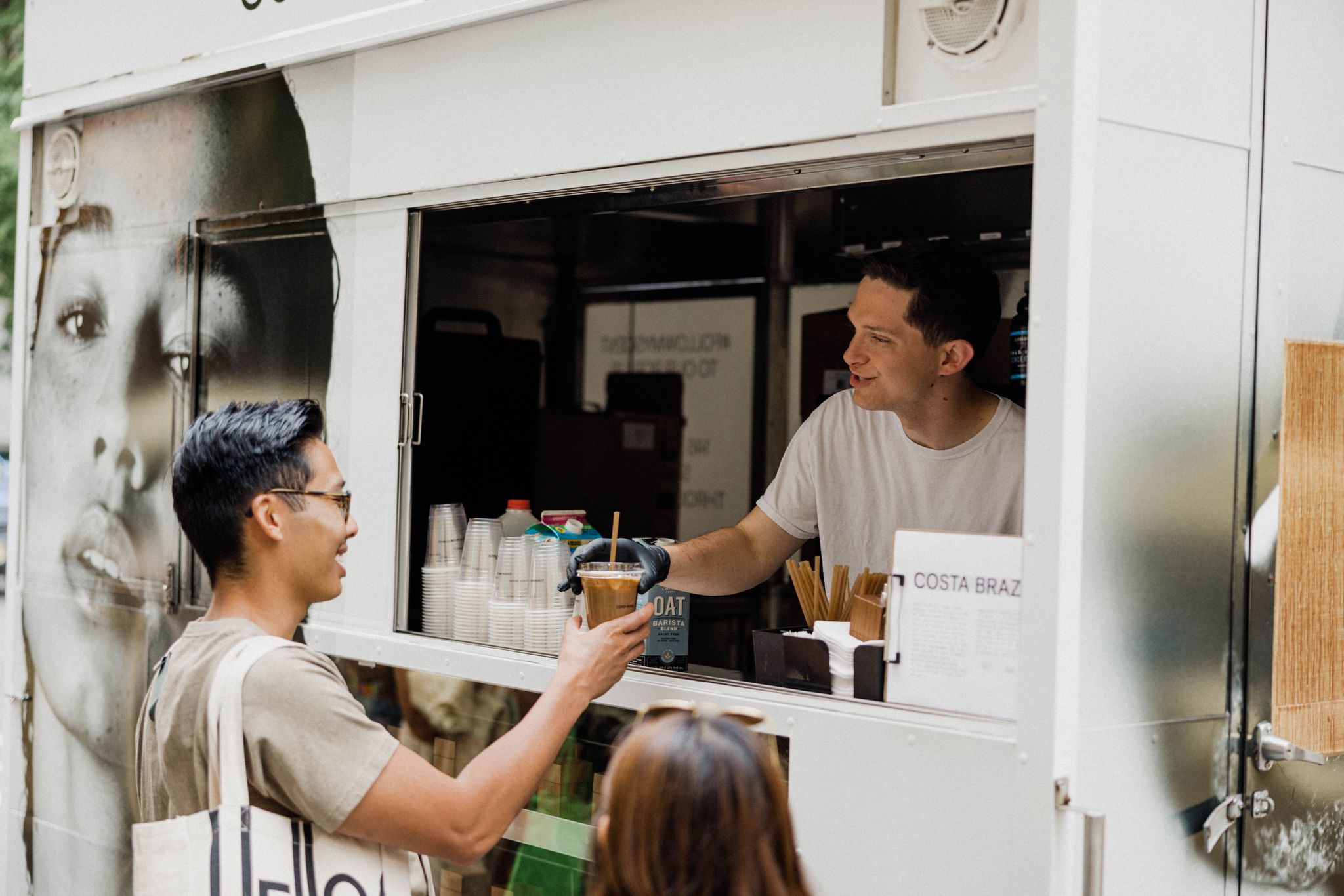 Contents Why Summer is the Best Season for Experiential Marketing Summer Brand Activations That Will Bring Sunshine Tips For a Successful Summer Activation Dive In
READ MORE »