Brands are always looking for new ways to get noticed and win over their target audience. Thankfully, one of the best ways to accomplish this is through mobile marketing tours. So, what is this marketing strategy and how can you use it to your advantage? 
In this blog, we will discuss everything you need to know about mobile marketing tours, including strategies and examples! 
What are mobile marketing tours?
Mobile marketing tours are a form of experiential marketing, in which a brand creates an interactive consumer experience in multiple locations within a state, country, or even internationally.
Held in public areas like festivals, concerts, fairs, stadiums, malls, parks, on city streets, mobile tours can take place anytime of year, with summer being the most popular season given the higher concentration of consumers spending time outdoors.
Usually, they will take place from a branded vehicle and incorporate elements like a prize wheel, product sampling, free giveaways, and anything else to appeal to your target audience and keep them engaged with your brand for a significant period of time. 
Why use mobile marketing tours as your marketing strategy?
The reason mobile tours are so attractive is because they allow you to create a larger footprint and spread your message in multiple markets, while still delivering an intimate, one-on-one experience.
When a mobile tour is done right, it can be extremely cost-effective and successful. Especially when you're presenting new products, product sampling tours display confidence in what you're selling and goes a long way in earning consumer trust!
It's definitely worth knowing that mobile tours are great for driving up sales in the short-term, but really, the greatest advantage of this experiential marketing strategy is the long-lasting relationships you'll create. 
Below you'll take a look at the success we've had with brands across all industries! 
Examples of experiential mobile tours
The Fever-Tree Mixer Truck has already made stops in New York, Austin, and Los Angeles, with Miami last on the brand's list! From the truck, guests all over the country have been able sample delicious Fever-Tree flavors in refreshing mocktails! Plus, all guests have taken home a complimentary four-pack in tote bags! 
Rose Inc promoted their skin serum by teaming up with Food Truck Promotions to create an international mobile marketing tour, hitting major cities like London, Los Angeles, and New York. First, guests were educated about the micro-encapsulated makeup collection, then they received a complimentary hot cocoa and an exclusive gift from Space NK and Sephora.
RepresentUS and Food Truck Promotions partnered up to create the "Gerry's Partisan Pizza" mobile tour, traveling to five states and nine gerrymandered cities, serving pizza with a side of education. These locations included everywhere from Raleigh and Greensboro, North Carolina, Annapolis, Maryland, Tallahassee and Orlando, Florida, Harrisburg and Pittsburgh, Pennsylvania, and finally, Appleton and Madison, Wisconsin. 
What screams 'breakfast in bed' more than Aerie's cute and cozy 'Waffle' clothing line? To get the word out about the launch, Aerie served tasty branded Belgian Boys waffles on an impressive US mobile tour, hitting multiple cities like New York City, Chicago, Nashville, Boston, and DC. These big stops were the perfect destinations to grow awareness about Aerie's new look, so in an extra effort to stay in theme and draw attention, Food Truck Promotions wrapped the truck in a one-of-a-kind waffle design that suited the tour perfectly. On top of the complimentary Belgian Boys branded waffles, the mobile tour offered Aerie socks and Aerie coupons to redeem in store or online to drive up store traffic.
Teamed up with Alpha Foods, we fully customized a food truck and turned it into a product sampling pop up to create buzz around the brand's delicious vegan options. We visited seven different college campuses across Los Angeles and New York, including NYU, Cornell, Columbia, FIT, Fordham, USC, and UCLA.
College students had the option of choosing between breakfast sandwiches, spicy maple BBQ chick'n nuggets, chick'n fajita burritos, or steak ranchero burritos, all of which were meatless and mouthwatering. As they waited for their food, guests had the opportunity to sign up and enter for a chance to win a fully stocked Alpha Foods freezer! 
The brand drove a food truck around southern California and created a 12-day, one-of-a-kind mobile butter bar to launch their butter in the USA! In addition to sampling Westgold butter, guests were welcomed to an interactive photo-booth moment, given bounce back cards and tote bags, and invited to enter an exciting raffle!
The raffle winner was awarded the ultimate gift: a kitchen supply set accompanied by a whole month's worth of butter! With all of these elements sewn together, there's no doubt that southern California was left knowing just how delicious Westgold Butter really is.
In 2019, Nespresso partnered with Food Truck Promotions for a six-week cross-country, mobile tour, promoting the brand's "Nordic Limited Edition Coffee." With a branded mobile showroom showcasing their new flavors and coffee and espresso machines, Nespresso traveled to New York City, Los Angeles, San Francisco, and Miami. By offering complimentary samples of both hot and iced coffees, Nespresso brought their products directly to a diverse audience and gave them a taste of their luxury coffee.
3 useful mobile tour tips
Prep time. Allow enough time to prepare between pre-production and the launch of your mobile tour so that you can seriously and thoroughly consider all of the logistical elements of a moving activation like this. 
Implement a call to action. If your plan is to present or sample products, make sure you're able to turn samples into sales with bounce back cards, promo codes, etc. 
Scout locations. Location is so important, and you want to consider two main factors: 1) foot-traffic 2) target audience. A place with high foot-traffic is great, but it's only optimal if it's a destination you'll be sure to find the consumers you're actually going after.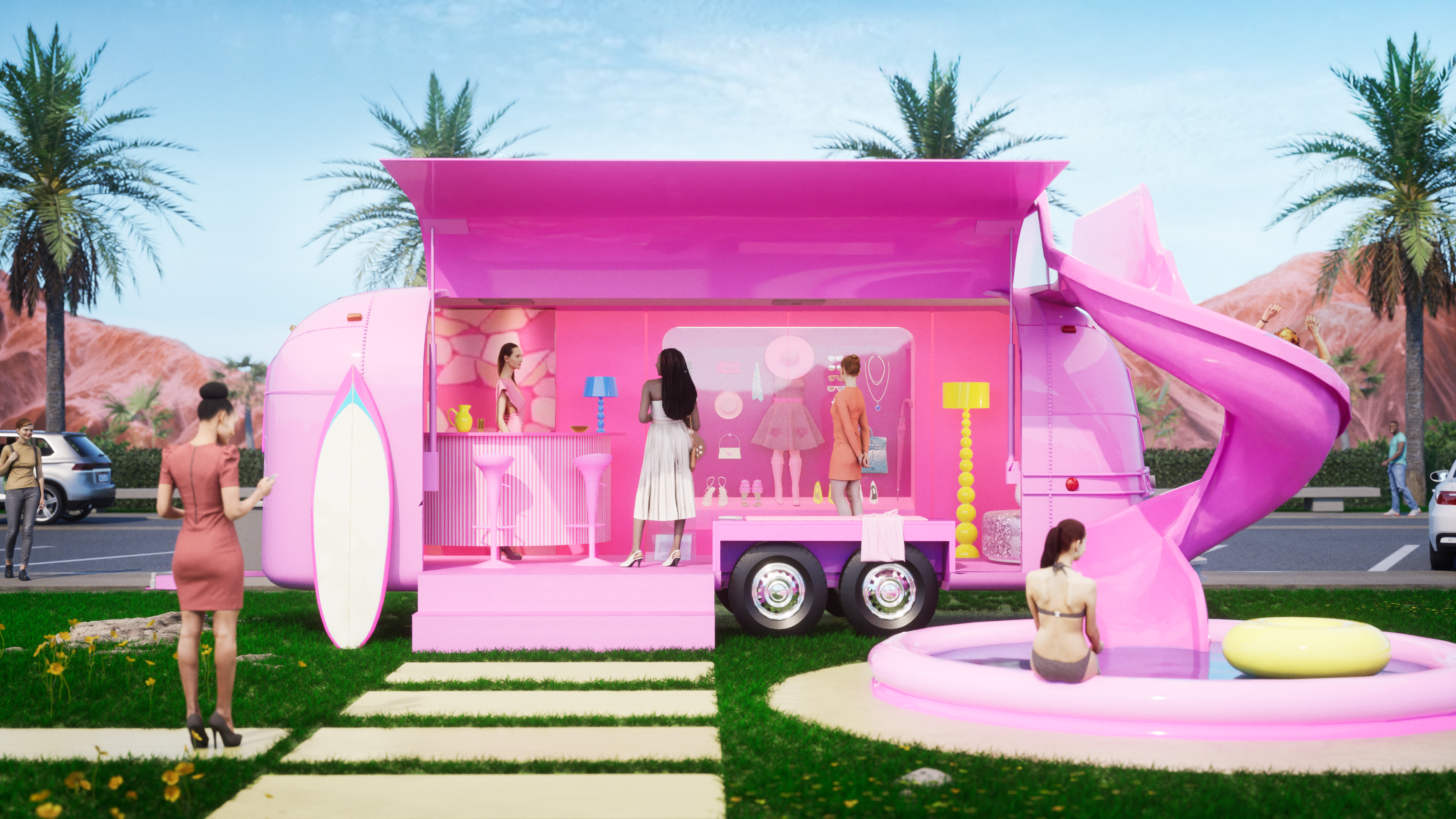 There's no doubt about it — Barbie is back. Everyone's favorite childhood dream girl is hitting the big screen on July 21, and the hype
READ MORE »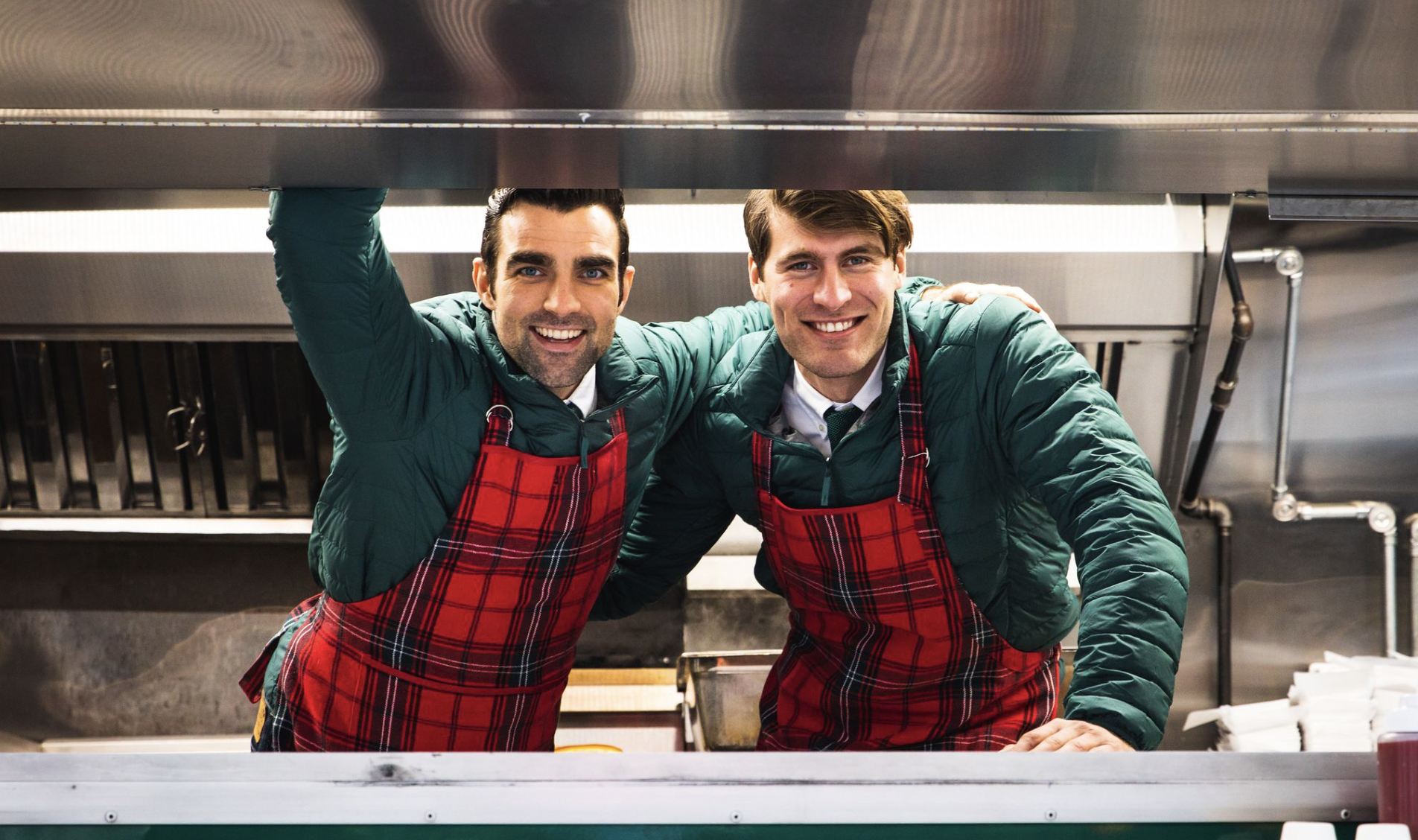 CONTENTS Move over, moms— it's time for Dads to take the spotlight. This Father's Day, don't miss out on the opportunity to boost your sales
READ MORE »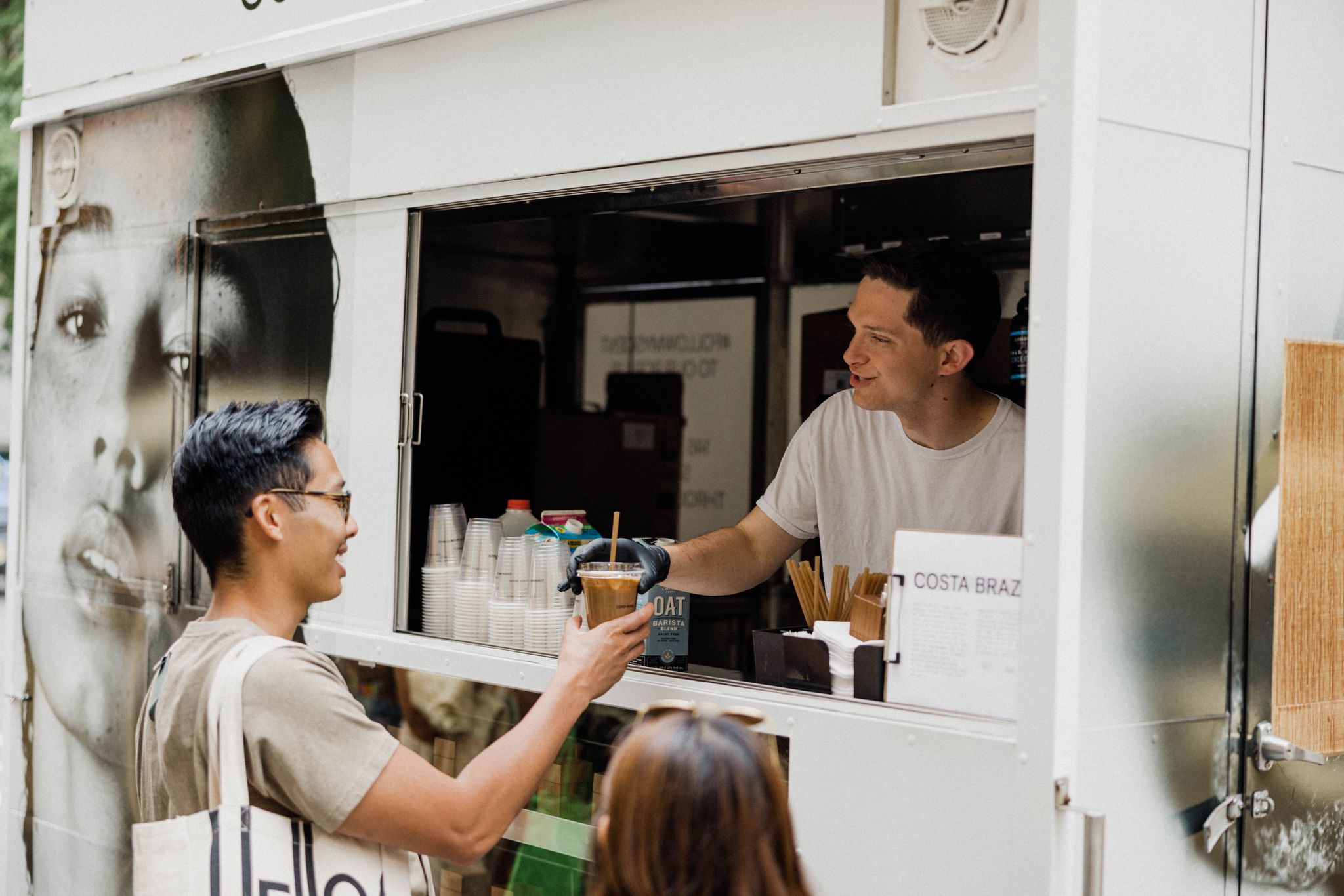 Contents Why Summer is the Best Season for Experiential Marketing Summer Brand Activations That Will Bring Sunshine Tips For a Successful Summer Activation Dive In
READ MORE »