Are you tired of seeing your brand held back from reaching new heights? Do you dream of bigger things, like expanding your reach to new audiences far and wide? Mobile marketing tours are your answer to exciting consumers, anywhere and anytime. Making an experiential marketing investment across multiple locations allows your brand to increase awareness, boost engagement, and generate higher sales. 
Strengthening brand/consumer relationships is fundamental to experiential marketing because people remember emotional experiences the best. It's a simple rule of human nature. With an indelible campaign that brings your brand to the streets, your brand has the power to make personal connections with a wider audience, targeting new locations and new demographics that were once unavailable to you. 
Let's hit the road with a closer look at mobile marketing tours and how they can put your brand in the driver's seat of maximizing success.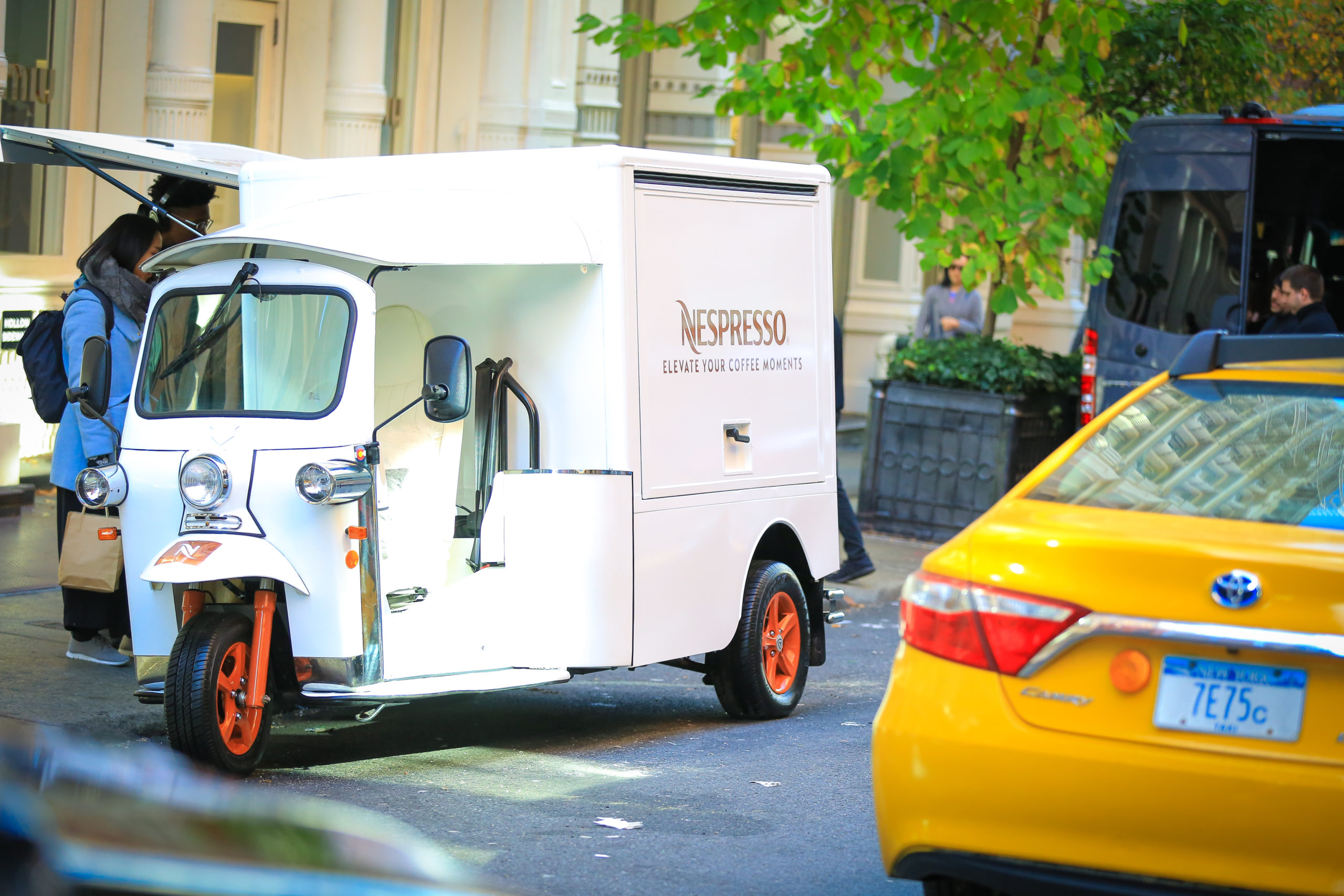 What Are Mobile Marketing Tours?
Mobile marketing tours are an influential medium inside the experiential marketing universe that lets brands interact with consumers across multiple locations within a fixed time period. 
Using branded vehicles, help from ambassadors who can speak to your brand, and interactive activities to foster engagement and participation, mobile marketing tours are designed to target locations where foot-traffic is high to maximize overall impact. 
It's all about "location, location, location" because where your mobile marketing tour goes decides how wide of a net you can ultimately cast. Great for warmer weather months, when people are more likely to be out-and-about, the best mobile marketing tours activate in busy locations like public squares, parks, beaches, shopping centers, arenas, and more. 
When your mobile marketing tour aligns with people's vacation plans, you can turn your campaign into an event people plan their schedules around. Timing your tour with popular music festivals and sporting events is a great way to instantly become the highlight of consumers' year.
Make Your Mobile Tour Match Your Destinations
The best kind of mobile marketing tour is one that captures the hearts and minds of new audiences previously unavailable to your brand. But, no two destinations are the same and your activation must match the demographics and individuality of each location. Check out these mobile marketing tour ideas for some of the U.S.' most popular cities:
Miami's Bayfront Park

is one of the city's most popular attractions located in the very heart of its downtown. Bayfront Park is also home to Miami's bustling food truck scene. Why not host an outdoor yoga class promoting your wellness brand with healthy food truck snacks and drinks after. 

The holidays and

New York's Rockefeller Center

go hand-in-hand. Take advantage of one of the world's most popular destinations with a branded mobile showroom selling your products to holiday shoppers. And keep their attention by offering complimentary cups of hot coffee or hot chocolate to help them stay warm. 

The Santa Monica Pier

is popular with natives and tourists alike. Both chic and laid-back, it's easy to find eclectic experiences in this beautiful beachfront city right next to Los Angeles. Why not launch a fashion show for your brand's summer collection with the iconic Pacific Wheel as your backdrop.

Just off the famous Las Vegas Strip is Freemont Street

, in the heart of the city's old downtown. Under a canopy of colorful lights, you'll find a host of activities every night. With the help of an energetic street marketing team, you can engage visitors in this pedestrian-friendly location.
MULTI-STOP FOOD SAMPLING ACTIVATION TOURS
One especially popular way of using a mobile tour is to sample your food or drink products. Mobile tours accomplish what other more traditional marketing methods (like commercials and ads) can't: getting your consumers to fall in love with your product in real-time. Sampling your food and beverage items takes confidence, and it makes consumers extremely more likely to trust your brand. 
Take a closer look at how other brands have used creative mobile food sampling tours to drive business goals and win over their target audience. 
Nespresso's Mobile Marketing Tour Stirs Nationwide Buzz
Nespresso is a stand out example of a sampling tour. In 2019, the brand wanted to reintroduce consumers to its boutique locations by bringing the experience directly to them: with a branded, vintage E-tuk vehicle customized into a dual mobile showroom showcasing their line of coffee and espresso machines, and pop-up coffee shop launching their "Nordic Limited Edition Coffee," Nespresso went on a six-week, mobile marketing tour stopping in New York City, Miami, Los Angeles, and San Francisco. 
In the U.S.'s most bustling cities, thousands of consumers were treated to complimentary cups of Nespresso made by professional baristas and offered exclusive giveaways and prizes. Nespresso's multi-sensory experiences helped boost sales of its coffee and machines while also cementing the brand's unique in-person experience that consumers can't find anywhere else.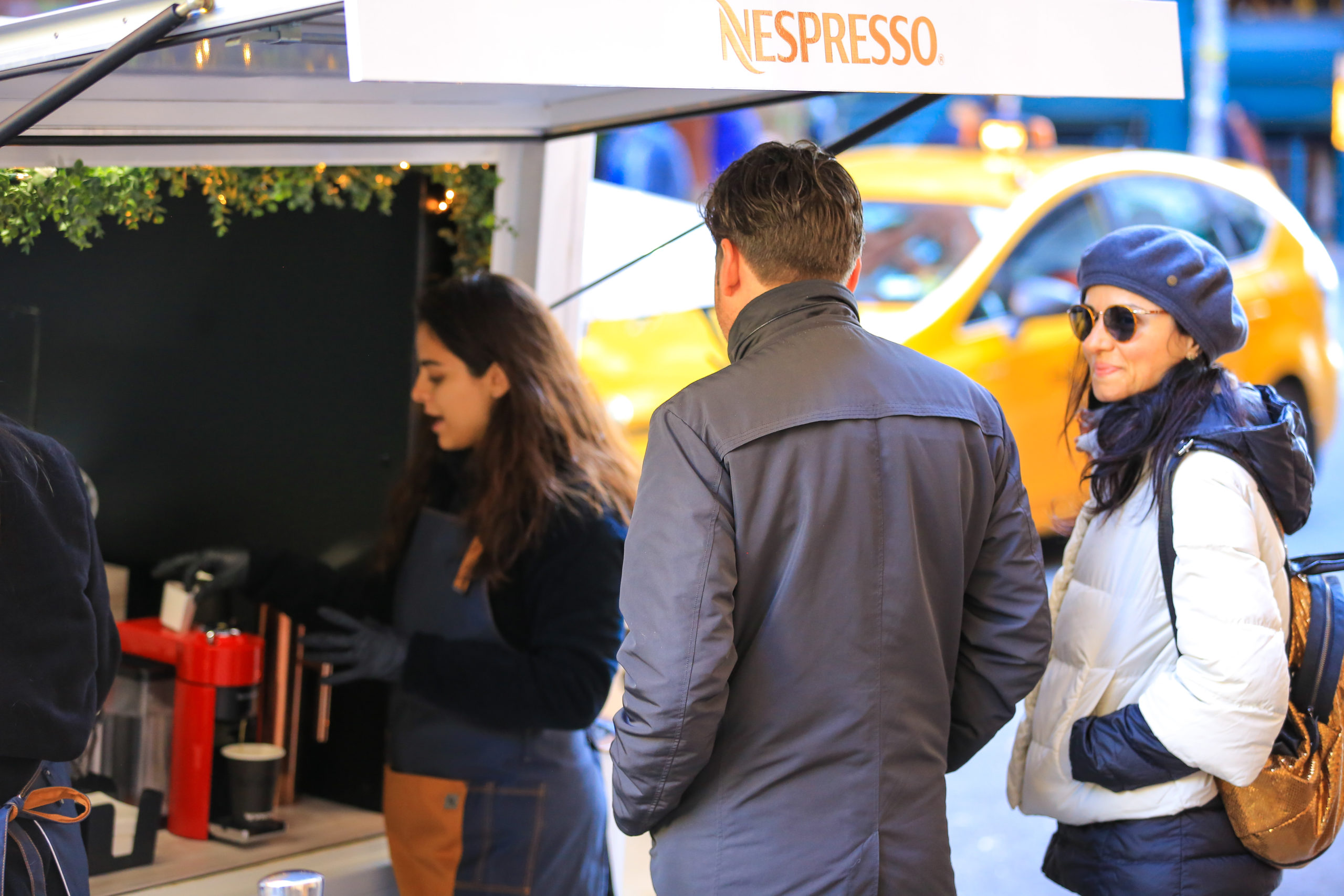 Alpha Foods Cross-Country College Tour
Alpha Foods customized a food truck and headed on a food sampling mobile tour to different college campuses across Los Angeles and New York, including NYU, Cornell, Columbia, FIT, Fordham, USC, and UCLA. Students had the option of choosing between breakfast sandwiches, spicy maple BBQ chick'n nuggets, chick'n fajita burritos, or steak ranchero burritos.
As they waited for their food, consumers also had the opportunity to sign up and enter for a chance to win a fully stocked Alpha Foods freezer. All they had to do was scan the QR code, sign up, and hope for the best! What's more? They had the chance to snap a pic with the Alpha Foods branded photo frame and post it online using the #AlphaOnTour hashtag. This extra interactive element made all the difference, helping drive brand awareness of Alpha Foods in the digital landscape and taking the product sampling activation to another level.
Forager Project Hits San Fran in Ice Cream Van 
With our help, Forager Project's vegan ice cream line made its way to nine different locations across San Francisco in a fully-stocked branded food truck that gave people the opportunity to sample Cookies & Cream, Chocolate, and Vanilla. For a simple and effective consumer experience,  guests had the choice of signing up for the Forager newsletter or following Forager on Instagram to get their choice of an ice cream sample and a coupon code to buy the delicious, dairy-free product in-store. In total, the brand was able gave out as many as 500 samples a day, which meant that the brand directly reached an astounding 4,500 people, not even to mention the growth that the activation sparked on social media.
Westgold Butter Bar To Honor Line Launch In USA
Westgold drove a branded food truck around southern California and created a 12-day, one-of-a-kind mobile butter bar to launch their butter in the USA. In addition to sampling Westgold butter, guests were welcomed to an interactive photo-booth moment, given bounce back cards and tote bags, and invited to enter an exciting raffle with the chance to win a kitchen supply set accompanied by a whole month's worth of butter. With all of these elements sewn together, there's no doubt that southern California was left knowing just how delicious Westgold Butter really is.
Leverage Your Brand's Reach With Mobile Marketing Tours
From tour ideas and location scouting to securing permits, handling logistics, and training staff, working with professionals who've executed complex mobile marketing tours can help ensure your own campaign's success. Now that you know more about mobile marketing tours and how they can help your brand find new customers or connect closer with existing ones, now is a great time to start planning your own adventure.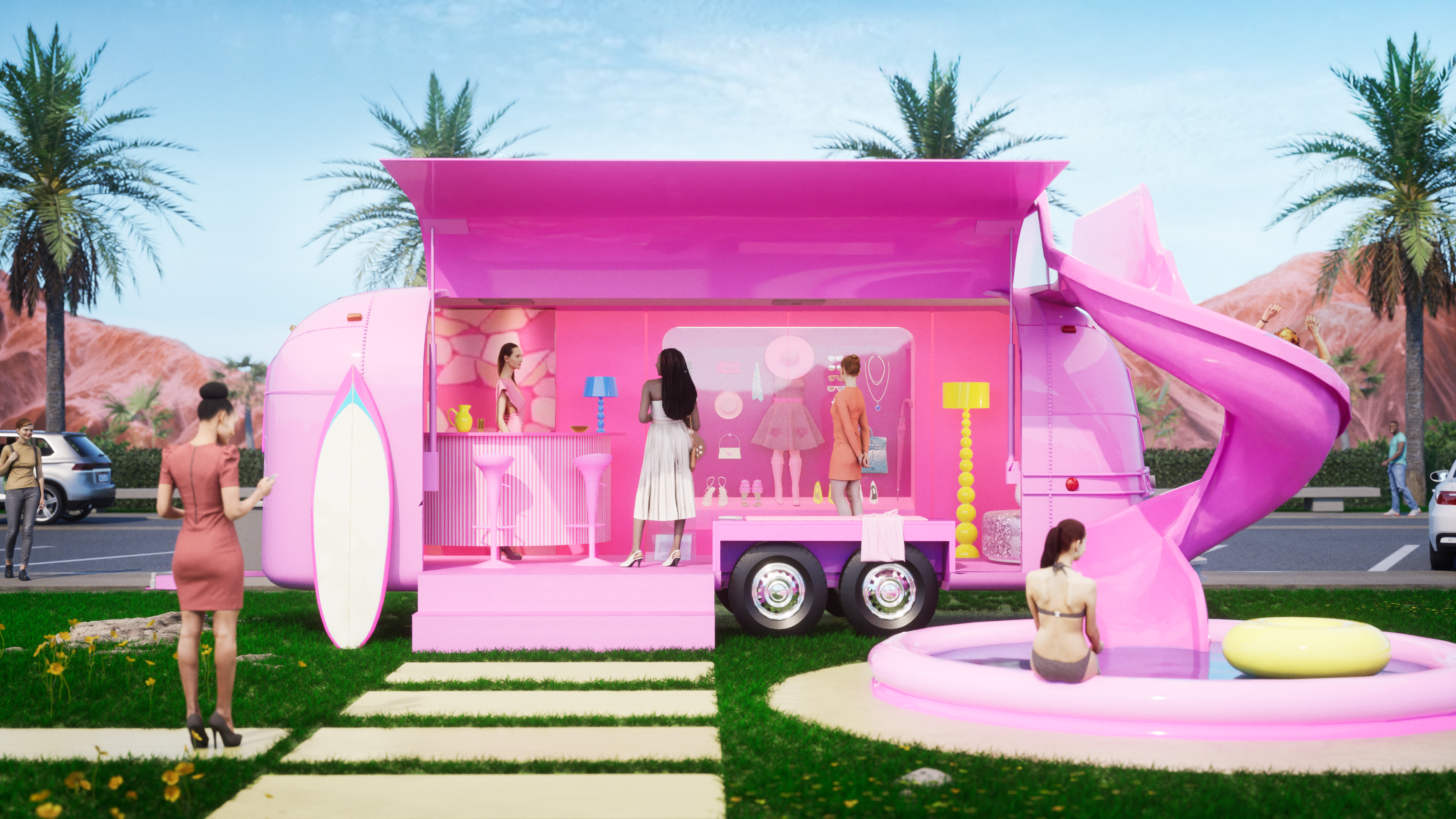 There's no doubt about it — Barbie is back. Everyone's favorite childhood dream girl is hitting the big screen on July 21, and the hype
READ MORE »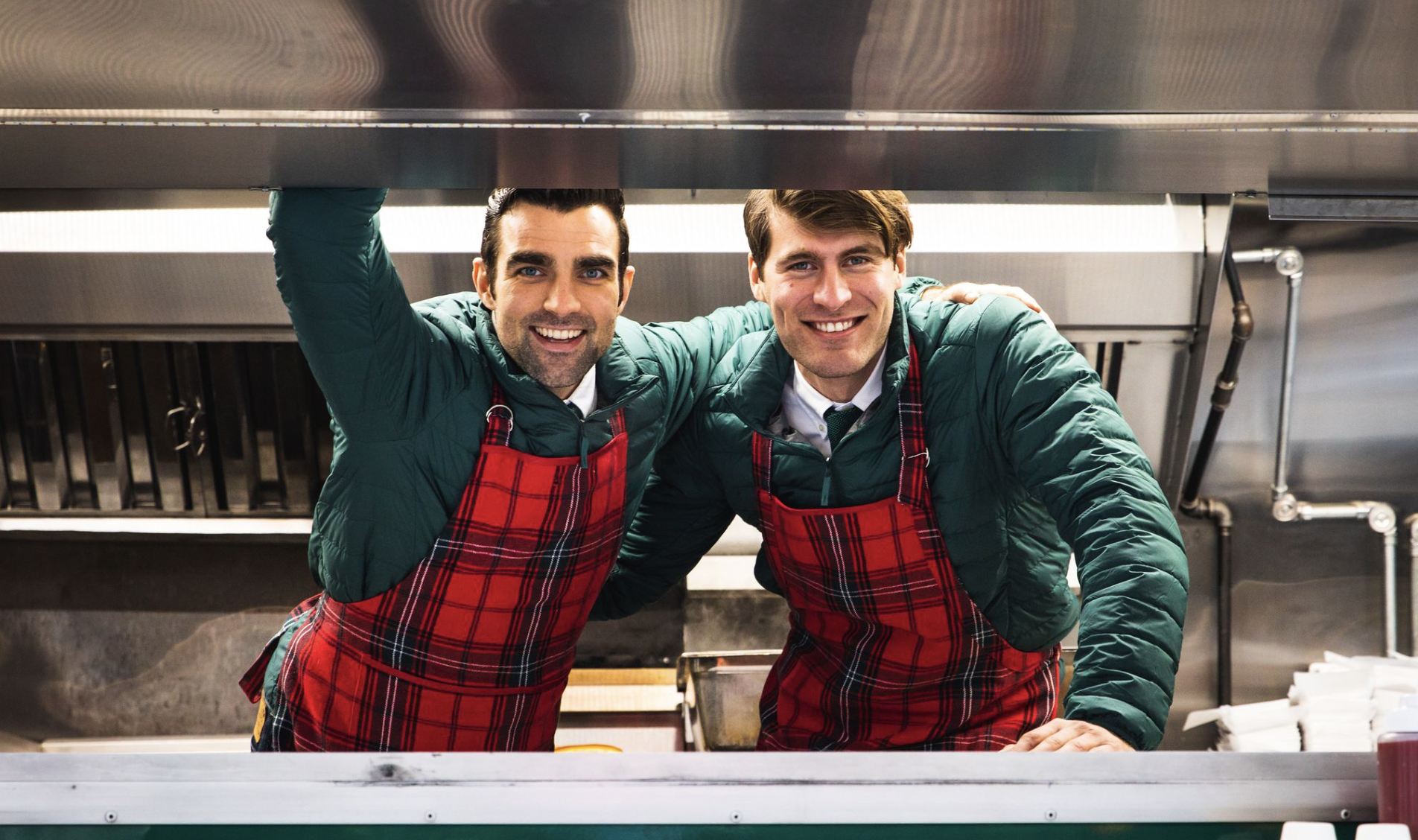 CONTENTS Move over, moms— it's time for Dads to take the spotlight. This Father's Day, don't miss out on the opportunity to boost your sales
READ MORE »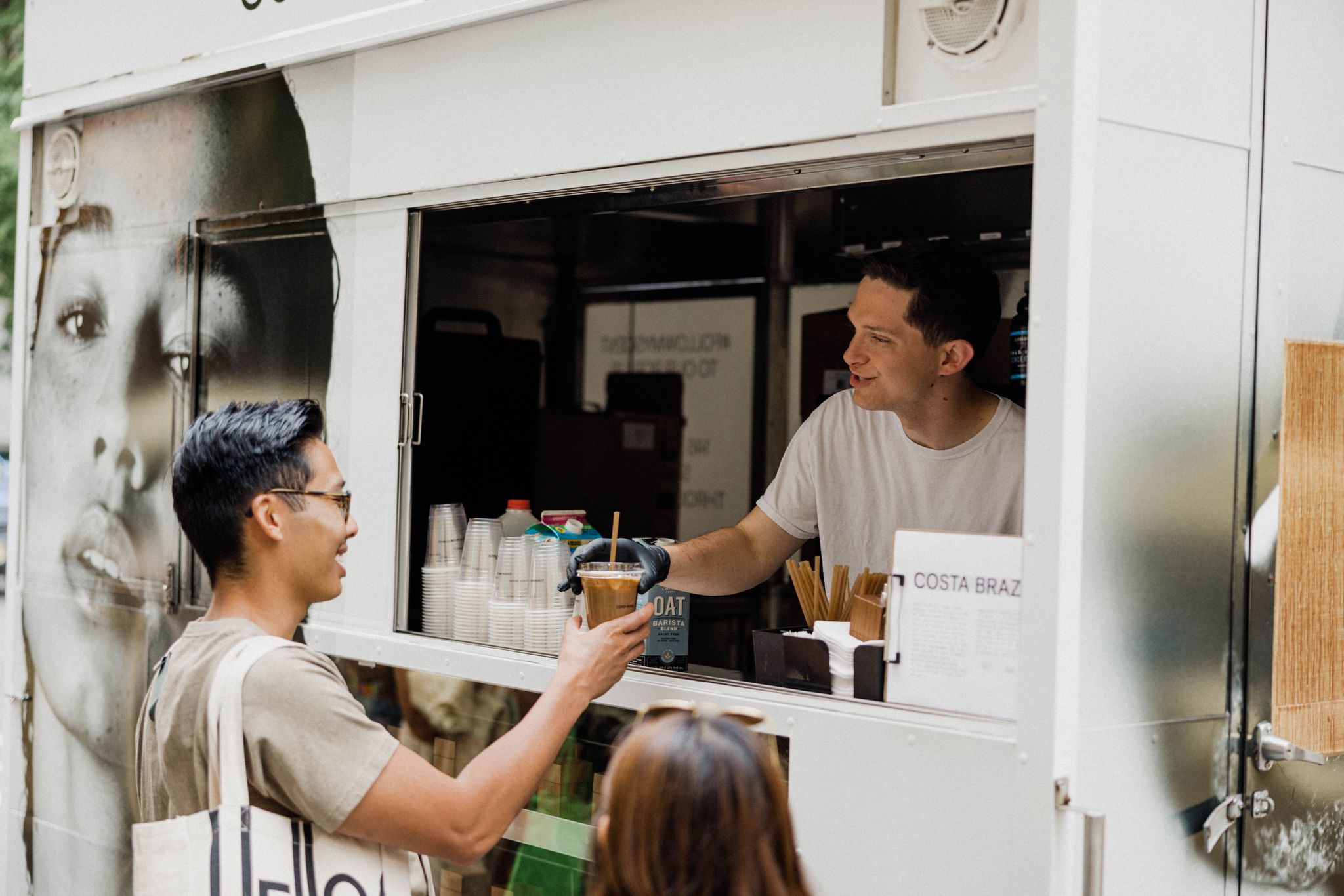 Contents Why Summer is the Best Season for Experiential Marketing Summer Brand Activations That Will Bring Sunshine Tips For a Successful Summer Activation Dive In
READ MORE »