2020 was a year full of twists and turns. Undoubtedly, it turned the world of experiential marketing on its head. What will 2021 bring? Definitely adaptation in an ever-changing landscape. Brands will continue to embrace experiential marketing examples that are as authentic as they are flexible to meet consumers' needs. With that, let's check out seven successful trends that are inspiring the future of experiential marketing.
Zara Embraces Cause Marketing by Showing Its 'Pride'
A 2018 survey revealed more than 50% of Gen-Zers said knowing a brand is socially conscious influences their purchasing decisions. 2019's Pride Parade in New York commemorated the 50th anniversary of the Stonewall Riots. Zara and JustWater wanted to take part in this milestone and show their pride. Using a three-sided glass truck customized into a 3D Pride flag showcasing 9,000 bottles of JustWater, paradegoers stayed hydrated as Zara's field marketing team provided a rainbow selection of complimentary JustWater. Zara's cause marketing campaign netted over one million impressions on social media worldwide while highlighting the brand's support for the LGBTQ+ community.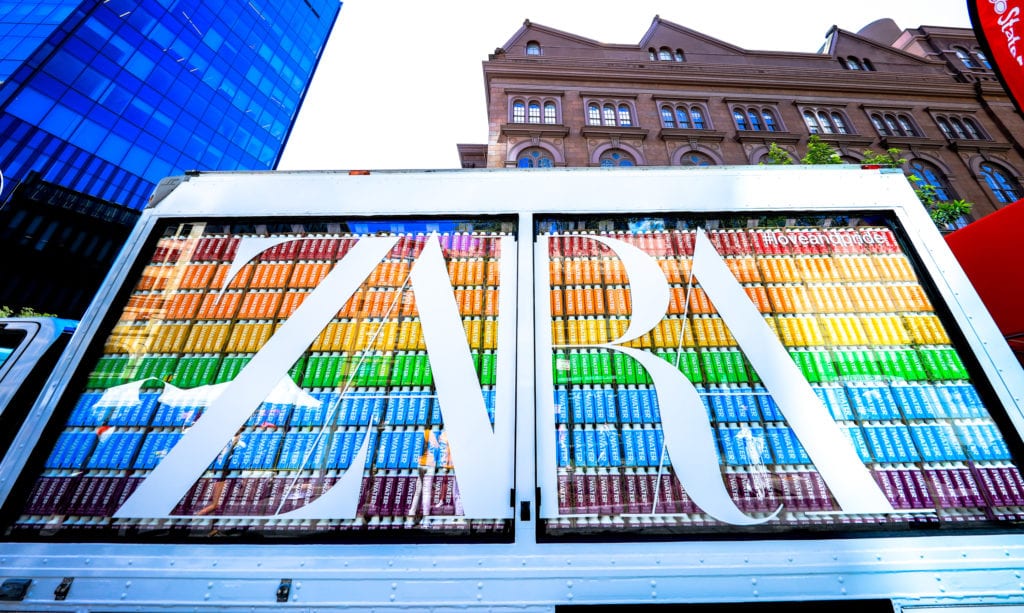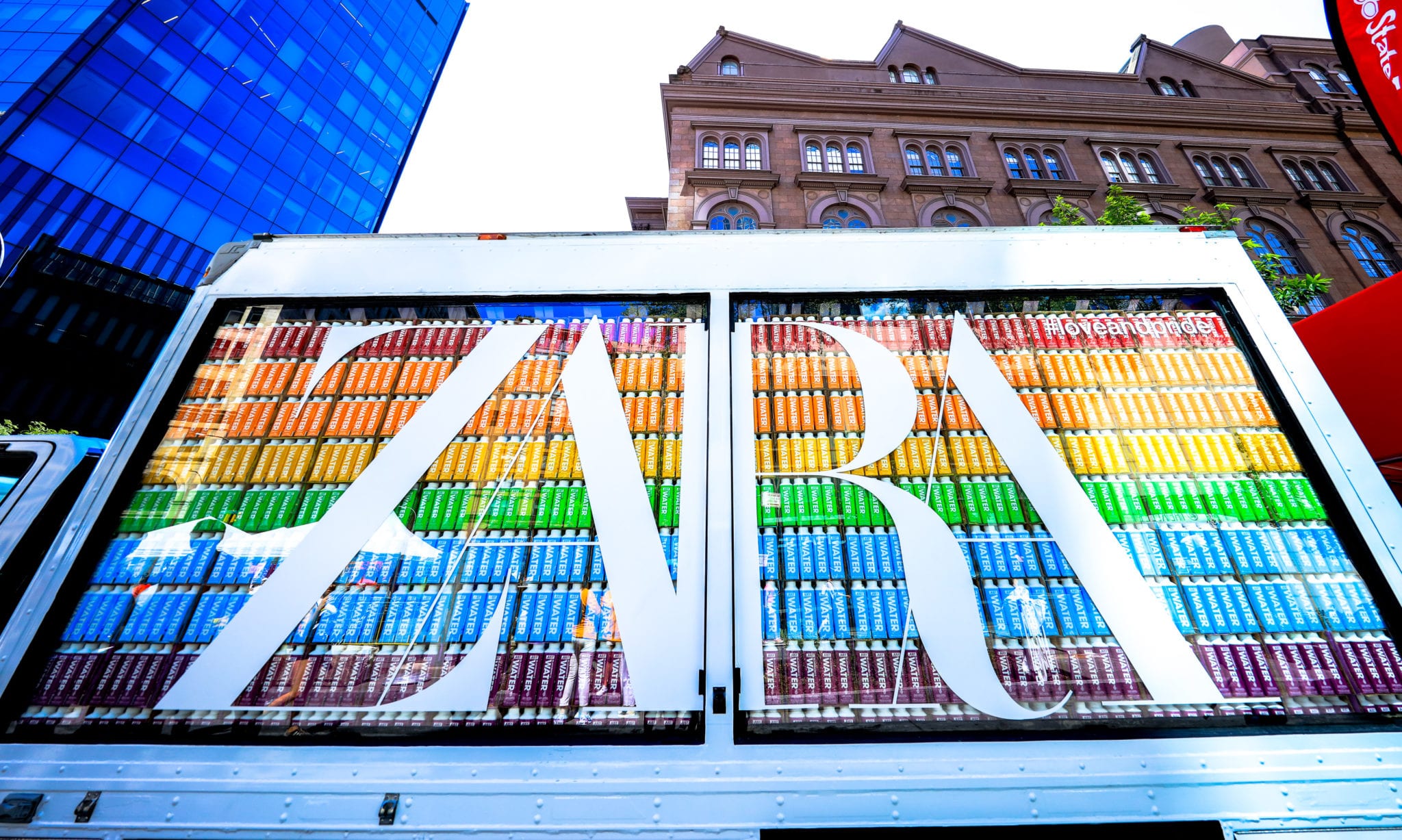 User-Generated Content Helps Ocean Spray Reach Its 'Dreams'
User-generated content is one of the most organic experiential marketing examples. What it lacks in finesse, it makes up for with authenticity, which is always valuable. Over the past few years, content created by consumers has become a cornerstone of many marketing strategies. In a 2020 study, 86% of brands are repurposing their social media followers' content. 
Last fall, Nathan Apodaca combined skateboarding, Ocean Spray cranberry juice, and Fleetwood Mac's "Dreams" to create a viral moment. His TikTok took the Internet by storm, with celebrities, Ocean Spray's CEO, and even Fleetwood Mac co-founder Mick Fleetwood uploading their renditions. Brands that take advantage of user-generated content endear themselves to consumers who appreciate messaging that's made by people just like them.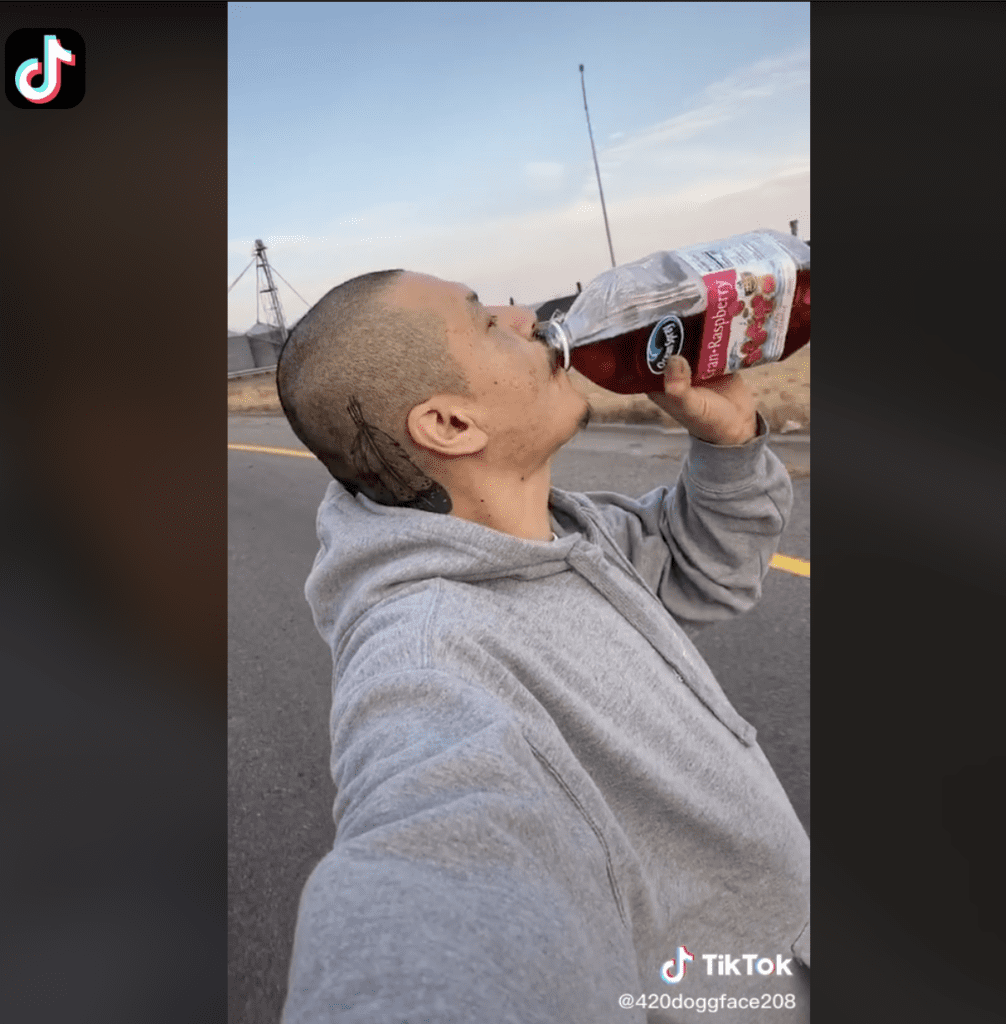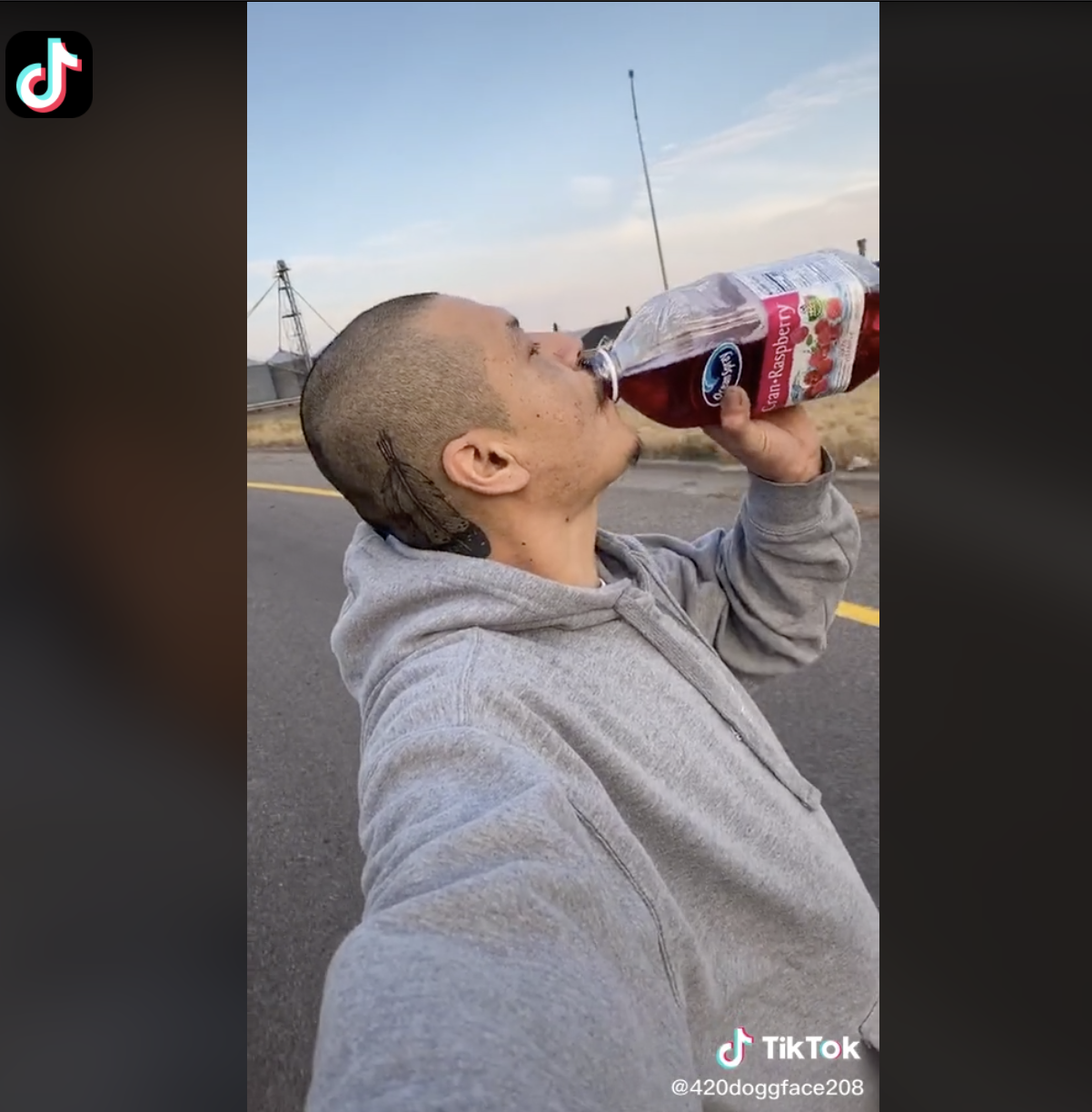 Adidas' 'Run For The Oceans' Stresses the Importance of Sustainability
In a world where large-scale events are often activated, consumers appreciate responsible brands that actively reduce their environmental footprint. In 2018, Adidas created  Run For The Oceans, uniting one million runners and raising $1 million to educate and empower 100,000 families living in coastal areas affected by plastic pollution. Adidas created five million pairs of shoes using recycled ocean plastic. 
By showing commitment to creating a sustainable future, Adidas developed a platform that brings consumers and its global brand together. In 2021, brands are executing experiences that focus on strategies that amplify messaging and tangible commitments to saving the environment.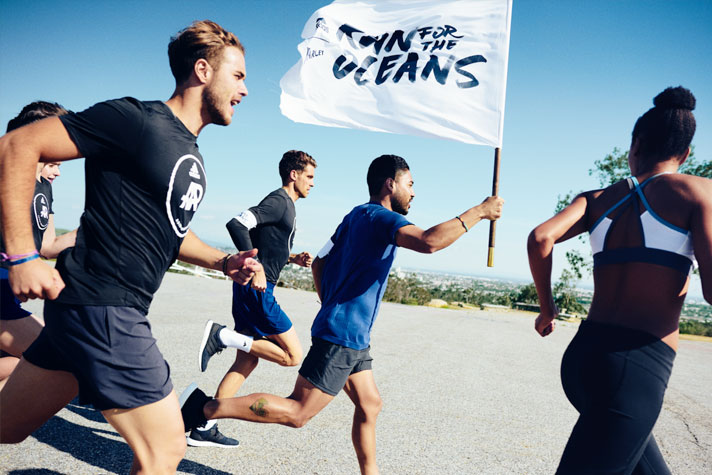 Activating Experiential Marketing Examples Without Leaving 'Höme'
COVID-19 has forced brands to rethink how they launch multisensory engagement without the impact of in-person experiences. Over the past year, industries have activated experiential marketing examples that bring those moments to consumers' homes. 
Last holiday season, IKEA offered customers a free "Gingerbread Höme" kit allowing them to furnish gingerbread houses with edible versions of the brand's famous furniture. To boost impressions, IKEA encouraged customers to share their creations on social media using the hashtag #IKEAHoliday.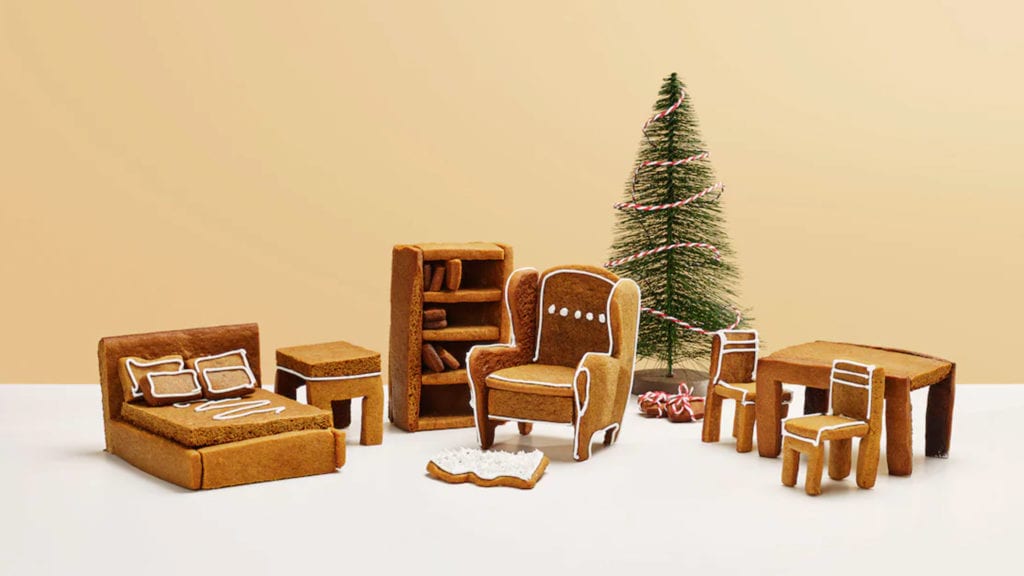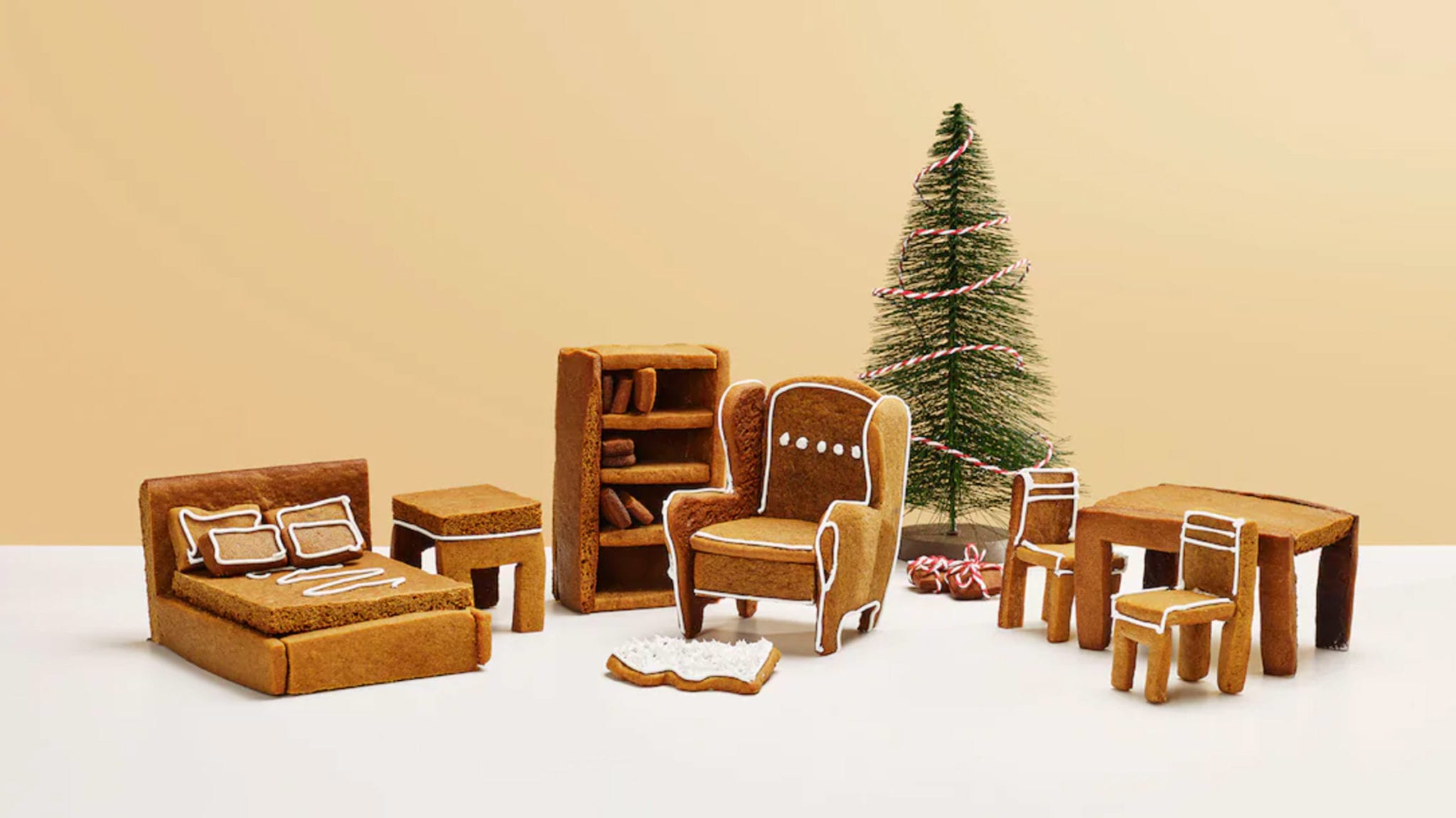 Mastercard's IRL Demonstration Showcases Immersive Promotions
Brands turn to immersive promotions to educate consumers by letting them take their products for a test-drive. As contactless technology becomes the preferred transaction method by increasing safety, cleanliness, and service, Mastercard launched its Tap & Go service. Wanting to teach customers the ease and simplicity of using Tap and Go, Mastercard had New Yorkers use its contactless technology to make their commutes more efficient. 
Using a branded food truck with complimentary cuisine provided by famed-New York chef JJ Johnson, Mastercard set-up interactive stations at three busy subway stations in Manhattan. Commuters were invited to test the speed of Tap & Go for themselves and received free Metrocards for participating.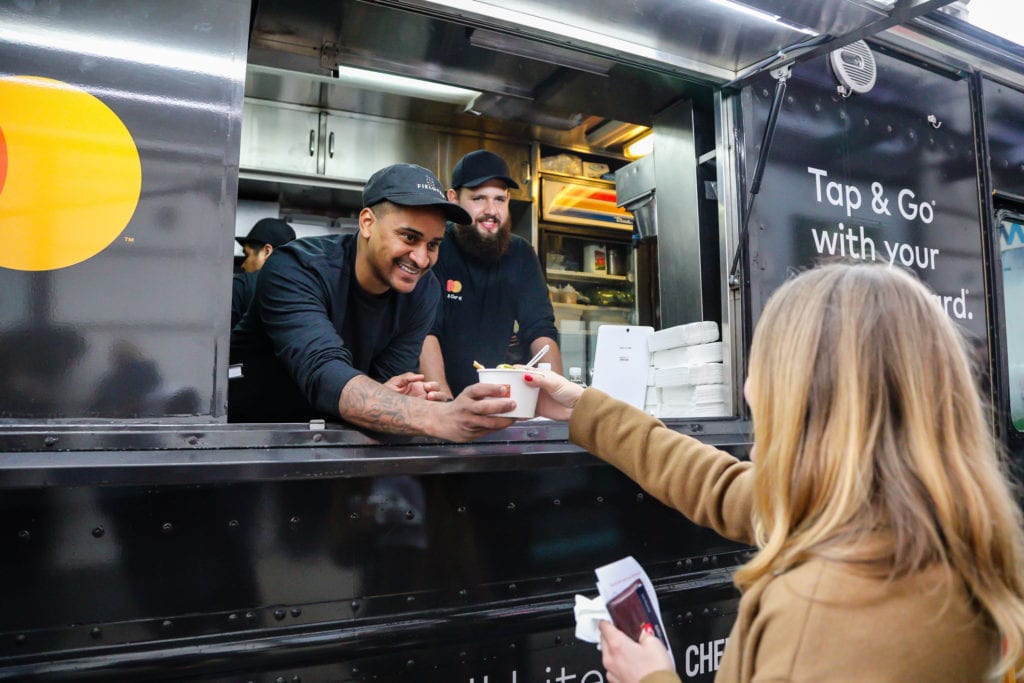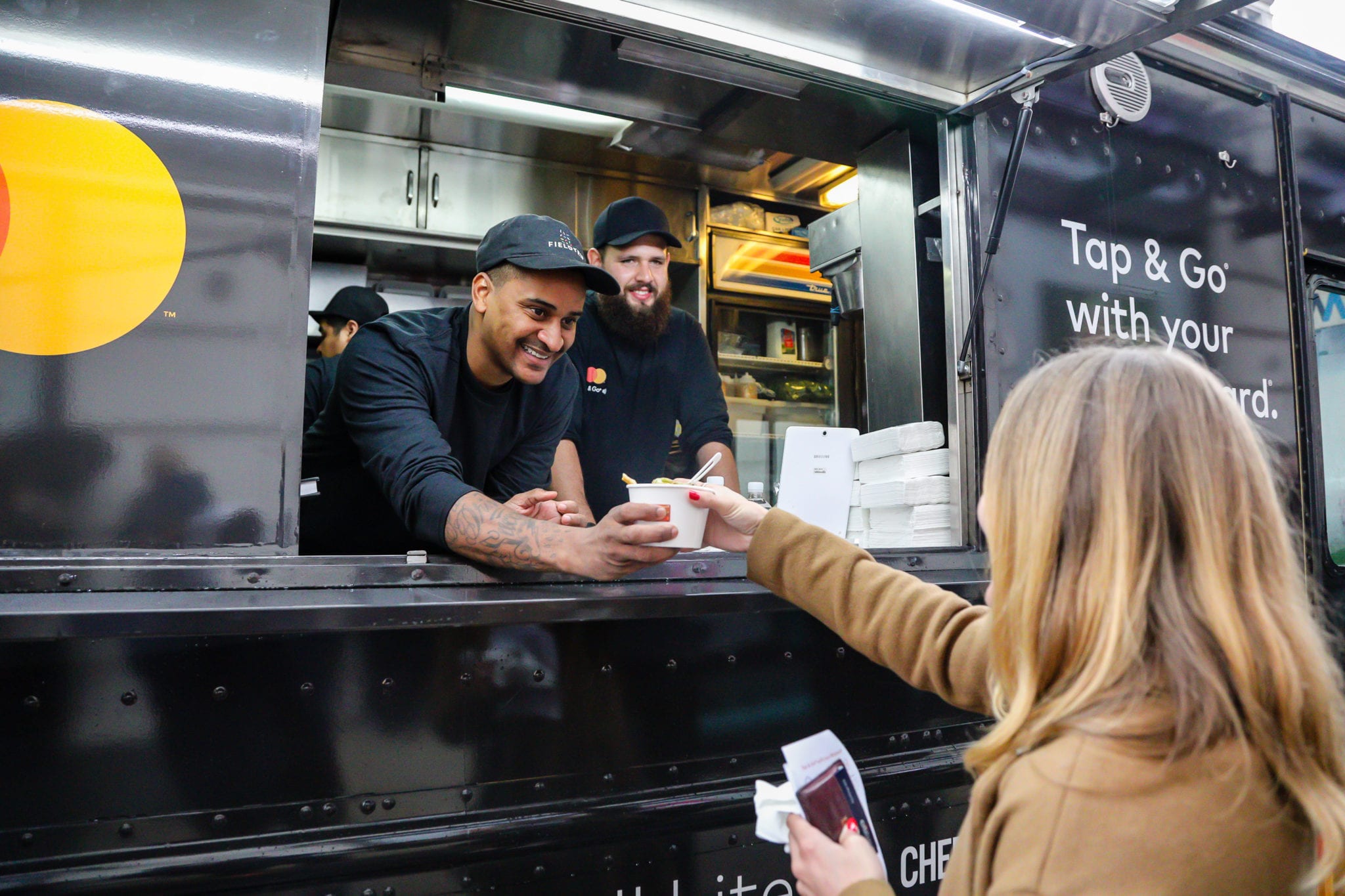 Experiential Marketing Examples That Enhance Everyday Life
Some of the most successful experiential marketing examples allow consumers to imagine how products can improve their lives. Experiential marketing that hits close to home already has one foot in the door with winning over consumers. 
Located at Paris' Boulevard Diderot, designer Marc Aurel created "the bus stop of the future," a multi-purpose public space designed to blend into the surrounding urban environment. Aside from purchasing a bus ticket, passengers can have a coffee, borrow a book, recharge their phones, and more. By reimagining the ordinary, Paris made the conventionality of waiting for the bus an experience that fosters social interaction and engagement.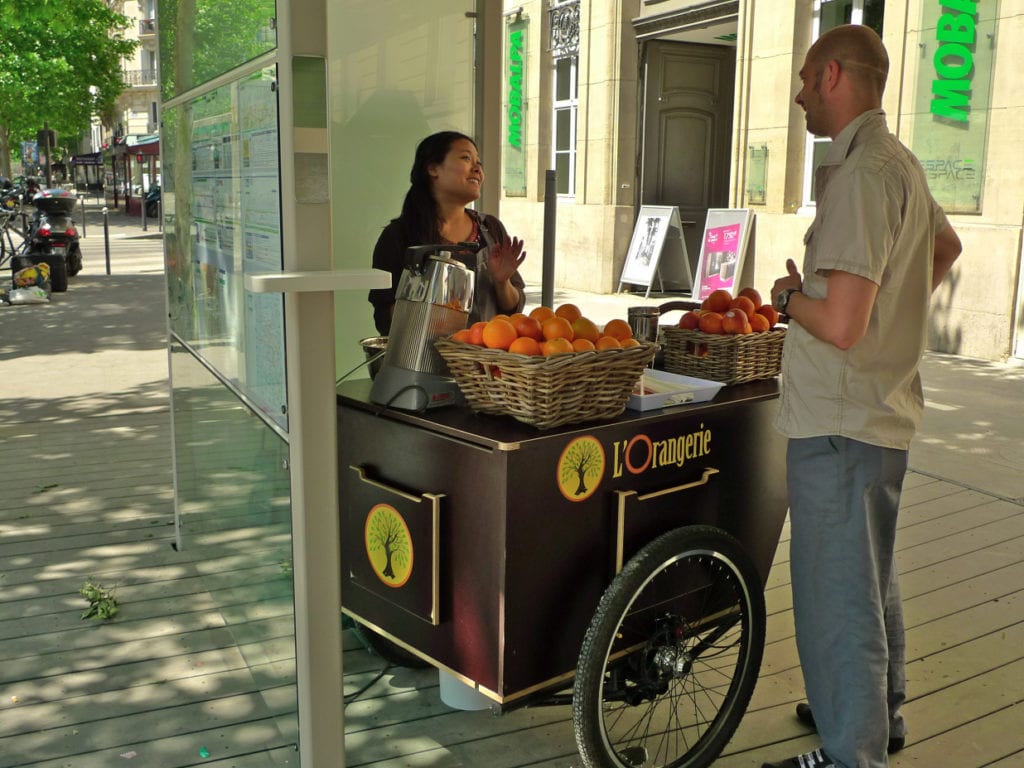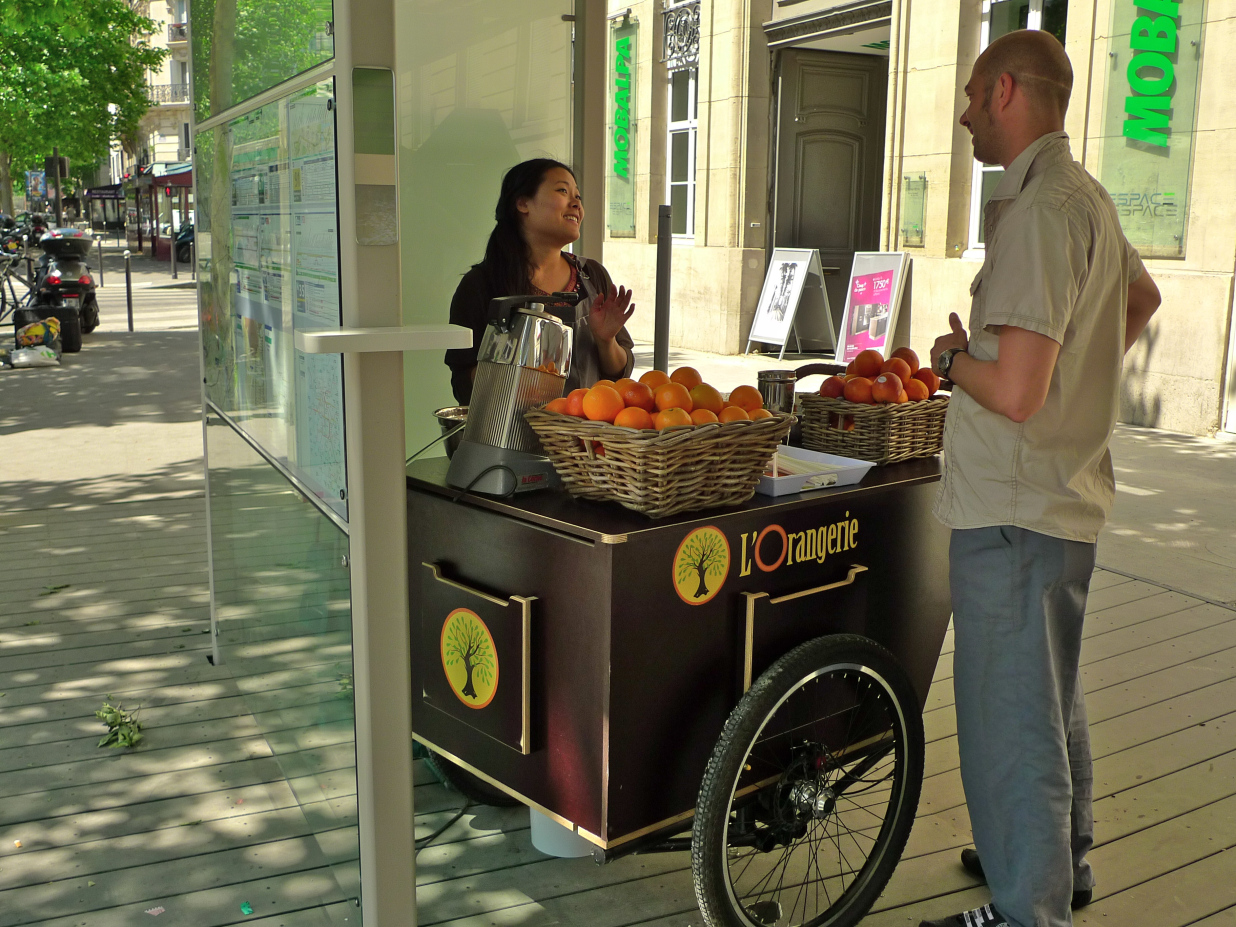 Montana Inspires Virtual Wanderlust
In 2016, to boost tourism, VisitMT.com brought "Big Sky Country" to the streets of Chicago, Minneapolis, and Seattle. Montana might not be on everyone's wish list, but the "Treasure State" wanted to show what it has to offer.
VisitMT's experience featured knowledgeable brand ambassadors and a food truck converted into the state-landmark Polebridge Mercantile. Receiving complimentary "made-in-Montana" huckleberry ice cream and bison jerky, visitors got a taste of the real Montana experience.
Exploring Experiential Marketing Examples Will Set Your Brand Up for Success
Every marketing campaign is different, but the ultimate goal is always the same: to reach new consumers and keep old ones in the fold. These successful experiential marketing examples will help enhance your brand strategy and foster lasting connections with customers. Because when a brand can stir genuine, positive emotions with consumers, they have the power to change the conversation.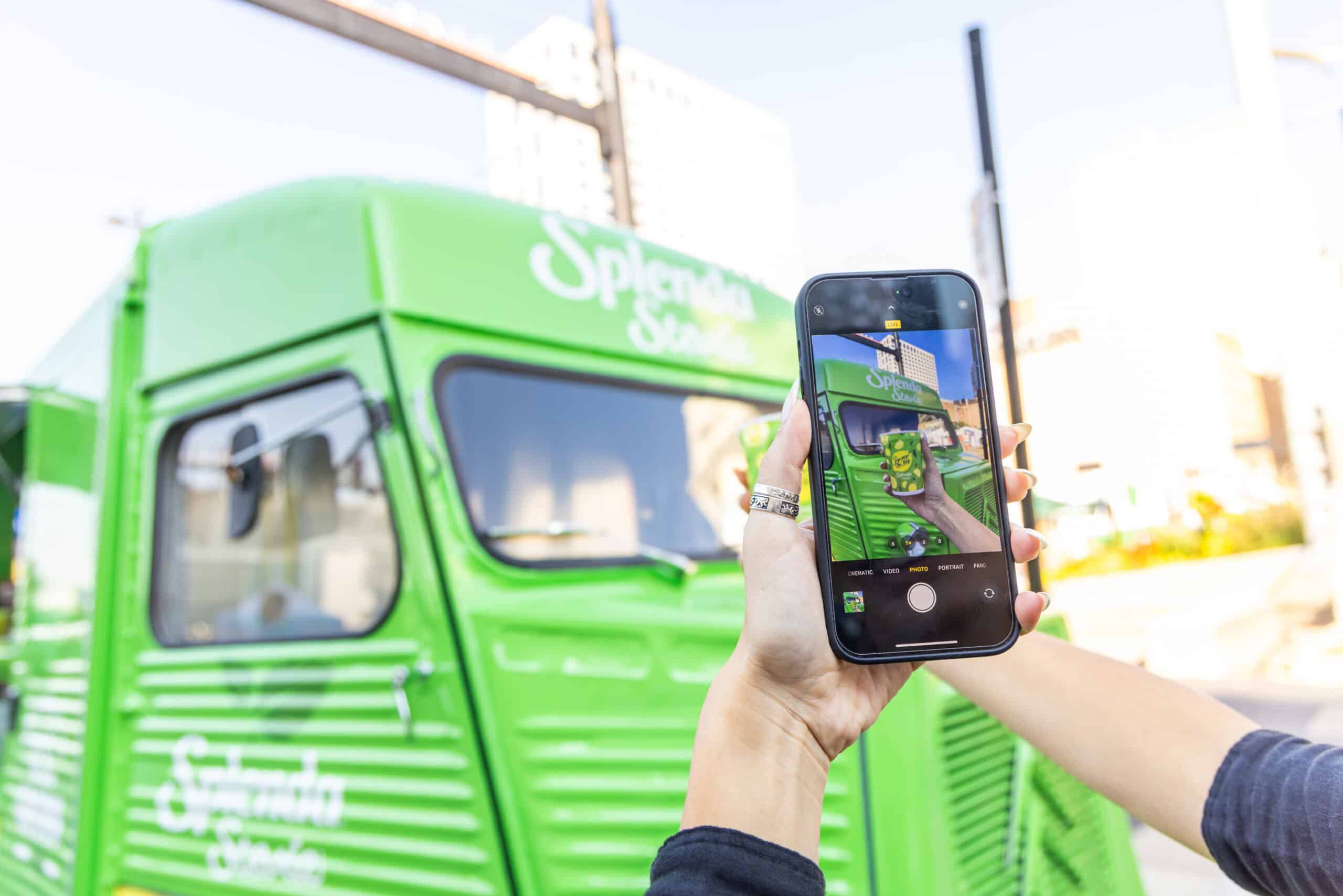 Why UGC is a Key to Successful Modern Marketing If you are interested in modern marketing, you already know that the advertising world has dramatically
READ MORE »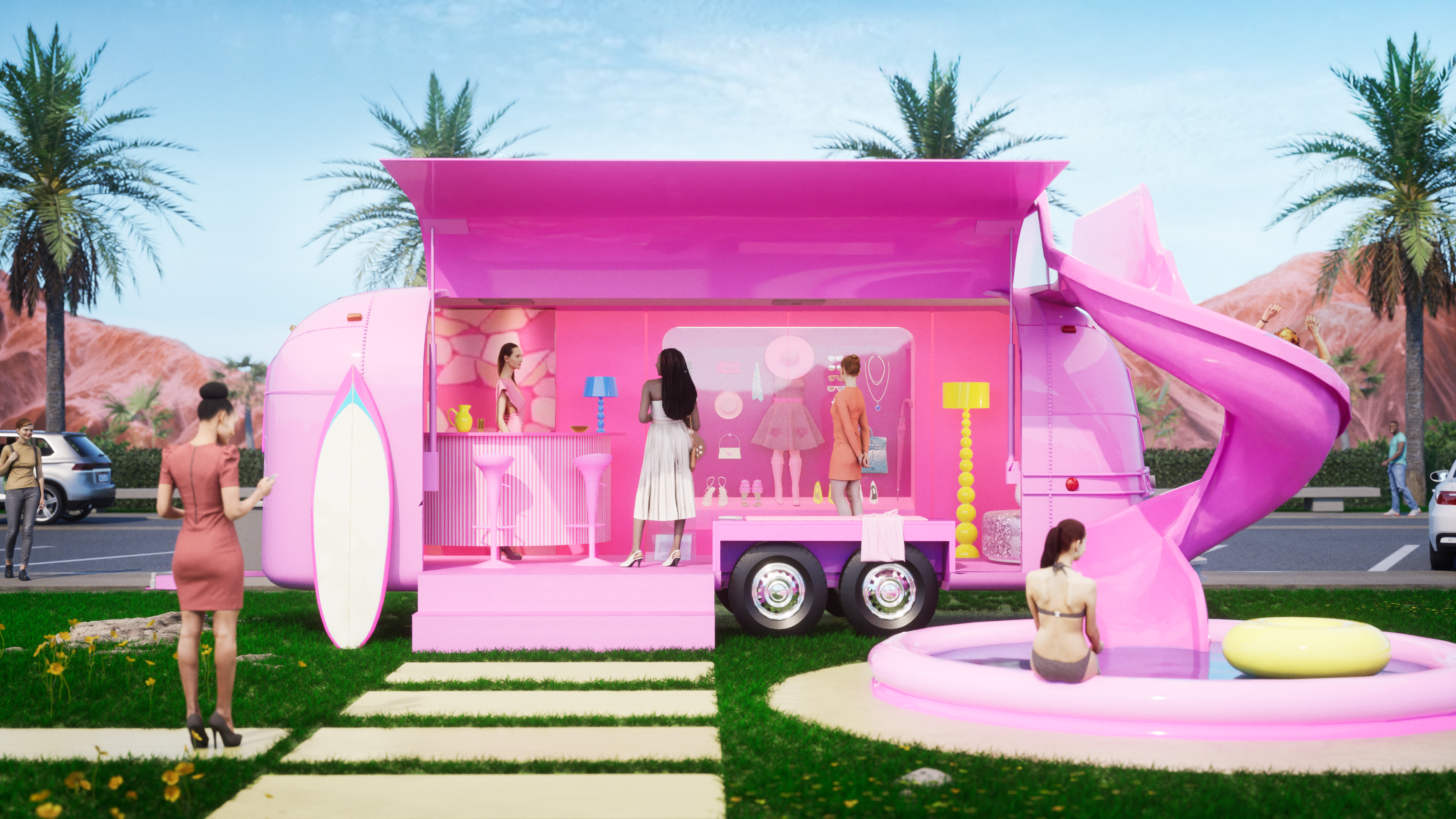 There's no doubt about it — Barbie is back. Everyone's favorite childhood dream girl is hitting the big screen on July 21, and the hype
READ MORE »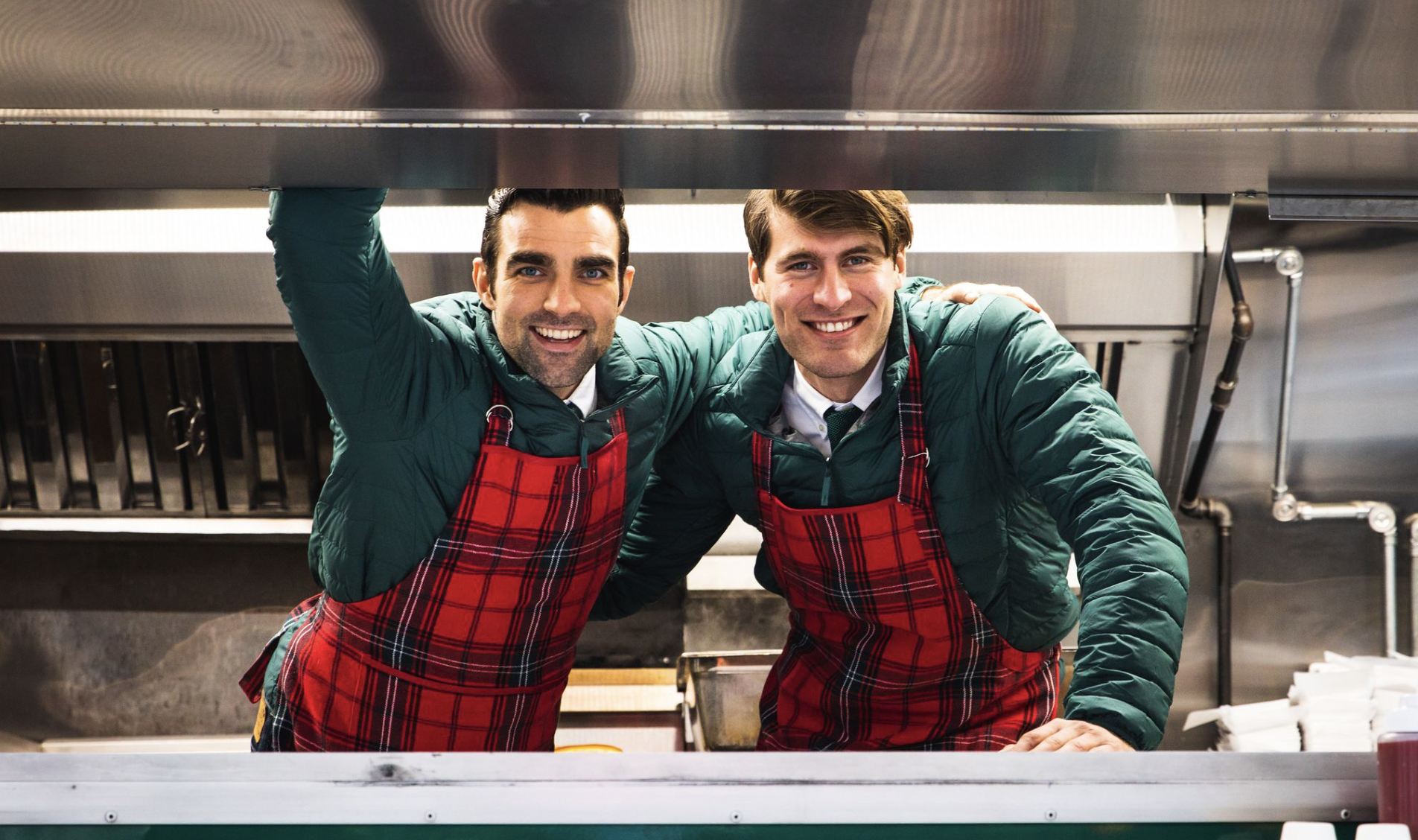 CONTENTS Move over, moms— it's time for Dads to take the spotlight. This Father's Day, don't miss out on the opportunity to boost your sales
READ MORE »