string(17) "section_left_text"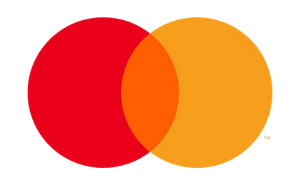 Mastercard was launching their proprietary Tap & Go™ contactless technology, which lets consumers make everyday purchases quickly and safely with just a tap of a contactless-enabled card or device. In order to educate current Mastercard cardholders and potential customers, they needed to produce an engagement marketing activation that would give New Yorkers the opportunity to witness the ease and simplicity of this Tap & Go™ payment.
Food Truck Promotions customized a food truck with Mastercard Tap & Go™ branding, and to optimize participant turnout we stopped at 3 high traffic contactless enabled subways stations in NYC. New Yorkers walking by were invited to go through a contact kiosk checkout demonstration, after which they received a signature food item inspired by widely acclaimed and James Beard Award Winning Chef JJ Johnson's global cuisine.
This engagement marketing activation was exciting for both Mastercard cardholders and new customers alike. Each participant in the checkout process received a contactless giftcard of $2.75 to be redeemed at any contactless enabled subway station for their next subway ride! What's more? Various specialty prizes were given out at random including Chef JJ's signed cookbooks, gift cards to Fieldtrip, Broadway tickets to Moulin Rouge, Mastercard Restaurant dining experience giveaways at The Rock, and complimentary drink vouchers at Lyaness.
string(14) "modula_gallery"
string(23) "section_left_text_small"
For 8 hours, 2,500 participants were transported into the future of payment technology. They were not only educated about Mastercard's Tap & Go™ contactless payment, they had the chance to physically experience a checkout that is easier than ever, and faster than fumbling with cash.
string(12) "cols_numbers"
Impressions
Servings
Unique Accounts Created