There's no bigger season for product sampling than the days between Thanksgiving and Christmas, where shoppers are anxious to "try before they buy" gifts for loved ones. 
A post-COVID world has created challenges for brands wanting to let consumers personally test their goods. But, there are new, creative, and safe ways brands can continue getting their products in-front of consumers.
Whether pre-packaged samples, contactless sampling, PPEs, practicing safe social distancing and more, it's more than possible for traditional high-touch retail environments and events to adjust. And, this is the best time of year to do so. 
Let's take a look at why product sampling still works in 2020 and how your brand can make the most out of an activation, without sacrificing customers' safety and security.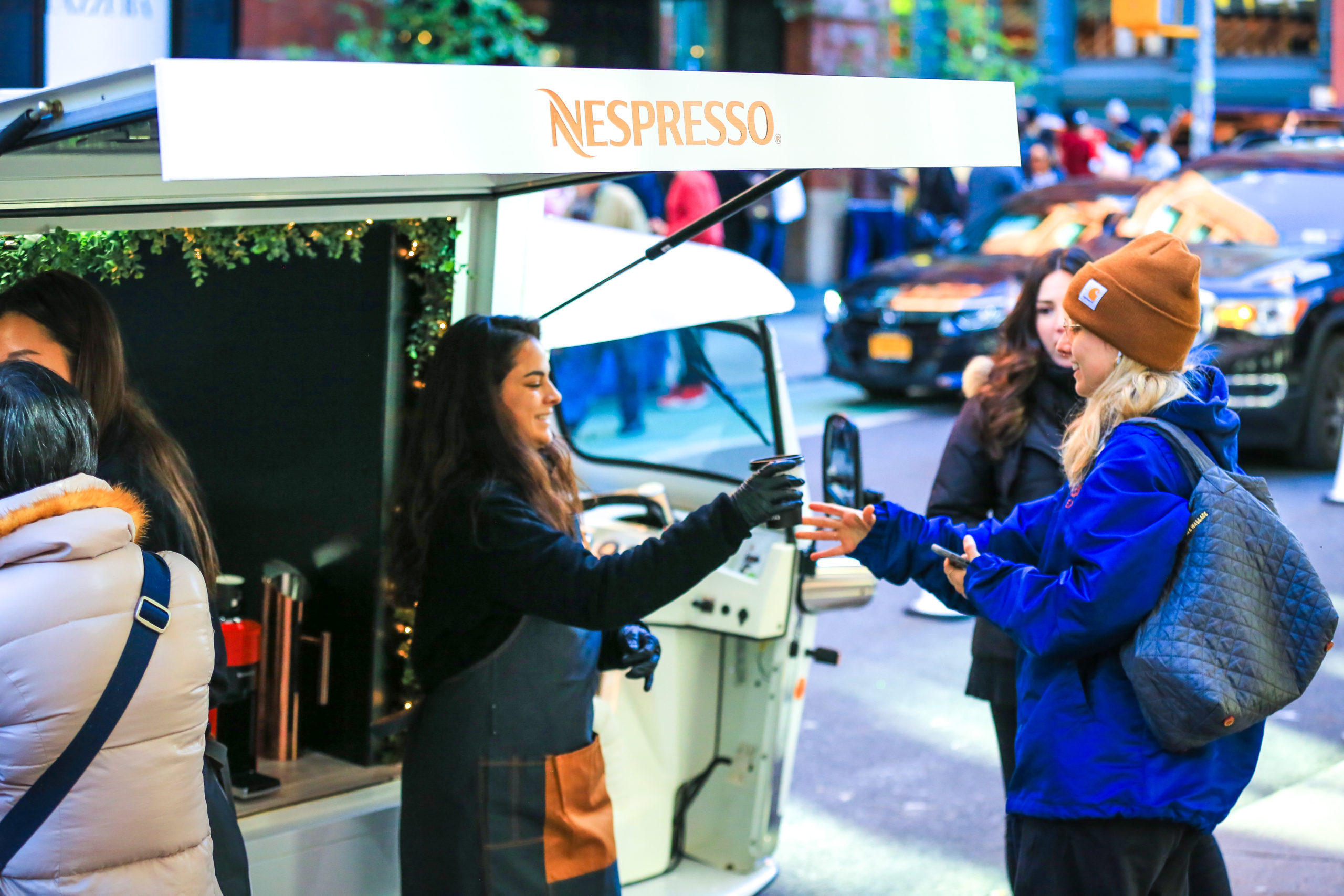 Five Reasons to Choose Product Sampling
Product sampling is hardly a new concept, but there's a reticence to giving anything away for free. Will the end result justify the time and cost of putting a team together and getting the product into consumers' hands? Sounds like a tall order, but successful product sampling is easier to execute than you may think. Done right and your customer base will grow, making the effort well worth it. 
1. Product sampling is effective
It's hard to argue with the numbers and product sampling is one of the best experiential marketing practices. In a 2015 report from Sampling Effectiveness Advisors, 73% of respondents said they were likely to buy a product after trying it.
2. Saves time and is cost-effective
Instead of taking the risk of officially launching a product that needs to be pulled back, creating costly corrections and negative PR, promotional product sampling saves time and money, ensuring you have a winning product before it hits the shelves.  
3. Reaches potential new customers
When you allow consumers to sample your product on their terms, you create a level of comfort that increases the prospect of winning over customers. Targeted product sampling also allows brands to focus on new demographics that may not be familiar with their product. 
4. Builds customer loyalty
Experiential marketing is a key component to securing long-term customers and product sampling is a powerful tool for brands to meet that goal. When consumers can try your product for free – and feel good about it – the positive association they take away will stay with them.
5. Receive valuable feedback
A key component to a product's success is customer feedback. Letting your target audience sample your product along with having the ability to comment on it can weed out any opportunities that could potentially hold back the success of its launch.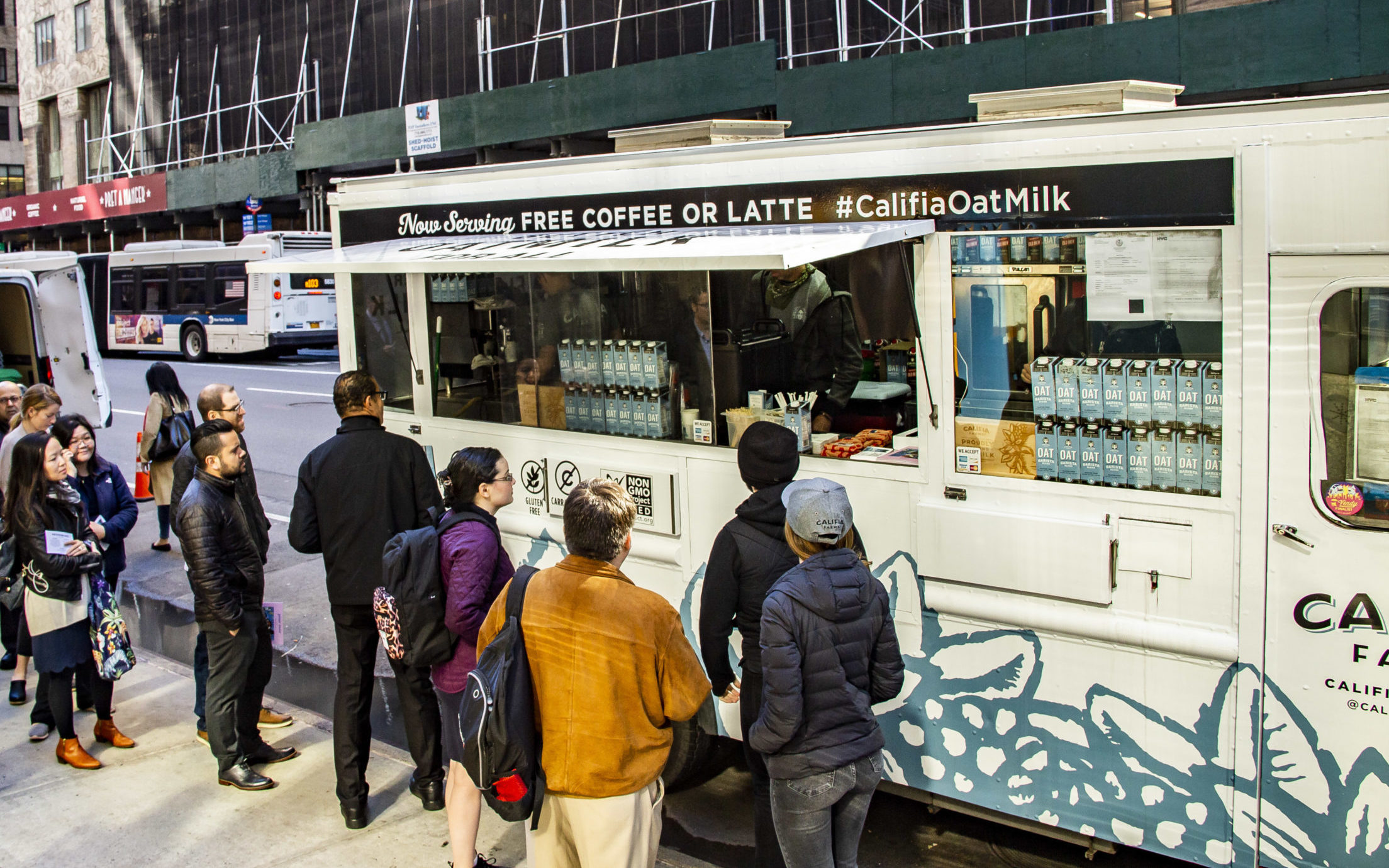 Three Ways to Keep Consumers Safe
Traditional product sampling has long been a way for brands and retailers to introduce customers to new products. With enhanced precautions in effect around the world, product sampling is getting a makeover that puts a premium on safety, without trading in engaging and memorable experiences. 
Virtual sampling
Hit especially hard by the pandemic is the cosmetics industry, which relies heavily on in-store traffic and in-person product sampling. But, brands like Ulta Beauty, L'Oreal, and Estee Lauder have created virtual sampling tools, allowing customers to try on products for their lips, eyes, and hair without ever entering their stores. 
Dry demos
Brands that want to keep the "sampling experience" alive for consumers have turned to pre-packaged samples of dry goods that can be prepared at home. By utilizing brand ambassadors to talk to customers and also distributing coupons, consumers can still take products for a test drive without putting themselves at risk. 
Drive-thru and online samples
In an effort to entice more consumers toward alternatives to in-store shopping, some retailers are rewarding customers by offering free add-ons with online orders and samples for "drive-thru" or pickup orders.
Brands Reimagining Product Sampling
Several brands have taken innovative steps in an effort to adapt to the changing landscape of product sampling. Take Coca-Cola, for example. When Coca-Cola Energy debuted this past January, the soft-drink brand could hardly have anticipated the pandemic's impact on existing marketing plans to introduce their new product to consumers, including in-store sampling. 
Yet, Coca-Cola adapted and leaned into the growth of online grocery shopping, as well as utilizing an element of "cause marketing." Giving free samples of Coca-Cola Energy in customers' online orders and donating the product to hospitals and first responders has led to a widespread trend, with a number of brands utilizing similar tactics that helped Coca-Cola capitalize on the marketing and sales of its newest product.
Sometimes, humor is the best medicine during challenging times and KIND found inspiration earlier this year ahead of the release of its KIND Frozen Bars. With a dearth of in-person, summertime events, KIND held a unique contest for customers with lucky winners getting their very own samples delivered via trained bird, drone, and hot air balloon. 
Putting a humorous spin on the stay-at-home orders and its effect on the sudden ubiquitousness of "delivery," KIND was able to drive the conversation on social media while building consumer loyalty with its quirky product sampling campaign.
You Can Still Try Before You Buy With Safe Product Sampling
The inability to conduct in-person, traditional product sampling has caused a ripple effect across many industries, but brands have found creative ways to still get samples in consumers' hands. 
With the holidays just around the corner, now is the time to maximize your reach with consumers. As millions safely shop in-store and even more shopping online, there are plenty of ways to get your products noticed. All it takes is out-of-the-box thinking and always keeping safety in mind to ensure your next product sampling event is a crowd-pleasing success.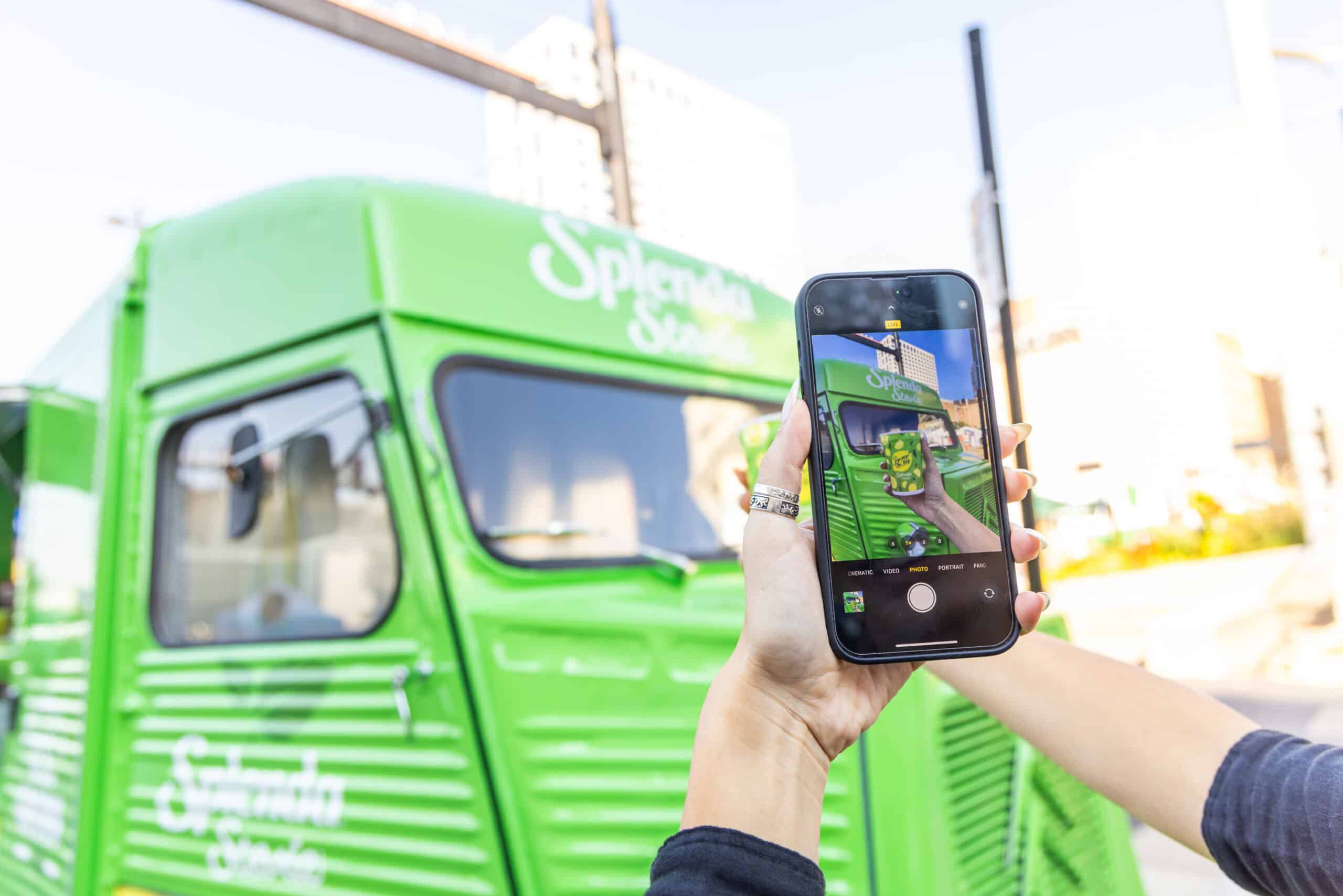 Why UGC is a Key to Successful Modern Marketing If you are interested in modern marketing, you already know that the advertising world has dramatically
READ MORE »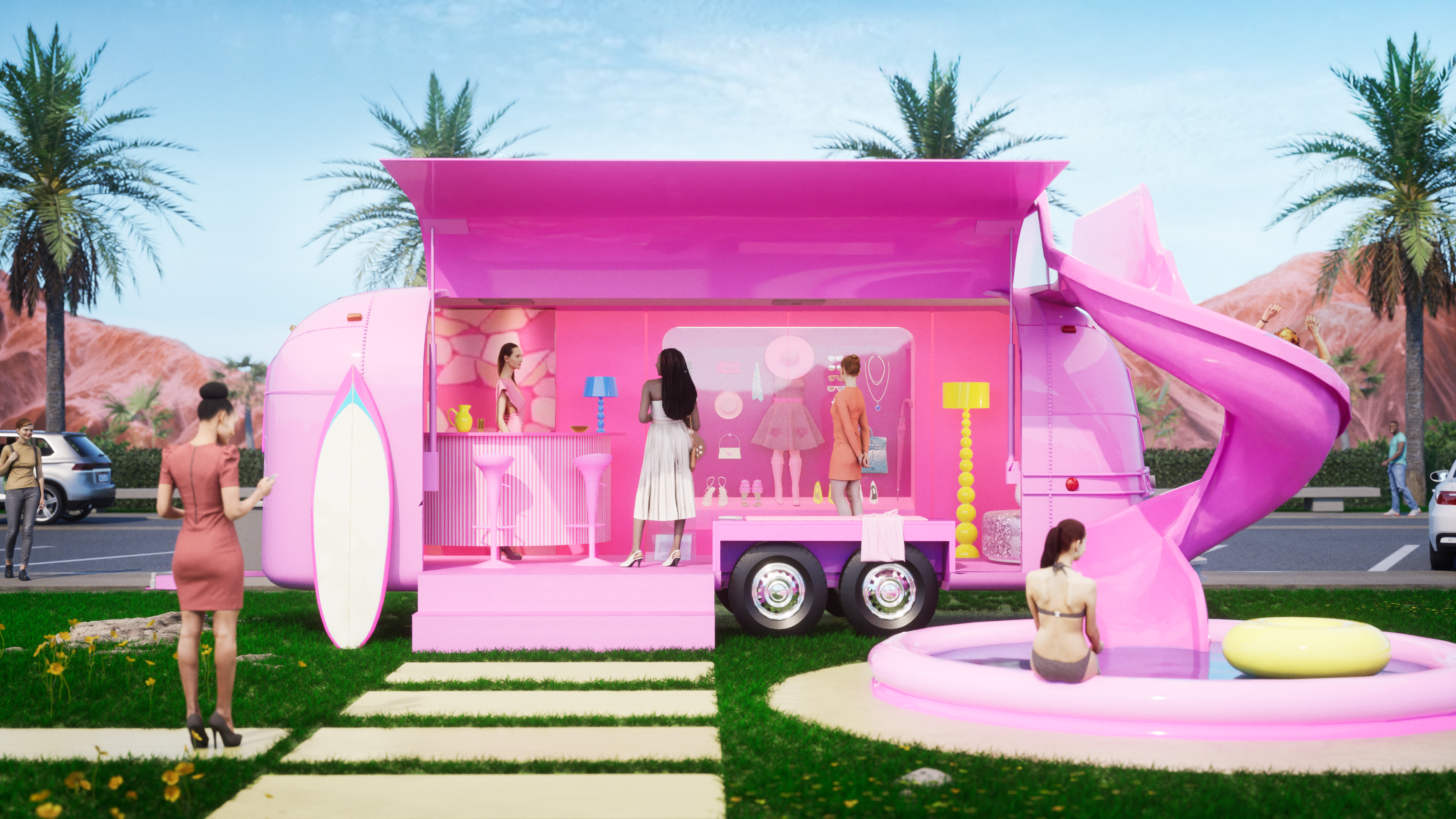 There's no doubt about it — Barbie is back. Everyone's favorite childhood dream girl is hitting the big screen on July 21, and the hype
READ MORE »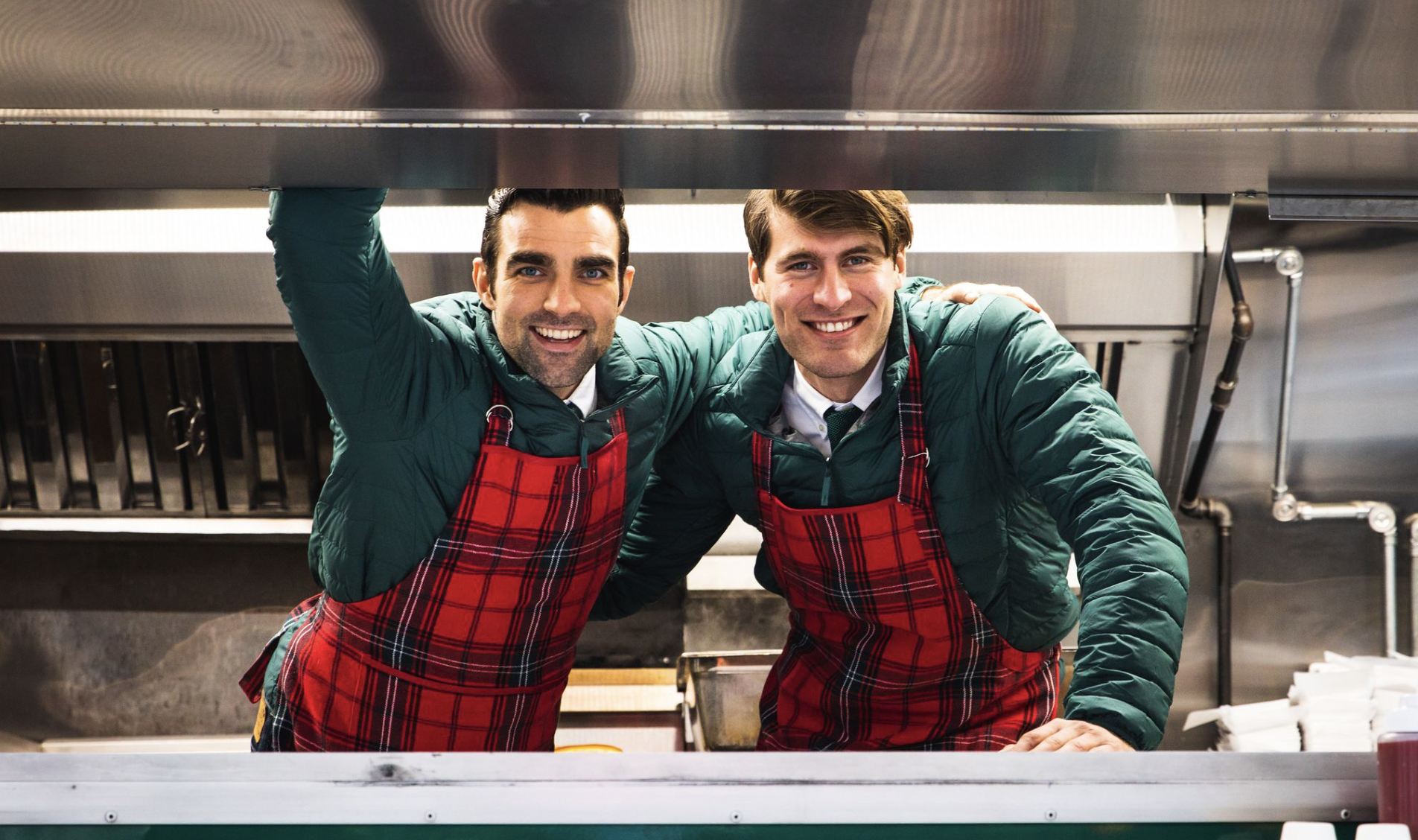 CONTENTS Move over, moms— it's time for Dads to take the spotlight. This Father's Day, don't miss out on the opportunity to boost your sales
READ MORE »