As of 2022, experiential marketing has become a go-to strategy for many businesses, and the reason for this shouldn't come as a shock: we are emotional beings, which means that a face-to-face experience results in more meaningful brand-to-consumer connections than other, less personal marketing tactics. 
Once you've come to learn this, you might be looking for a way to take your experiential marketing efforts to the next level. One way you can double down— and further play into consumers' emotional side— is by promoting your company during special times of the year, like national holidays! 
National holidays have built-in excitement around them which makes them great opportunities to leverage your brand name, drive up sales, and create new customers. 
The most obvious marketing opportunities take place during the winter season (Christmas, Hanukkah, New Years), but depending on your company's niche, there may be other, more fitting holidays for you to use for self-promotion. You have free rein to get creative! 
Let's get started and talk more about how to use national holidays in your experiential marketing efforts! 
Potential Marketing Holidays
A list of potential holidays that may suit your brand: 
Christmas
Hanukkah
New Year's 
Easter 
Valentine's Day
Black Friday
Thanksgiving 
St. Patrick's Day
Mother's Day
Father's Day
Halloween 
Fourth of July
World Kindness Day
National Pet Day
Again, the holidays listed are just a beginning list of what's possible. If you work in marketing, you may find downloading a calendar with random, funny holidays useful to plan relevant social media posts or brand activations.
Ways Brands Have Used Experiential Marketing On National Holidays
Aside from creating winter holiday pop ups, like our project with Bacardi, for example, our experiential marketing agency has also had the opportunity to create memorable marketing moments on more niche holidays that suit certain brands perfectly. 
Let's take a look at our four favorite brand promotions on lesser-known national holidays that are just as— if not more effective— as marketing opportunities!
Junior's Cheesecake Celebrating National Cheesecake Day
In honor of National Cheesecake Day, we partnered with Junior's Cheesecake to sell their iconic desserts in each borough of New York City!
Between July 29th and 31st, 2022, Junior's offered $5 slices with delicious toppings such as macaroon crunch, strawberry sauce, chocolate sauce, rainbow sprinkles, chocolate chips, and more.
That Friday, the branded truck made a full-day stop at Smorgasburg WTC, while Saturday we started with a visit to Good Morning America and then drove all the way from the Bronx to the Staten Island Ferry Hawks game, delivering an unforgettable cheesecake-eating contest.
Finally on Sunday, the brand ended their immersive brand promotion by spending the day at Coney Island on Surf Avenue. Aside from $5 cheesecake, there was also a chance to spin the truck's "Wheel of Cheesecake" for opportunities to win unbeatable Junior's prizes, such as free slices, t-shirts, temporary tattoos, and hats.
This project is a perfect example of how companies in any niche and industry can find national holidays that fit their marketing messaging. By activating on National Cheesecake Day, Junior's was able to interact with thousands of consumers across just 3 days!
Travel Texas Bringing Texas to New York for BBQ Month
Travel Texas knows Texas better than anyone, making them the perfect people to plan your trip to the Lone Star State by providing important resources like special offers, hotels, and so much more.
In order to draw even more travelers to Texas, the brand brought iconic Texas brisket to New York City during National BBQ Month! 
National BBQ Month proved to be the perfect occasion to get New Yorkers excited about the possibility of traveling south and enjoying more of Texas's delicious comfort food. The BBQ truck parked all day in a high-foot traffic location outside of the Apple Store in Midtown, gaining so many new potential tourists and customers.
JUST Egg Taking Over D.C. on Earth Day
JUST Egg used Earth Day as an opportunity to promote their sustainable, plant-based egg sandwiches all over Washington D.C. What's more, the brand used our fabrication capabilities to create customized menus that called politicians out for their harmful policies regarding the environment and climate change.
The idea behind this activation was to honor Earth Day in a way that actually called for action, while also highlighting the environmental and ethical value of JUST Egg's products in spite of government inaction.
This mobile tour ended up being highly successful for JUST Egg, seeing as they were able to show thousands of people how delicious their plant-based alternatives really are!
Beekman 1802 Spreading Kindness on World Kindness Day
The Beekman 1802 brand prides itself on being kind to skin, kind to animals, kind to the planet, and kind to our community. So, what better national holiday to promote the skincare line than on World Kindness Day? Partnering with us, Beekman 1802 intended to create an experience that made consumers associate their products with beauty on the inside and out. So, here's how we did it.
Our creative team branded an experiential coffee cart that honored World Kindness Day, while serving lattés and hot chocolate made with the option of goat milk, a staple ingredient in each of the brand's skincare products. We also branded each cup sleeve with a coupon code to use in-store, and along with the complimentary drink, guests were offered samples of Beekman 1802 cleanser, milk drop serum, and face moisturizer.
Finally, what really brought the activation together was that with every Tik Tok hashtagged with #TimeToBeKind, $1 was donated to The Jed Foundation (JED), an organization dedicated to prevention suicide.
This final touch was instrumental in showing Beekman 1802's ethos, and honoring World Kindness Day with real action. This was truly one of the most memorable brand experiences our agency has ever taken part of! 
National holidays— from as obscure as National Cheesecake Day to as widely known as Christmas— are excellent opportunities to put on an experiential marketing campaign that connects your brand with its target audience. 
Experiential marketing in and of itself focuses on the emotional side of consumers, so doubling down and using mobile pop ups and other branded experiences on relevant holidays can bring your marketing efforts to the next level.
If you're interested in using experiential marketing on a national holiday, reach out to our team!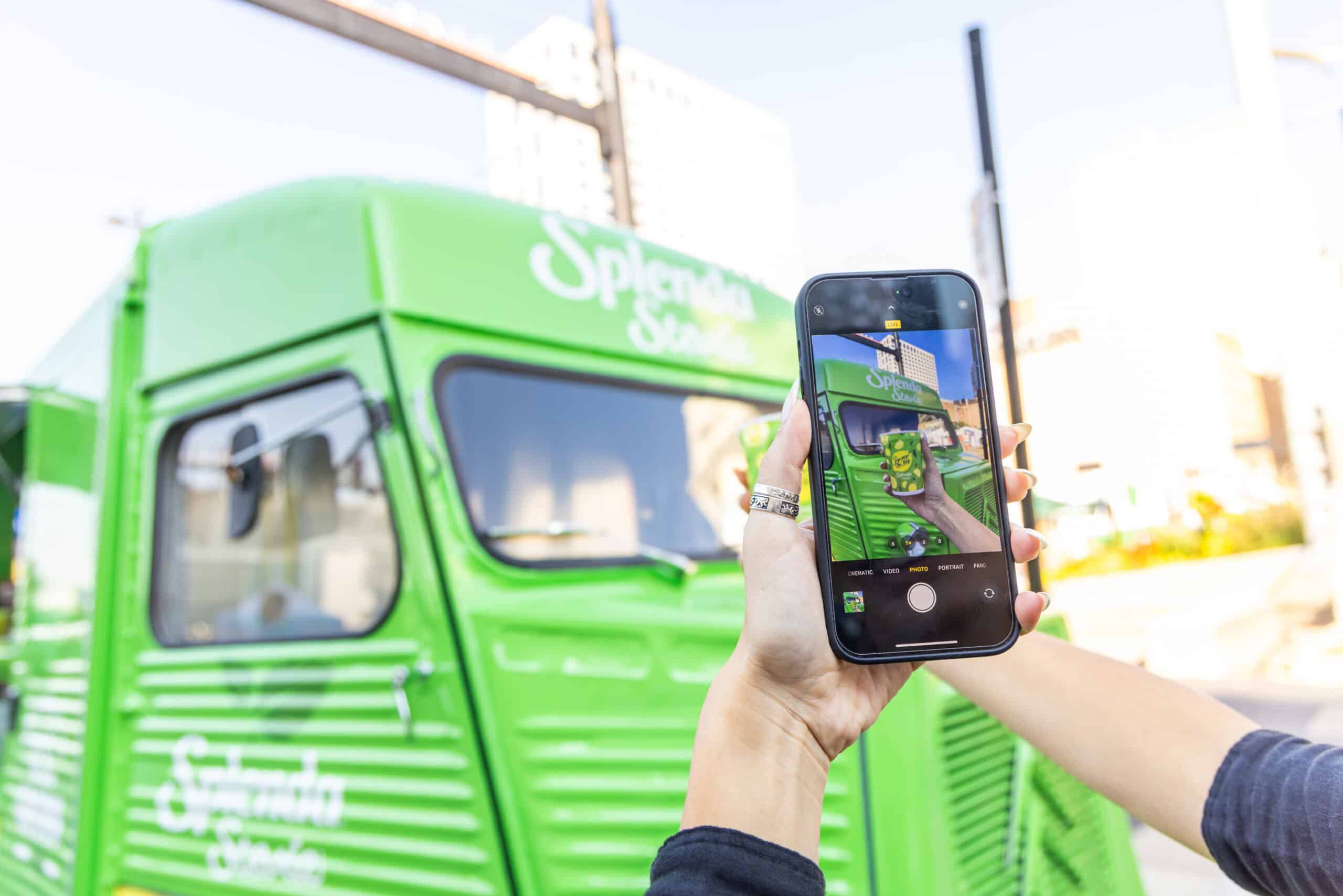 Why UGC is a Key to Successful Modern Marketing If you are interested in modern marketing, you already know that the advertising world has dramatically
Read More