Why should small businesses adopt experiential marketing strategies?
Needless to say, small businesses don't have the marketing budgets to compete with more established companies. This fact poses an obvious challenge for lesser-known brands: how do you create name recognition and drive business growth without breaking the bank? 
One answer is experiential marketing. Experiential marketing has grown in popularity over the last few years, with some of the most prominent brands adopting this approach to reach their goals. But don't let the fact that Laneige or Red Bull have turned to experiential marketing stray you away; this is also the perfect marketing strategy for small businesses.
Here are two main reasons why:
It leaves a powerful impression on consumers.
Experiential marketing is hands-on, so it is guaranteed to leave a powerful impression on consumers— and when you're up-and-coming, what is more valuable than a powerful impression?
When you don't have the budget to run campaigns year-round, you want to hone in on the strategy you think will be the most effective, prioritizing quality over quantity. In more recent years, this has proven to be pop-up shops, mobile tours, and other face-to-face marketing tactics that fall under the umbrella of experiential marketing.
Think about it, what stands out more to the average person in your customer base: one of fifty advertisements you scroll past on Instagram in one sitting or a unique pop-up event in a key market? Especially when so much of daily life can be experienced behind a screen, in-person marketing is more influential and cutting-edge than ever.
This is your chance to be the brand that truly connects. 
It gives you the bang for your buck, no matter the budget.
When you have so much at stake as a small business, so you don't want to risk spending your resources on a marketing strategy that is ineffective or doesn't bring a significant ROI. You also want to make sure that whatever initiative you do take on communicates what your brand is all about in the long-term. Thankfully, all of this can be accomplished through experiential marketing. 
The most critical piece to experiential marketing for small businesses is that these campaigns and activations are extremely customizable, which means you can operate within whatever budget restraints you may have. The scope, and therefore the cost, is all up to you. 
3 experiential marketing strategies for small businesses.
Now, you may be wondering what experiential marketing actually looks like for smaller brands. Here are three examples to illustrate what you can accomplish once you opt out of traditional marketing and turn to out-of-the-box brand experiences.
1. Open a mobile dining experience for your brand launch.
Follow La Bamba's lead and create a mobile café to launch your new brand. 
This swimwear line celebrated its launch in Soho and the Meatpacking District, handing out free donuts with flavors that matched the creative concepts of three bathing suits from the collection.
Over the course of the weekend, La Bamba was able to hand out 1,000 donuts while simultaneously gaining 1,000 newsletter subscriptions.
The promotion was the perfect kick-off for the brand, giving consumers the opportunity to get an idea of La Bamba's aesthetic at just a glance of their branded truck, as well as the chance to dive in deeper, interacting first-hand with brand ambassadors who put a face to the La Bamba name.
2. Put on a product sampling experience at events and festivals.
Product sampling is one sure way to win consumers over because it accomplishes what other forms of marketing can't: it gets your product into consumers' hands in real time.
Regardless of how funny the commercial or how big the billboard, consumers can't know if they actually like product via those mediums; alternatively, product sampling is the perfect way to create a meaningful appreciation for your brand. 
Shaka Tea used this experiential marketing strategy over a mobile tour, hitting four key cities: Miami, Denver, Austin, and Charlotte. The brand hit pride festivals, sporting events, concerts, and popular bars to get their tea in the hands of as many consumers as possible! 
3. Produce a pop up in a key market, like New York City.
Costa Brazil is an up-and-coming self-care and fragrance brand. Before the official opening, the brand turned their soon-to-be-store into a dynamic pop up experience. 
This experience included a branded cart on their street corner that offered complimentary coffee, bounce-back cards, and a quick perfume sample that ultimately encouraged people in-store for an even more immersive experience. Consumers took their coffee to-go and headed inside, where they were greeted by brand ambassadors with a special Costa Brazil bracelet, more extensive product samples, and even an opportunity for a massage!  
Few feats are as challenging as starting and running a successful business. An integral part of business growth is integrating the right marketing strategies. Especially when you're just starting out or lesser-known, experiential marketing can be a really useful marketing approach to put yourself on the map. 
Experiential marketing for small businesses can mean showrooms, pop ups, product sampling events, mobile tours, and so much more. The most exciting part about this strategy is that it's totally customizable, so you can deliver a brand experience that is both affordable and representative of what your brand is all about.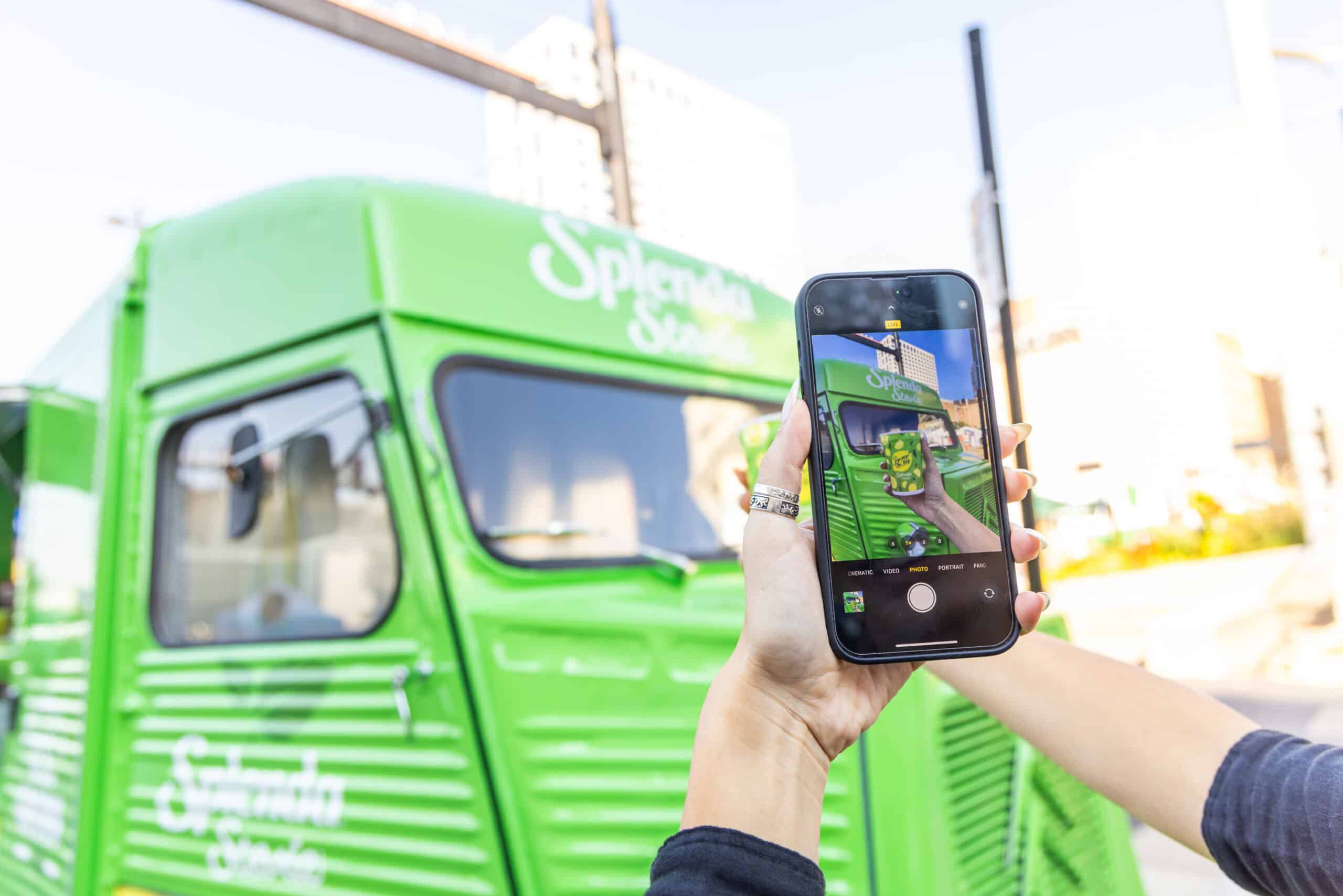 Why UGC is a Key to Successful Modern Marketing If you are interested in modern marketing, you already know that the advertising world has dramatically
Read More