When many of your consumers are Mothers, they deserve to be celebrated in a bigger, better, and more beautiful way than your competitors. That's why Mother's Day is the perfect opportunity to turn to experiential marketing. 
Whatever your industry, Mother's Day experiential marketing campaigns are the perfect way to complement a larger marketing strategy (social media, email marketing, TV commercials, online promos etc.) by creating a true emotional connection with your female demographic.
If experiential marketing is out of your wheelhouse, don't worry. Our team of experts knows exactly how to help your brand stand out from the crowd.
Here are 5 creative ideas for your Mother's Day campaign that are sure to strengthen brand-to-consumer relationships and forge new ones. Let's get started! 
1. HAND OUT FLOWER BOUQUETS
Nothing screams 'Happy Mother's Day' like a beautiful bouquet of flowers.
A flower giveaway is a thoughtful way your brand can show appreciation for its women's customer base while acquiring new consumers.
For example, take last year's ShopRunner and Coach collab. Last May, the brands teamed up and put on a Mother's Day promotion to #GiftMomBack giving out free, branded flower bouquets from a mobile pop-up in Soho. To ensure this promo directly benefited the ShopRunner brand, there were QR codes designed onto the pop-up shop itself, brand ambassadors' necklaces, and bounce-back cards that sent people to sign up for the ShopRunner app in real-time.
Over three days, this Mother's Day campaign resulted in more than 2,500 subscriptions for the ShopRunner app, showing how far a bouquet can go with consumers.
2. INTERACTIVE CHALKBOARD EXPERIENCE with photo-ops
Mother's Day is all about telling moms 'I love you,' so why not let people write why they love their moms so much on a chalkboard outside your pop-up shop? Tia did something similar to celebrate the opening of their Santa Monica office with the glass board depicted below.
Allowing your consumers to interact with one another, and your brand, through thoughtful messages is a great way to play on the Mother's Day spirit. This drives positive brand associations that will make a long-lasting impact on business success. You can even prompt the board with questions like, "What's your favorite memory with your mom?" or "Why is your mom the best?" to get the conversation going.
3. BRAND A MARKETING VEHICLE IN FEMININE COLORS ASSOCIATED WITH MOTHER'S DAY
Marketing vehicles are extremely effective for driving business goals. From food carts to glass trucks, experiential vehicles are known to be very adaptable and can be customized to meet many different needs.
When it comes to Mother's Day, your brand can exude the feminine spirit by flaunting an eye-catching mobile billboard, showroom, pop-up shop, etc. in fitting colors. 
How you choose to design your vinyl is entirely up to you, leaving a lot of room for creativity and connection with your audience! 
4. GIVE OUT FREE COFFEE AND A BRANDED TOTE
What busy moms need more than anything else are a cup of coffee and a bag to keep them energized and on-the-go. This Mother's Day, you can be the brand that helps moms do it all by handing out complimentary coffee and branded totes.
These gifted items are a straightforward, low-cost way of connecting with your women target audience during a special time of the year. To make certain that your brand will benefit from this promo, you can even incorporate a call-to-action where consumers are asked to sign up for email subscriptions or download your app in order to receive the free goodies! 
5. PROFESSIONAL MAKEOVER USING YOUR BEAUTY PRODUCTS
If you're a beauty or skincare brand, your target audience is largely women, making Mother's Day a prime opportunity to drive brand awareness, host a product launch, or acquire new customers through a unique experiential marketing campaign.
One way you can accomplish these goals is by allowing consumers to sample your beauty products with a professional makeover! 
For instance, when e.l.f. Cosmetics wanted to shed a light on their Halo Glow Liquid Filter, they hosted a mobile pop-up shop in Soho where consumers could line up to get their makeup done by celebrity Lea Michele or professional makeup artists from the e.l.f. team.
This interactive element goes a long way compared to just free samples to-go. So, if you're marketing a skincare or beauty line, you should definitely consider a way to incorporate an educational, interpersonal consumer experience into your Mother's Day promotion.
TIME TO SPREAD THE LOVE THIS MOTHER'S DAY
It's time to get the ball rolling on your Mother's Day experiential marketing campaign. No matter your market, the five ideas we listed are surefire ways of leveraging this holiday to create emotional connections with your women consumers. 
Interested in seeing what else our agency can do for you? Reach out today and start spreading the Mother's Day love!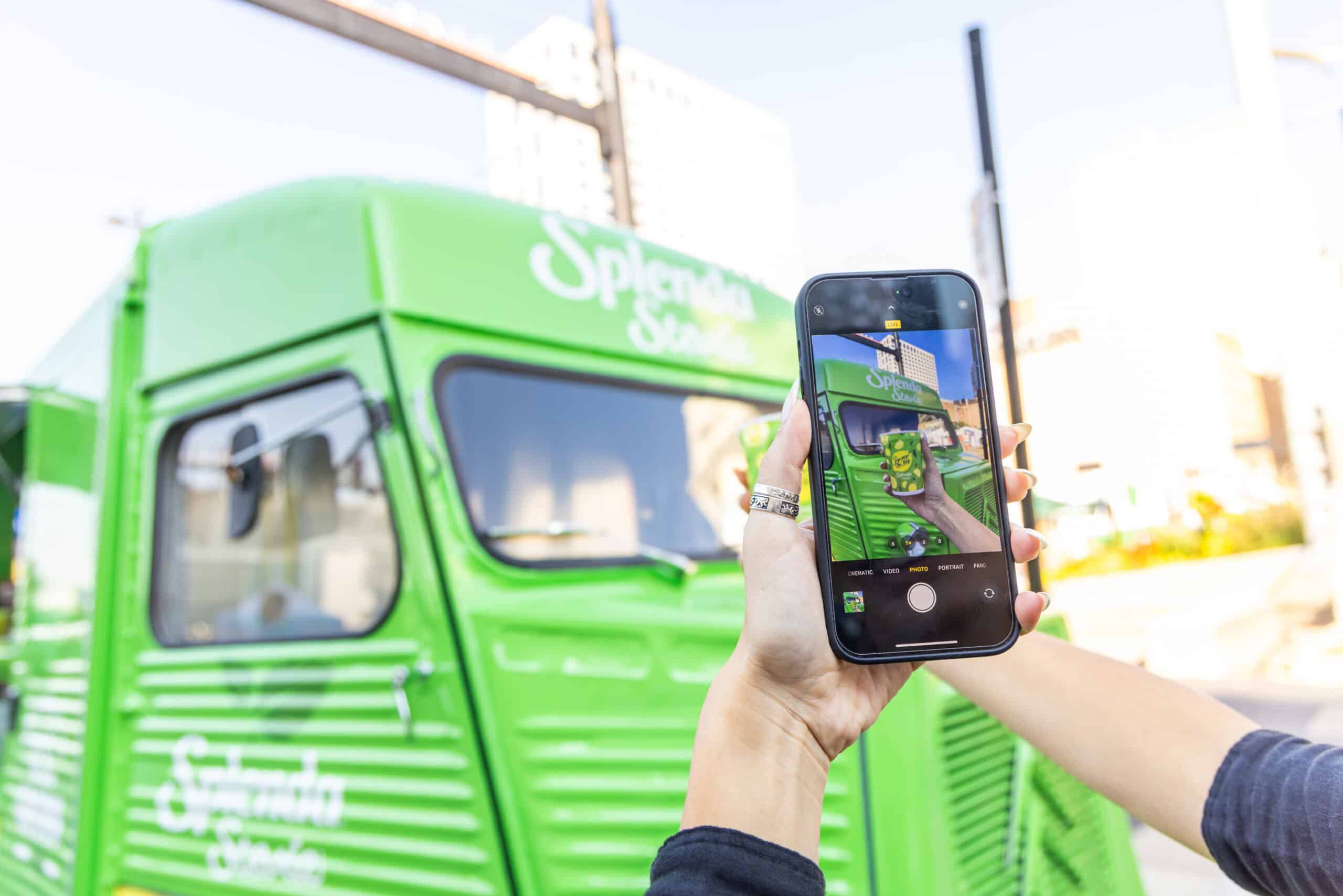 Why UGC is a Key to Successful Modern Marketing If you are interested in modern marketing, you already know that the advertising world has dramatically
Read More »