Are you looking for new, cutting-edge ways to distinguish your health or wellness brand from competitors? 
You've come to the right place. In this blog, we will discuss experiential marketing strategies for your wellness brand, and help you find ways to put your company in the spotlight.
Experiential Marketing Can Help Your Brand Stand Out In An Increasingly Saturated Market
To the average consumer, it feels like new health and wellness brands pop up every day, which makes you wonder: how does a company in this fast-growing industry stand out from everyone else? From a promotional perspective, it's significantly more important to implement unconventional marketing strategies that cut through the noise and leave impressions on buyers. 
Thankfully, this is where experiential marketing comes in.
What is Experiential Marketing?
Experiential marketing is exactly what it sounds like: it's an experience-based approach to marketing, in which companies connect with consumers by creating immersive brand environments, like pop ups, mobile showrooms, and more. 
In some ways, experiential marketing acts as the antidote to over-used tactics like social media marketing, Google Ads, billboards, commercials, etc. 
Focusing on meaningful, organic connection, rather than impersonal, digital efforts, experiential marketing is an approach that gets people to notice— and more importantly— remember your brand.
To get a better idea of what is possible for your wellness brand, let's take a look at specific experiential marketing initiatives brands like yours have taken in the past! 
Hopefully, you are able to pull inspiration from these successful brand promotions! 
Wellness Brands Like Yours Who Have Turned To Experiential Marketing
In order to launch Olly's new Immunity Supplements, the brand knew it was important to turn to experiential marketing and partner with our agency to design an unforgettable brand activation. In the case of Olly, this meant a Winter Wellness Café right in Central Park.
The 'branded vehicle-turned-pop up café' served hot cocoa and matcha beverages, while at the same time sampling Olly products to passerbyers. The result of this simple, yet memorable marketing strategy? Thousands of New Yorkers falling in love with the brand in real-time. 
Aside from the in-person impact, customers were also encouraged to share their experience with the branded food truck on social media; the resulting organic social media presence is just the cherry on top of what a branded environment like this can help a brand accomplish.
We introduced the world to Being Frenshe, a new line of beauty & personal care products by Ashley Tisdale, in a similar fashion. 
Again, we gave away matcha lattés to stay in the wellness theme, but this time, we also offered complimentary swag bags for the first 50 lucky guests! The Being Frenshe tote bags were stocked with everything from candles and perfumes to body mists and lotion, enjoyed by the promotion's early-birds. 
Then, starting with guest 51, people were gifted the tote bag, hand treatment, and one of the five matcha lattés: 'Sooth & Comfort,' 'Unwind & Rest,' 'Balance & Harmony,' 'Joy & Bliss,' or 'Awaken & Uplift.'
If this wasn't enough, the most iconic part of the entire branded promotion was giving people the opportunity to meet Ashley Tisdale herself! This limited-time pop up was everything the brand had hoped to make a big debut. 
Following the skincare's launch day, EcoFabulous enlisted us to help them execute the perfect brand activation in New York City. Together, we were able to put their brand on the map and resonate with consumers in a huge market. 
What we pulled off was incredible and wholly fitting for the colorful, environmentally conscious line. For one, we offered the brand the opportunity to host their launch from our electrically charged tuk-tuk in three New York locations– Noho, Union Square, and Williamsburg– to honor the brand's commitment to sustainability. 
Then, from the vehicle, we immersed New Yorkers in all things EcoFabulous: enjoying a promotional video, while also receiving a tote-bag of product samples and complimentary jars of rainbow cake by JARS by Dani. 
Additionally, guests were treated to a photo-moment and prize wheel, with the chance to win reusable straws, reusable bags, squeeze keys, gift cards, product samples, or a whole set of face oils! To top the activation off, Disney Channel star and celebrity Skai Jackson made an appearance to educate people about the products!
There are so many ways to reach your target audience and create brand loyalty through in-person initiatives, which is the very basis of experiential marketing. 
With that in mind, we hope that the examples above have painted a clearer picture of what's possible as far as experiential marketing strategies for your wellness brand! You can choose to pull aspects of brand activations you've seen, or you can go a different direction altogether. 
Really, when you work with an experiential marketing like ours, customization is the foundation of our partnership. All you have to do is tell us your idea, and we deliver. 
If you want to discuss your experiential marketing idea in more detail, contact our team!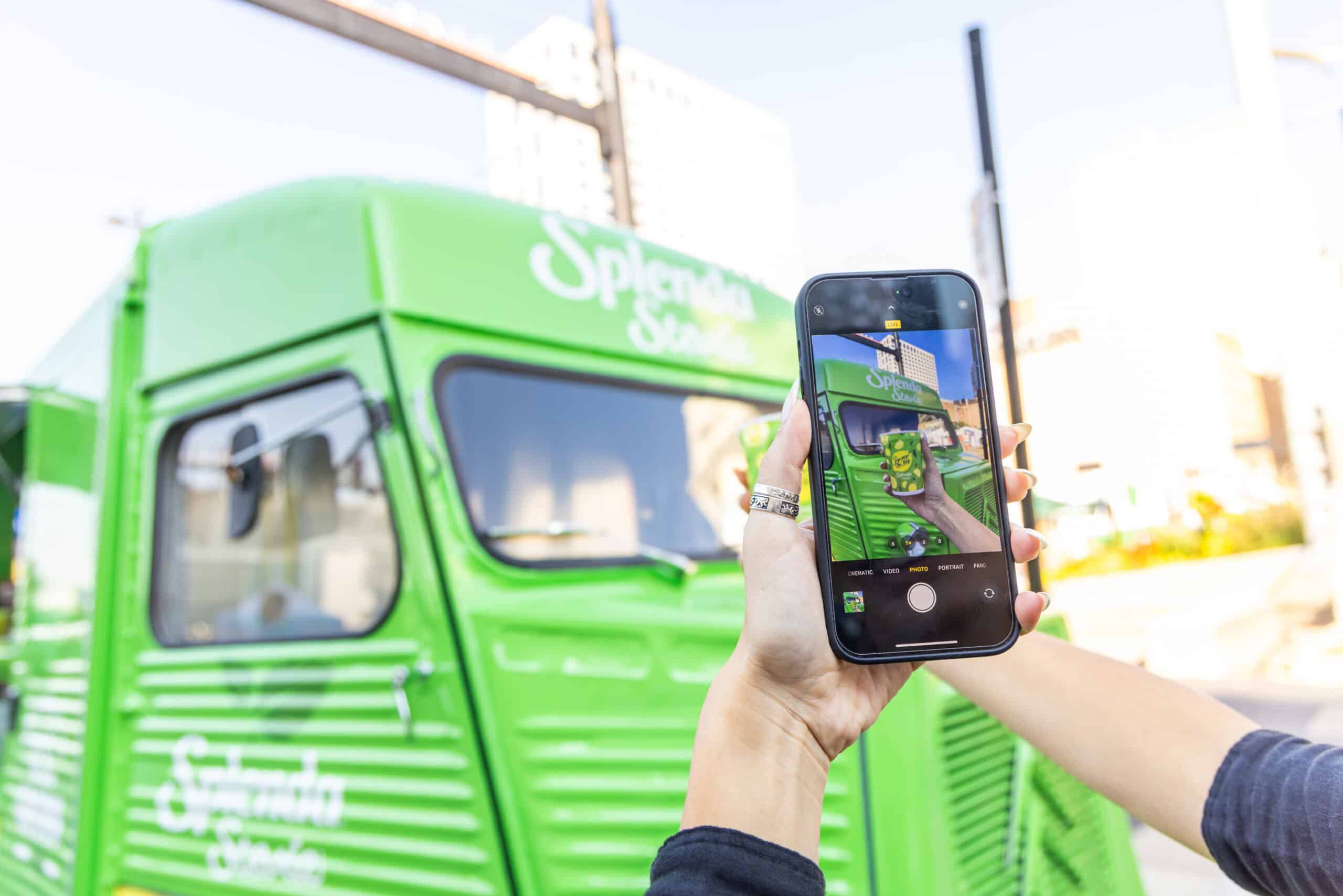 Why UGC is a Key to Successful Modern Marketing If you are interested in modern marketing, you already know that the advertising world has dramatically
Read More