At its core, Coachella offers nothing more than an experience: every year, a quarter of a million people buy tickets to see their favorite musical artists, enjoy innovative art installations, and bond with a like-minded community in the middle of the Indio desert. Very few music festivals encapsulate so much, which is why over the years, Coachella has become a huge cultural phenomenon and a fashionable hive for trendy people and celebs. 
However, for brands, Coachella represents much more than just pool parties, celebrity sightings, and late-night shows; above all else, the annual music festival is a massive marketing opportunity. Recognizing its marketing potential, every year, companies across all industries leverage Coachella weekend by producing creative brand activations and pop-ups (both on-site and around festival grounds) that immerse consumers as much as the festival itself.
So in light of the recent Coachella lineup release, let's talk about why music festival marketing is so valuable and, more specifically, why your brand can't afford to miss out on Coachella 2023. 
More On Music Festival Marketing And Why A Coachella Pop-Up Is A Must
Across two weekends, a Coachella pop-up puts an astounding 250,000 people at your brand's fingertips. But beyond just sheer size, it's important to note that the festival is one of the most coveted and iconic experiences in all of music for fans and artists alike.
The high-regard that people have for Coachella is the less-tangible, yet equally valuable part of marketing your brand at the festival: the way people feel about Coachella translates into how they feel about your brand, resulting in a positive brand association.
And this isn't just true for Coachella: music festival marketing at large is seen as so valuable because when a festival-goer reminisces on shows from their favorite pop stars like Billie Eilish or DJs like Diplo and Peggy Gou, they'll also remember other aspects of the festival, like the pop-up from your brand that blew them away.
Among all of the live performances is a true opportunity for your brand to stand out and connect by make your brand a part of something bigger and more meaningful. After all, where better to put sensory marketing to the test than in the multi-sensory mecca that is Coachella?
A Brand Activation To Cause Internet "FOMO"
Plus, here's even more good news: Coachella isn't just an in-person event. With the rise of social media, the festival has evolved into a backdrop for an online fashion show and prime Instagram opportunities, while Tik Tok is flooded with influencers' "Coachella highlights" and "GRWMs" flaunting the trendiest "OOTDs." 
Why is this relevant for your brand? Well, not only does a Coachella pop-up connect with music festival-goers in real time, but it also gives your brand the potential to reach millions of people through organic online exposure.
Because there's so much natural coverage of the weekend on social media, offering an experience festival-goers enjoy will inevitably put you on the map online. Forget paid ads or pricey influencer deals: producing a brand activation that is worth experiencing and, more, worth sharing, puts your brand in an optimal position for success. In 2023, creating a pop-up that people want to enjoy in-person and brag about online should be your top priority. 
Coachella Pop-Ups We Still Think About
Now that we've run through the benefits that music festival marketing has to offer, 
Here's a list of Coachella pop-ups that were so creative and memorable that they still live rent-free in our heads— these branded experiences are not only some of the best examples of pop-ups at Coachella, but also of music festival marketing at large. 
1. American Express Lounge
American Express used music festival marketing by producing The American Express Lounge at Coachella. This lounge gave card members a space to recharge with various wellness activities— including a crystal bar, astrology readings from Smudge Wellness, and acupressure ear seeding. Guests were also treated to hydration stations, snacks, charging stations, and a cash bar.
2. Aston Martin Astoria Activation
Aston Martin and Waldorf Astoria teamed up for a flower-filled brand activation at the La Quinta Resort & Club. The luxury brands also hosted daily DJ performances, specialty cocktails, and a station for complimentary flower crowns and floral arm bands.
To celebrate the brand's spring 2019 line, Calvin Klein's Coachella brand activation was a multi-sensory experience inspired by a 1970s-style house. Attendees could go through various rooms, including a branded bathroom, a walk-in closet with Calvin Klein clothing, and a bedroom with a mirrored ceiling for a unique photo op. Of course, pictures of people enjoying the experience made its way to social media. 
DIRECTV drew attention during the festival with five unique activations. VIP guests could start their evening by visiting DIRECTV's Neon Oasis, a jungle-themed and branded lounge, before traveling to the carnival ground through DIRECTV's futuristic Portal. Other experiences included a branded zipper ride and an additional VIP lounge. And throughout the night, the brand's Geodome illuminated the sky with immersive projection mapping.
Cool Coachella Pop-Up Ideas For Your Brand
There are so many different ways your brand can give festival attendees a break from the dance floor with a different but equally memorable Coachella experience. Here are a few ideas you can implement into a Coachella pop-up or brand activation. 
Take Rose Inc's pop-up in New York City all the way to the desert in California. Whether on a street corner or on festival grounds, product display walls can help consumers fall in love with your skin or beauty product at just a glance.
Create a mobile showroom that flaunts your clothing line and gives festival-goers a break from the dance floor with some retail therapy. You can even offer free drinks for a pick-me-up! 
Seam an interactive prize wheel into your brand activation to offer the public free merch that they can take as a memento of your Coachella pop-up. There are few better ways to ensure your brand experience carries into a consumers' every day life than with a free prize they can enjoy beyond the weekend.
Coachella Arts & Music Festival attracts a wide and diverse audience, but among all of the live performances and stand-out art installations, there is tremendous room for your company to create a branded experience that accomplishes the impossible: standing out from competitors in some of the most competitive markets. 
Whether you're in retail, beauty, finance, or tech, you can successfully leverage the hype around Coachella weekend with a face-to-face experience that compliments the interactive and multi-sensory nature of the festival itself. 
Ready for Coachella 2023? Reach out to our team to learn about the kinds of branded experiences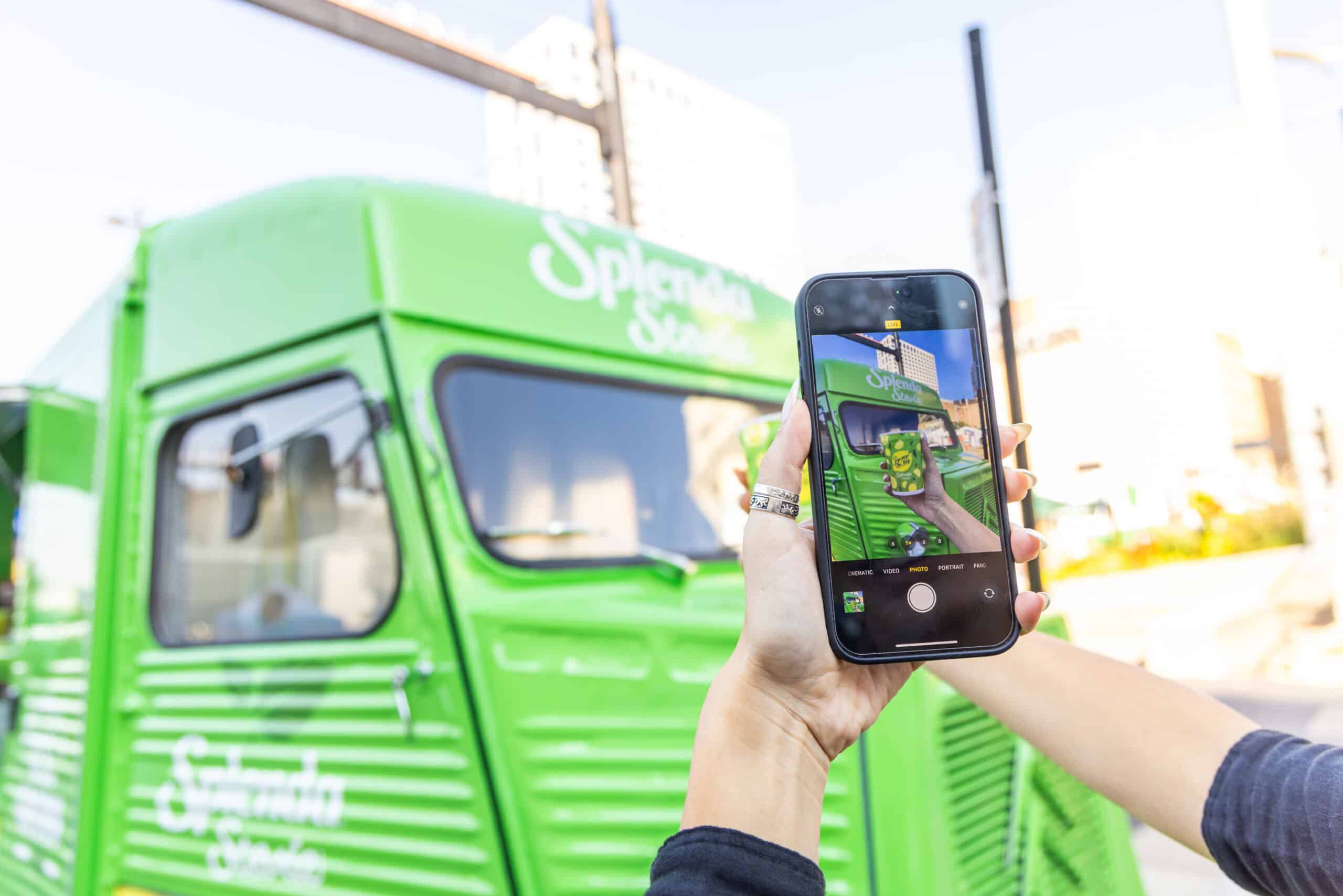 Why UGC is a Key to Successful Modern Marketing If you are interested in modern marketing, you already know that the advertising world has dramatically
Read More