Move over, moms— it's time for Dads to take the spotlight. 
This Father's Day, don't miss out on the opportunity to boost your sales by boosting Dads' egos! 
Not sure what direction to go in or how to connect with this target audience without resorting to the same Dad jokes as last year? 
Here are some tips and tricks that will open your eyes to all the marketing possibilities that Father's Day has to offer! 
Industries That Need A Father's Day Campaign
Before diving into specific marketing ideas, you need to decide whether a Father's Day campaign is right for your brand. Typically, we associate fathers with company niches like these: 
Sports equipment 

Men's Apparel 

Athletic wear

Tech accessories/widgets 

Cars 

Colognes & Deodorant 

Liquor and beer 

Men's landscaping 

Hair supplements
But, here's the thing: 
While all of those industries are certainly geared toward men, there's an opportunity for less obvious companies to fit into Father's Day and make a  meaningful impact on their consumers. 
When your brand is less 'on the nose,' you have the opportunity to think outside the box and flex all of your creative muscles as a marketer. 
Other Industries That Have The Opportunity For A Savvy Father's Day Campaign
Beauty (

yes, men like their skincare routines, too!

)

Online therapy platforms

Vitamins 

Dating apps

Health platforms/health insurance companies

Hospitality/travel

Food & beverage 

Investment platforms 

Tobacco
Consider having a sizable middle-aged, male consumer base without being a stereotypically male company your superpower: it opens the door to a marketing campaign that is way more likely to stand out! 
So, what's the takeaway here? 
Men are way more dynamic consumers than we realize, and there's room for a lot of companies out there to make a statement on Father's Day.
Why Father's Day Marketing Matters
Sizable spending on Father's Day
76% of people celebrate Father's Day. Total spending is as much as $20B, averaged to nearly $200 per household.  
Women aren't the only ones who like shopping or getting gifts 
In mainstream media, women are typically painted as chronic over-spenders. (Take the iconic 2000s movie Confessions of a Shopaholic as a prime example). 
But if you do your research, you will realize that the spending gap between genders isn't all that significant.
In the end, both men and women are looking to find the next product or service that adds value to their lives. And with the right marketing, that next product or service could be yours. 
Also, keep in mind that if you can make it easier for loved ones to figure out what Father's Day gift will put a smile on their special guy's face, you've hit a home run. 
Men are more likely to demonstrate brand loyalty 
Last but not least, 41% of men look to brands they know and trust over women at 22%. This means that men tend to be more high-quality and long-term customers.
Why You Should Turn To Experiential Marketing
Dads deserve more from your brand than a lame Father's Day email. Ok, not lame— in fact, email marketing can be really effective, but only if it's complemented by other strategies. 
Why? 
Almost every brand celebrates Father's Day by sending out emails with catchy subject lines promoting a special deal or limited-time offer. 
To really resonate with your male consumers, you need to support digital marketing strategies— like emails, commercials, social media ads, and e-commerce deals— with experiential marketing, a less saturated marketing space that leaves a greater impact.
Just like our amazing father figures out there, experiential marketing is personal and straightforward. 
In-person brand activations can accomplish what other forms of advertising and marketing can't: a real-time, emotional connection with your target audience that results in long-term brand loyalty.  
Ways To Elevate A Traditional Father's Day Campaign
If you're on the search for Father's Day marketing ideas, odds are you've stumbled upon repetitive advice about spreading Father's Day content on your social channels or incorporating limited-time deals and giveaways. 
What may not have crossed your mind already is the value of experiential marketing through pop-ups, mobile tours, showrooms, and event marketing! 
To illustrate this for you, here are concrete examples of past Father's Day marketing campaigns that could have benefitted from an experiential touch. 
Go Ask Dad, Gillette, 2016 
This Gillette Father's Day campaign works well because it's designed to pull on your heartstrings. 
Now, imagine if this commercial was complemented by an in-person experience where sons, daughters, and fathers had the opportunity to write questions like the ones in the commercial on a board in front of a Gillette store or pop-up truck, much like what asktia.com did: 
Using the same concept as asktia.com, Gillette would have been able to elevate the concept from the commercial!
Manifique: A Father's Day Gift -Dollar Shave Club- 2019
To celebrate Father's Day, Dollar Shave Club pulled together its first-ever DadBod Gift Set, filled with everything a dad needs for daily grooming, including shave butter, lotions, shampoos, razors, and even toothpaste.
To promote the set, they produced this comedic commercial paying tribute to everything that goes into achieving the ultimate dad bod look.
But how could they have taken this campaign to the next level? With an eye-catching pop-up designed to offer complimentary or for-purchase DadBod Gift Sets in a key market! 
The experiential route could  have significantly increased the overall impact of the Dollar Shave Club's campaign.
Other Experiential Marketing Ideas
Head on a mobile tour handing out free samples of your brand's perfect Father's Day gift. 

Pop up in a place where you can find your target audience and offer the chance to win a special prize like a concert or sports ticket courtesy of your brand. 

Partner with a vendor to hand out free BBQ food / hot dogs from a branded truck.

Showcase your apparel retailer's new line from a glass truck.
Include a call to action
CTAs are so important when it comes to measuring your brand activation's ROI. This Father's Day, you want to make sure your experiential marketing campaign incorporates a tangible metric through QR code scans, email subscriptions, or social media hashtags. 
Design an experience that is shareable via social media posts
You want to make sure your event encourages social media sharing to increase your brand's reach and get more bang for your buck. 
Hire brand ambassadors
Brand ambassadors put a friendly face to your company and are meant to represent exactly who you are, which is why hiring the right people is make or break. 
Impactful Father's Day marketing campaigns can make your brand stand out. 
Especially if you don't traditionally fit the mold of a "male brand," finding a creative way to leverage the special day helps you connect with an important subset of your consumers in a way that is truly powerful and memorable. 
Forget how your brand celebrated Father's Day last year; if you want to make this Father's Day count, reach out to our team for a one-of-a-kind experiential twist! 
FOLLOW US ON SOCIAL MEDIA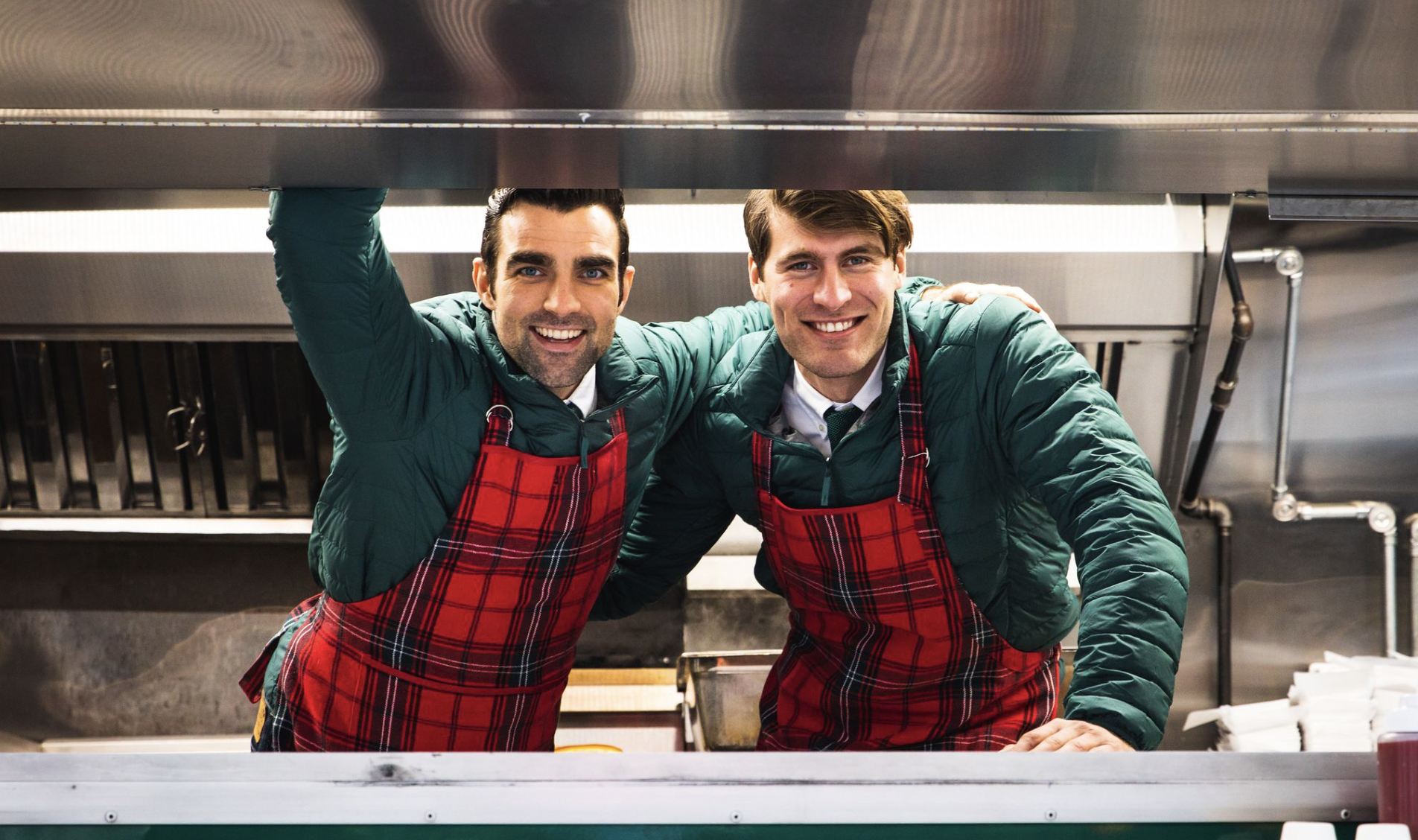 CONTENTS Move over, moms— it's time for Dads to take the spotlight. This Father's Day, don't miss out on the opportunity to boost your sales
Read More »