string(17) "section_left_text"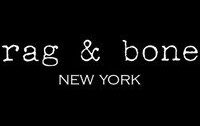 For the month of May, Rag & Bone took to Nordstrom's New York City Flagship store and transformed their Center Stage to Rag & Bone Deli. The exclusive retail concept was inspired by the New York icon – the neighborhood deli. The mobile pop-up shop featured exclusive clothes, shoes, and accessories showcased in deli fridges, on stacks of newspapers, on shelves, and behind the deli counter. As an extension of the Rag & Bone Deli, Food Truck Promotions created the Rag & Bone coffee cart as an experiential component that was also an activation in itself and acted as a traffic-driver to the Nordstrom Rag & Bone Deli experience.
string(21) "images_right_effect_3"
string(18) "section_right_text"
What's New York without great coffee? We took an authentic New York City coffee cart and completely re-branded it to become the Rag & Bone Deli. Wrapped in bright yellow with Rag & Bone Deli branding on every side, it was hard to miss the mobile pop-up shop park outside of Nordstrom on the corner of Broadway and W 57th. The branded coffee cart served La Colombe coffee to attendees while also acting as a mobile showroom showcasing Rag & Bone's Addison Baseball Cap & Retro Runner.
string(18) "images_left_effect"
string(19) "section_left_text_2"
Free La Colombe coffee was served in Rag & Bone Deli branded cups that featured a QR code where customers could scan to enter their email for a chance to win $1,000 to spend on Rag & Bone at Nordstrom. This QR code could also be found on the branded coffee cart and on brand ambassadors lanyards.
string(21) "images_right_effect_3"
string(23) "section_left_text_small"
This branded promotion extended Rag & Bone's vision to create a true deli experience while driving street traffic into the Nordstrom flagship store to check out the centerstage pop-up. Passerbyers were drawn in and indulged in a free cup of coffee and were excited to head into Nordstrom to enjoy their coffee and see what the Rag & Bone Deli had to offer. New Yorkers of all ages interacted and connected with Rag & Bone's $1,000 giveaway.
string(21) "images_right_effect_3"
string(23) "section_left_text_small"
With the buzz around Rag & Bone Deli's pop-up, Food Truck Promotions helped Rag & Bone maximize their brand's visibility through an immersive retail experience. Over the course of three days, we gave out over 1,500 cups of coffee, increased Nordstrom's store traffic to the Rag & Bone center stage, and collected over 500 emails during the course of the weekend. The addition of the experiential activation cultivated new customer relationships while strengthening existing ones.
string(12) "cols_numbers"
Impressions
Servings
Increase in store traffic