string(17) "section_left_text"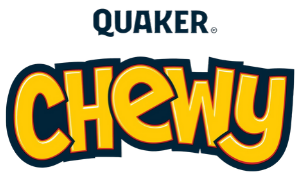 Every year, teachers across the country reach into their own pockets to equip their classrooms with the necessary school supplies to help their students succeed. Quaker Chewy, a company that helps to fuel health and wellness for families through their wholesome products, teamed up with AdoptAClassroom.org and Neil Patrick Harris during the back-to-school season to encourage people nationwide to help support teachers and classrooms in need. They turned to Food Truck Promotions to execute a brand activation that would spread this message and drive donations to their boxtop campaign across America.
Food Truck Promotions customized a food truck and brought on Neil Patrick Harris to give out over 500 boxes of different flavored Chewy bars to people in New York City. Each granola box was specially-marked with unique package codes, and for each code entered, Quaker matched it with a $1 donation. Participants who purchased a Quaker Chewy box and entered a UPC code also had the option to nominate their favorite K-12 teacher for the chance to win $500 in AdoptAClassroom.org credit for classroom supplies.
Seeing Neil Patrick partner with a great organization and commit to helping teachers in need inspired many others to play their role in helping too. After taking countless selfies and videos with the legendary NPH on the Quaker Chewy food truck, they used their phones to drive awareness with the #QuakerUp hashtag on social media and encourage store purchases of Quaker Chewy boxes.
string(14) "modula_gallery"
string(23) "section_left_text_small"
This Quaker Chewy activation and in the weeks following the event helped raise up to $250,000 towards AdoptAClassroom, impacting 2,000 teachers nationwide and fueling classrooms with the tools that can help students succeed.
string(12) "cols_numbers"
Servings
Dollars raised
Teachers impacted